Enjoy a perfect cultural experience from the majestic monuments of Rome to the cosmopolitan elegance of Monte Carlo, MmMmTravel guests will be inspired by the Super Tuscan Wines from the vineyards of Bolgheri's finest Antinori and Frescobaldi wine estates. Along the way enjoy wine paired dinners, receptions, tastings & events with Michael Polenske of Blackbird Vineyards while being pampered aboard Crystals award winning Crystal Serenity with large staterooms, multiple restaurants, Michelin inspired dining and more. Michael Polenske is bringing some of his favorite wines aboard, to share exclusively with you, an MmMmTravel guest. Guests wishing to participate in all Blackbird Vineyards events must book through MmMmTravel. Anyone making their reservation elsewhere (including directly with Crystal) will not be included.  
Why Crystal Cruises by MmMmTravel?
Exclusive events hosted onboard by Michael Polenske of Blackbird Vineyards include private receptions, food & wine pairings, wine dinners, tastings & more.

Crystal Cruises' all-inclusive value provides:
Complimentary fine wines, champagne, premium spirits and non-alcoholic beverages including bottled water,
specialty coffees, soft drinks and fresh juices
Dining; including specialty venues Prego by Piero Selvaggio of Valentino's, and Umi Uma & Sushi Bar inspired by Chef Nobu Matsuhisa.
Pre-paid gratuities throughout for housekeeping, bar and dining staff
24-hour room service
Award-winning Broadway-style entertainment, piano bars and dance clubs
Recent-release films in spacious surround-sound theatre
A wide range of enrichment classes such as art, music, computer/technology, dance, and foreign language
Comfortable shuttles to town in most ports and concierge services for personal arrangements ashore
Gym with state-of-the-art fitness equipment and classes including yoga, Pilates, cycling, Kinesis systems & Tai Chi
DATE
PORTS
ARRIVAL
DEPART
Aug 31, Sa
Rome/Civitavecchia, Italy

Embark

6 PM

Blackbird Vineyards Welcome Reception & Wine Dinner*

Sep 1, Su
Santa Margherita Ligure, Italy

8 AM

10 PM

Blackbird Vineyards Wine Tasting, followed by Group Dinner*

Sep 2, M
Monte Carlo, Monaco

8 AM

11:59 PM

Sep 3, Tu
Saint-Tropez, France

8 AM

10 PM

Sep 4, W
Ajaccio, France

8 AM

6 PM

Blackbird Vineyards Reception & Gala Wine-Paired Dinner*

Sep 5, Th
Florence/Livorno, Italy

7 AM

11 PM

Exclusive Optional Excursion to Bolgheri at Frescobaldi & Antinori Wine Estates (fee)*

Sep 6, Fr
Porto Venere, Italy

8 AM

6 PM

Blackbird Vineyards Farewell Reception & Wine Dinner*

Sep 7, Sa
Rome/Civitavecchia, Italy

Disembark am

*Itinerary, events, times & locations are subject  to final confirmation once aboard ship. Invitations will be delivered the evening prior to event to MmMmTravel guests and a Guest Itinerary will be mailed with guests Final Cruise Documents.  Our excursion on September 5th is exclusive to our group and offered at an added fee, details will be announced at a later date.
Fares include: all beverages including fine wines, champagne, premium spirits and all non-alcoholic beverages such as bottled water, soft drinks and specialty coffees; gratuities for housekeeping, dining and bar staff; complimentary evening of specialty restaurant dining in Prego and at least once in Umi Uma & Sushi Bar (additional reservations or visits available for a modest fee.); 24-hour room service; complimentary Wi-Fi/Internet access; attentive Butler service in all Penthouse categories; enrichment workshop series featuring lectures; fitness programs including yoga, golf instruction and mat Pilates; and much more.
| | | |
| --- | --- | --- |
| Category | MmMmTravel Fare* | Past Guest Savings |
| C3-Deluxe Stateroom 226 sq. ft with Picture Window | $2,485 | tba |
| C2-Deluxe Stateroom 226 sq. ft with Picture Window |  Waitlist | tba |
| C1-Deluxe Stateroom 226 sq. ft with Picture Window | $2,960 | $85 |
| B3-Deluxe  Stateroom 269 sq. ft with Verandah | $3,645 | $100 |
| B2-Deluxe Stateroom 269 sq. ft with Verandah | $3,745 | $105 |
| B1-Deluxe Stateroom 269 sq. ft with Verandah | $3,830 | $105 |
| A2-Deluxe Stateroom 269 sq. ft with Verandah | $3,895 | $110 |
| A1-Deluxe Stateroom  269 sq. ft with Verandah | $3,960 | $110 |
| P2-Deluxe PURE Stateroom 269 sq. ft with Verandah | $4,020 | $110 |
| P1-Deluxe Stateroom 269 sq. ft with Verandah | $4,090 | $115 |
| PH-Penthouse, Deck 10 & 11 403 sq. ft with Verandah | $6,360 | $170 |
| SH-Penthouse, Deck 10 403 sq. ft with Verandah | $6,360 | $170 |
| PS-Penthouse Suite, Deck 10 & 11 538 sq. ft with Verandah | $8,740 | $230 |
| SP-Penthouse Suite, Deck 10  538 sq. ft with Verandah | $8,740 | $230 |
| CP-Crystal Penthouse Suite 1,345 sq. ft with Verandah | $17,940 | $460 |
Place a 4-day courtesy hold by calling (831) 659-0151 or emailing us at Cruises@MmMmTravel.com with passengers names and preferred room category. To receive additional information about this voyage, please fill out the form below. 

*MmMmTravel Fares are per person based on double occupancy in US dollars.  Single and triple rates available upon request. Please note pricing is Crystal's lowest fare but include a $200 per person service fee to offset the costs associated with safely shipping substantial amounts of  wine across the globe. Guests wishing to participate in all events with Blackbird Vineyards must book through MmMmTravel. Guests booking elsewhere, including directly with Crystal,  will be not be included in all events. Cruise-Only Fares are per person in U.S. dollars, double occupancy and do not include cruise port, security and handling charges of $315 per person.*Fares may increase after February 28, 2019. Minimum number of guests required for Blackbird Vineyards to host. Fares shown does not guarantee availability. Optional air add-ons are available from Crystal Cruises' designated gateway cities in the U.S. and Canada, and include all government fees and taxes. All offers may not be combined with other promotions, apply to first two full-fare guests in stateroom or suite, are capacity-controlled, subject to availability and may be withdrawn or changed at any time without notice. Click here for complete terms & conditions. Crystal Cruises reserves the right to correct errors or omissions and to change any and all fares, fees, promotions and programs at any time with or without notice. CST# 1005871-40
Civitavecchia was founded by Emperor Trajan in the 2nd century. Today this port is noted for its fine seafood and attractive monuments. Located 90 minutes away is the Eternal City of Rome. Steeped in 2,500 years of history, Rome was for many centuries the center of Western civilization. It was both the focal point of the Roman Empire and of Christendom. Landmarks such as the Colosseum, Forum, Pantheon, Vatican, Sistine Chapel and Spanish Steps are reminders of the legacy of its rich past.
Captivatingly situated on the coast 22 miles southeast of Genoa, Santa Margherita can be characterized as the Goldilocks of the Italian Riviera: not too glitzy, not too busy, but just right. Its fishing-village roots have grown into a dynamic (but not too dynamic) resort town, infused with sunshine and the wealth of travelers who come with gleaming yachts and an enthusiasm for living the good life. Such a life is easily accessible for daytrippers. Explore this Riviera playground to discover its pretty collection of hotels and cafes and venerable buildings with faded trompe-l'oeil frescoes still adorning their walls. Not far off is Portofino, within reach of a day's excursion, but stay closer in to visit the 16th-century castle and stroll Santa Margherita's idyllic seaside promenade.
Monte Carlo, Monaco is an ancient principality steeped in rich and colorful history. Its proud monarchy is presided over by Prince Albert, who assumed the throne after his famed father Prince Rainier died in 2005. Today when gazing on its modern skyline, it is hard to imagine that Monaco endured a turbulent past. Once a Greek settlement conquered by the Romans, it was bought from the Genoese in 1309 by the Grimaldis, who still rule as the world's oldest monarchy.  Monaco covers less than one square mile and is known primarily for its Grand Casino.
St-Tropez has earned its glamorous reputation as a summer playground for celebrities, artists and writers. At the height of its popularity during the 1950s and 60s, one could easily find Pablo Picasso, Francoise Sagan, Jacques Prévet and the classic movie actress Brigitte Bardot vacationing here. Its famous beaches are still frequented by affluent guests who seek a lively night life and a piece of the "St-Trop" allure. Magnificent yachts line the port, as their owners rival to achieve titles for who has the biggest, the most luxurious or the best-kept vessel, or for which vessel has the most enthusiastic crew. You will certainly be enticed by the colorful sights and sounds of this "Gem of the Provençal Culture."
Founded in 1492 by the Genoese, the small town of Ajaccio was once completely fortified. Today, however, only the dominant citadel in the old section of town still exists.  The Emperor Napoleon was born in Ajaccio in 1769 and reminders of this famous European leader are found everywhere. By the 18th century, Ajaccio had become one of the most resplendent villages in the Mediterranean. It is now the main town of southern Corsica with a population of approximately 60,000 inhabitants. Nestled between the sea and the mountains, Golfe de Porto is located in the heart of the maritime side of the Corsican Regional Natural Park and is considered a World Heritage.
Goethe once observed that Tuscany "looks like Italy should [look]." Fortunately, little has changed in the two centuries since the German poet was himself a tourist in Tuscany. The Tyrrhenian port of Livorno was founded in the 15th century. It is the gateway to Italy's Tuscan region and to many spectacular sights; including the extraordinary Leaning Tower of Pisa, the charming medieval village of Lucca, the lovely hill town of San Gimignano and the timeless city of Florence. No place is as imbued with such grace, dignity, serenity and history as is Florence. This city's wealth of architectural and artistic treasures includes works by Raphael, da Vinci, Botticelli and Michelangelo. Truly Florence, cradle of the Italian Renaissance, is one of the world's most enticing cities.
Porto Venere, Italy, has all the essentials of an idyllic medieval town. It boasts two ancient churches, a 16th-century fortified castle, a bell tower built on the ruins of a Roman temple, even a wistful tale of English writers Lord Byron and Mary Shelley. Lord Byron, the story goes, had a favorite spot on the rocks at the base of the church of San Pietro where he would pause to find his muse; it was also the place from which he would launch his swim across the bay to San Terenzo, where Shelley would be waiting. While the legend is certainly romantic, Porto Venere's breathtaking natural beauty is enough to put it at the top of any traveler's list. Poised on the tip of the small peninsula that extends from the celebrated Italian Riviera, Porto Venere is the southernmost town on the walking trails connecting the five villages that make up the famous Cinque Terre, or five lands. Though not officially a part of the Cinque Terre, Porto Venere should be, and perhaps it would be if it weren't for its slightly removed location. With its sweeping views, brightly-colored houses, terraced gardens and three small islands — Palmaria, Tino and Tinetto — sitting prettily just off its rocky promontory, Porto Venere is so lovely, one wonders why Shelley did not instead make the swim to Byron.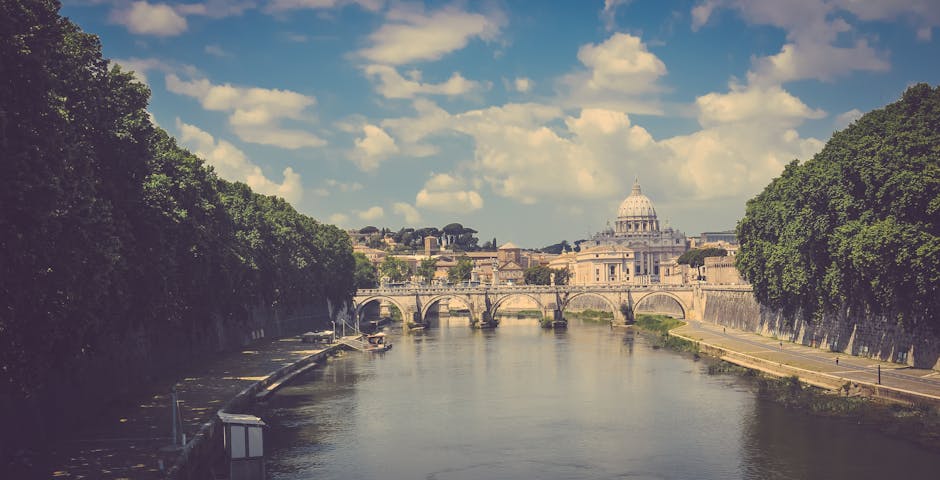 MmMmTravel can help you with more than just your cruise. We are here to assist you with all of your vacation plans including pre & post cruise hotels, transfers, tours and more to ensure you truly experience a "Taste of Life".  You can search through our luxury partnered hotel options using the  link below. If you need any assistance or have any questions regarding your pre and post cruise travel plans, please don't hesitate to contact us at (831) 659-0151 or Cruises@MmMmTravel.com. 
Michael Polenske, creative director, chairman and founder of Bespoke Collection, was born in Bermuda to a military family. His father worked as a hurricane hunter and later worked in the Presidential Support Squadron responsible for piloting Air Force One and Two under President Nixon. After an itinerant early childhood, Polenske's family was later transferred to Travis Air Force Base near Napa Valley, where he spent most of his youth. His first exposure to wine came with family trips to California's wine country.
During college, Polenske complemented his business studies with wine classes while majoring in finance at Chico State. His original intention was to provide financial services to the vintners of Napa Valley, but as fate would have it, he found himself working with the founders of the burgeoning technology boom of the eighties and nineties in Silicon Valley. Throughout his 20 years of investment management, Polenske observed the fact that many of his clients preferred investments that reflected their personal interests. Applying the same principle to his investments, he displayed an impressive sensitivity to the prevailing zeitgeist. He became a founding investor of New York's storied Soho House, as well as Boulette's Larder in San Francisco, an epicurean restaurant embracing the slow food movement. Some of his other investments are The Vines of Mendoza in Argentina; Gott's Roadside (Taylor's Refresher) in San Francisco, Palo Alto, St. Helena and Napa; Terzo, a sister restaurant to the acclaimed Rose Pistola; and Patina Atelier Antiques, which was an import business carrying European art and furnishings.
Michael began the current chapter of his life devoting his attention to "the business of leisure" with the acquisition of Blackbird Vineyards in 2003 and turning it into an ultra-premium label. He added curator to his resume when he launched Ma(i)sonry Napa Valley—"a life aesthetic". Opened in the town of Yountville in the fall of 2008, Ma(i)sonry allows guests to appreciate and acquire art and furnishings, all while sampling artisan wines from 20+ collective winery partners, including all three labels that make up the Bespoke Collection. In 2009, Polenske added a Ma(i)sonry label to his wine portfolio followed by the launch of Recuerdo Wines with The Vines of Mendoza in 2011. In November of 2009, Polenske acquired the I. Wolk Gallery in St. Helena, as well as the sculpture gardens located at Auberge DuSoleil in Rutherford and MacArthur Place in Sonoma and added the sculpture garden at Solage in Calistoga in 2011. The I. Wolk Gallery merged with Ma(i)sonry to serve as Napa Valley's premier destination for the appreciation of art and design and the galleries were renamed in 2014 under the ÆRENA Galleries & Gardens Brand in eight locations including a new location opened in 2014 on the Healdsburg plaza.
In 2014, Ma(i)sonry Napa Valley was sold to Restoration Hardware (RH). Michael joined the RH Management Team in June of 2013 tasked with developing the Ma(i)sonry wine bar concept as part of their full line design gallery locations currently being rolled out across the country in 50-70 locations. Philanthropically active, he is a founding board member of Festival Del Sole Napa Valley, which celebrates the art of life with components of music, art, food and wine. Prior to refocusing his time to Napa Valley, Polenske was active on various boards benefiting the San Francisco Ballet, Opera and Zoo. He was also a council member of the Woodrow Wilson Center, a nonpartisan think-tank in Washington, D.C. and remains as a board member of the Russian National Orchestra. Through September of 2006, Polenske served as a managing director of Quellos, focusing on financial and investment activities for private clients. Prior to Quellos, he was a managing director at Mezzacappa Management, LLC, an investment management firm. Before joining Mezzacappa, Polenske was president and CEO of Chase Manhattan Bank & Trust Co., N.A., heading up the private banking business in the Western U.S. Polenske joined Chase Manhattan Corporation from J.P. Morgan, where he served as the head of the private banking group's west coast/north region. Prior to J.P. Morgan, he was the managing principal of the San Francisco region for American Express Financial Advisors and was co-founder of both the San Mateo and San Francisco offices.
Purchased by Michael Polenske in 2003, Blackbird Vineyards (a former walnut orchard first planted with 5, 717 Merlot vines in 1997) is now an ultra premium label in its own right. Fittingly, the word 'Merlot' is French patois for 'little blackbird.'
An early harbinger of Blackbird's potential arose when Mia Klein of Dalla Valle fame created a Blackbird Vineyard designate for her highly acclaimed 1999 Selene Merlot (no less than 95% of the fruit in the bottle must be from the named vineyard). Three of the top wine critics in the industry – Robert Parker, Stephen Tanzer, and Wine Spectator's James Laube – scored this wine in the 90s.
Blackbird's inaugural 2003 bottling, culled from a small crush of grapes that weren't already claimed by other vintners was awarded 98 points by Vinfolio, proclaiming it, "the best Merlot nobody had ever heard of."ACME FINE WINES news was equally enthusiastic, saying, "it is with wines like this that we never question why we are in this business."Blackbird's 2003 Merlot was also given a score of 95 points by Vintrust, which praised its complexity and richness, proclaiming it, "hedonistic in length," and our Flocking Merlot was born.
Since the premier release of our 2003 vintage, Blackbird Vineyards' winemaking team has handcrafted truly expressive wines with a focus on the varieties of Merlot, Cabernet Franc, and Cabernet Sauvignon. By utilizing the natural advantage of a 10-acre estate vineyard which produces exceptional Merlot in the Oak Knoll District-along with meticulously sourcing fruit of comparable quality-our portfolio reflects artisanal, terroir-driven wines of pedigree with each vintage.
With the designation of Napa's fourteenth AVA in 2004, the Oak Knoll District is well poised to bring forth the prominence and elegance of Napa Valley Merlot-with an inspiration from the Right Bank. The Merlot based wines of the Right Bank have historically challenged the first growths of Bordeaux, a forbearer to Oak Knoll's future. Similar to the Right Bank region of Bordeaux, the Oak Knoll District is akin in its soil composition, microclimate, and rural qualities. Our affinity for Merlot (and other Bordeaux varietals) is reflected in each wonderfully aromatic, rich, and polished vintage.
The Evolution of Crystal Luxury continues in November 2018 as the 68,000-ton Crystal Serenity undergoes her own multi-million-dollar transformation to welcome just 980 guests with more suites and penthouses, exciting new culinary options with open seating, and expanded technologies including free, unlimited Wi-Fi. Crystal Serenity shares the international spotlight with Crystal Symphony as the world's two most awarded luxury ships. All-inclusive cruises include complimentary fine wines and premium spirits throughout both ships as well as gratuities for housekeeping, bar, dining and Penthouse butler staff. In addition to our Taste of Life amenities, Crystal's all-inclusive value provides:
Fine Dining
Up to eight evening dining venues
Complimentary fine wines, champagne and premium spirits as well as dining in all restaurants, including specialty venues Prego by Piero Selvaggio of Valentino's, and Umi Uma & Sushi Bar inspired by Chef Nobu Matsuhisa
Open-bar service throughout the ship
Gratuities for housekeeping, bar and dining staff throughout the ship
The Bistro, a European-style sidewalk café, now with extended hours into the late evening
All non-alcoholic beverages including bottled water, specialty coffee drinks, soft drinks, fresh juices and Afternoon Tea service
Early embarkation luncheon
Welcome champagne
24-hour room service
Beginning November 10, 2018 aboard Crystal Serenity, the Lido Café will be transformed into two unique dining experiences for breakfast and lunch, and one for dinner, complemented with open seating; no reservations required!

Marketplace: A fresh and friendly venue for breakfast and lunch with an open-kitchen prepering made-to-order favorites including handmade pastas, made-to-order sandwiches, fresh salads and more.
Churrascaria: For dinner, we "travel" to South America with a feast of succulent cuts of meat and ceviches as Marketplace transforms into a Brazilian steakhouse each evening, with tapas and seafood too.
Enrichment & Entertainment
Computer University@Sea® classes with software instruction
Technology Concierge "how to" tips on latest high-tech gadgets and apps
Digital USC School of Cinematic Arts Filmmaking classes
Experiences of Discovery® theme cruises with focused programming on music, film & theatre, wellness, golf and more
Crystal Visions® lecture series featuring renowned speakers, authors, celebrities and destination experts
Interactive Ocean Views™ , and new Local Insights on select voyages where native experts come on board to share their unique, niche knowledge about the destination's art, politics, archaeology or history
Award-winning Broadway-style entertainment including new productions Rocket Man!: a tribute to Elton John and Divas, plus piano bars and chic nightclubs
Magic Castle® at Sea offering intimate performances and educational classes
Recent-release films in spacious surround-sound Hollywood Theatre
Dance lessons
Art classes with Odyssey Art At Sea
Dedicated Junior Cruiser facilities and programs
Comfortable shuttles to town
Concierge services for personal arrangements ashore
Fitness
Gym with state-of-the art fitness equipment
Well-appointed separate men's and women's steam, saunas and whirlpools in the only Feng Shui-inspired spa at sea
Fitness classes including yoga, Pilates, "Tour de Spin" cycling, cutting-edge Kinesis™ systems and Tai Chi courses
Golf lessons with PGA pros
Walk-on-Water® weighted vests and Nordic Pole walking equipment
Paddle tennis
Exclusive 360° (wraparound) teak Promenade Deck for uninterrupted walks, jogs and sweeping ocean views
Ambassador Hosts, cultured and well-traveled gentlemen, are available on every cruise to socialize and dance the night away
Ship Specifications
| | |
| --- | --- |
| Crystal Serenity | |
| Crew: | 655 |
| Guests: | 980 |
| Length: | 820 ft |
| Width: | 105.6 ft |
| Speed: | 20 Knots |
| Tonnage: | 68.870 |
To make a reservation please contact us directly at 831.659.0151 or email us at Cruises@MmMmTravel.com. For additional information about this enchanting voyage, please fill out the form below and we will respond to your request within 1 business day via email. Please remember that the email response to your query may accidentally be directed to your junk mail folder.