Cuba's curiosities host experiences of culture, history, personal enrichment and culinary delights with stops and included excursions in Santiago de Cuba, Trinidad, and Cienfuegos. Sail with Domaine Carneros founding winemaker and CEO, Eileen Crane aboard SeaDream's intimate 112-guest yacht to discover the colors & flavors of mysterious Cuba & the Caribbean. Embark in St. Maarten and set sail to visit hidden gems along the Caribbean including Isla Catalin with it's aqua snorkel perfect water, Ocho Rios' infamous Dunn waterfalls, Santo Domingo's UNESCO colonial city site and several days exploring Cuba in the comfort of your stylish yacht. Eileen will be selecting some of her favorite Domaine Carneros vintages to share with you aboard at a variety of receptions, dinners and tasting events. Guests wishing to participate in all Domaine Carneros events must book through MillenniuM Travel. Anyone making their reservation elsewhere (including directly with SeaDream) will not be included in all events. 
Cruise Highlights:
Exclusive events hosted onboard by Domaine Carneros Founding Winemaker and CEO Eileen Crane include receptions, food & wine pairings, wine dinners, tastings & more.
SeaDream's All Inclusive Yacht Includes:
Shore excursions are included daily in Cuba! Details will be made available as they are received from SeaDream.
Ocean view staterooms – featuring television, CD/DVD player, iPod® docking station, mini bar, multiple head shower unit, Bvlgari® bath amenities, personalized stationery, exclusive Belgian linens, plush bathrobes & slippers.
Prepaid Gratuities
Open Bar with select wines & premium spirits
All gourmet meals – served open seating in our Dining Salon or al fresco at the outdoor Topside Restaurant. Daily wine selection
24 hour room service
Water "toys" from the yacht's marina including wave runners, kayaks, personal sailboats, snorkel gear, SUP, waterskiing, wake boards, swim platform, banana boat and floating island. Water toys are subject to use by each port authority. 
Mountain bikes for shore side exploration
Golf Simulator with 30 signature golf courses
Activities with the crew (shore side casuals) – bike, hike, kayak, and snorkel with one of the crew or go shopping with the Chef
Full library with over 1,200 books
CD and DVD library
Laptop computers for use while onboard
High powered binoculars on deck for your viewing pleasure
Pool and Jacuzzi
Sauna/steam room
Fitness Center with ocean view featuring treadmills, recumbent bikes with TV's and DVD players, free weights, daily Yoga and Tai Chi classes.
Balinese Dream Beds with elevated view of the sea
Special movies shown both in the Main Salon and under the stars by the pool
Piano Bar
Wii®
2020 Date
Ports of Call
Arrive
Depart

Jan 24, F

Philipsburg, St. Maarten

Embark 2p-4p

Evening

Domaine Carneros Welcome Reception & Dinner*

Jan 25, Sa

At Sea
Domaine Carneros Wine Tasting*

Jan 26, Su

Isla Catalin, Dominican Republic

Morning

Evening

Jan 27, M

Santo Domingo

Morning

Afternoon

Jan 28, Tu

At Sea

Domaine Carneros Reception & Wine Paired Dinner*

Jan 29, W

Ocho Rios, Jamaica

Morning

Evening

Jan 30, Th

Santiago de Cuba, Cuba

Morning

Evening

Jan 31, F

At Sea

Domaine Carneros Farewell Reception & Dinner*

Feb 1, Sa

Trinidad, Cuba

Morning

Evening

Feb 2, Su

Cienfuegos, Cuba

Morning

Disembark




8a-10a

Feb 2 to 4

Optional 2-night Post Cruise Hotel in Havana (Details TBA)
*Itinerary, events, times & locations are subject  to final confirmation once aboard ship. Invitations will be delivered the evening prior to event to MmMmTravel guests and a Guest Itinerary will be mailed with guests Final Cruise Documents. The optional post cruise program is still being finalized and will be offered at an additional fee, details will be announced as they become available.
Class
MmMmTravel Fare
The Owner's Suite
447 sq. ft. with picture windows
Waitlist
Admiral Suite
375 sq. ft. with 3 picture windows
Waitlist
Commodore Deck 3
390 sq. ft. with 2 picture windows
$8,799
Commodore Deck 2
390 sq. ft. with 4 porthole windows
Waitlist
Yacht Club Deck 4
195 sq. ft. with picture window
$5,299
Yacht Club Deck 3
195 sq. ft. with picture window
$4,799
Yacht Club Deck 2
195 sq. ft. with 2 porthole windows
Waitlist
*Guests wishing to participate in all Domaine Carneros events aboard must book through MmMmTravel. Guests booking elsewhere, including directly with SeaDream  will be not be included in all Domaine Carneros events. MmMmTravel fares are per person & based on double occupancy in US Dollars. Single Supplement for this voyage is 175% for Yacht Club Deck 2, 3 and 4. For Commodore, Admiral and Owners Suite, a 200% single supplement rate applies. Triple rates available upon request. Fares will increase as the ship fills. Please note pricing  is SeaDream's lowest fare but include a $100 per person service fee to offset the costs associated with safely shipping substantial amounts of wine across the globe. A 25% deposit secures you in the best available pricing & locations. Deposit is fully refundable, minus a $50 per stateroom administrative fee, if cancelled more than 121 days prior to sailing. Government taxes, Port Charges and handling fees of $630 per person are additional and not included in above fares. Domaine Carneros is not an agent for SeaDream and does not make reservations directly or indirectly through MmMmTravel. Fares shown does not guarantee availability. SeaDream's Policies, Terms & Conditions apply. CST# 1005871-40.
Domaine Carneros in the heart of Carneros, is the California expression of the tradition and excellence of its founder, Champagne Taittinger.  Established in 1987, Domaine Carneros is considered a regional landmark. Exquisite views of endless vineyard-covered hills are the perfect setting to savor our wines.
In the late 1970's, Claude Taittinger, the president of Champagne Taittinger, proclaimed his faith in the future of American wines and began the search on U.S. soil for a suitable winery site. In 1987, Champagne Taittinger, along with partner Kobrand Corporation, selected a 138 acre parcel in the heart of Carneros, a viticultural appellation they recognized to have the potential to produce world class sparkling wines. Also in 1987, Claude Taittinger selected Eileen Crane to oversee the planning and development of the property, as the winery's first and only winemaker.
CEO/Founding Winemaker Eileen Crane has been at the helm of Domaine Carneros since the first harvest and continues to oversee and direct winemaking and operational duties.
From the beginning, Domaine Carneros has built a reputation on sparkling wines, in particular our Brut Vintage and luxury cuvée Le Rêve Blanc de Blancs. In addition, in the early years of the winery we sold our Pinot Noir fruit to some of California's top producers for a number of years. We naturally came to the conclusion that we had something special on our hands for the creation of red wine. Beginning in 1992, we added the production of Pinot Noir to the Domaine Carneros repertoire. Our Pinot Noir is characterized by rich, red fruit flavor, layers of complexity and a velvety finish.
All of our wines bear the Carneros Appellation, with 95% of our fruit coming from estate vineyards. In April 2008, we received organic certification of all Estate vineyards by the California Certified Organic Farmers (CCOF).
Eileen, Domaine Carneros'
founding winemaker and president is equally at home in the world of food and fine dining. Raised with a keen appreciation for fine wines and haute cuisine, Eileen originally prepared for a culinary career, earning a master's degree in nutrition followed by professional training at the prestigious Culinary Institute of America.
After two years of teaching nutrition at the University of Connecticut, Eileen made the decision to turn her passion for wine into a profession, headed west, and enrolled in the U.C. Davis Enology and Viticulture program. Upon completion of her studies, she was hired by Domaine Chandon, where she progressed to the position of assistant winemaker.
The next move for the young winemaker involved a task that most lifelong veterans of the industry never undertake–building a winery. Hired as winemaker and vice president of Gloria Ferrer Champagne Caves, she was entrusted with the dual responsibilities of overseeing the design and construction of the facility in addition to developing the line of sparkling wines.
It turned out to be an experience that served her well. Selected personally by Claude Taittinger for the position of President/Winemaker of Domaine Carneros, dedicated to producing world-class sparkling wines made in the French tradition from famed Carneros region grapes, Eileen oversaw the planning and development of the beautiful Carneros landmark chateau, vineyards and winemaking facility. In 2003, Eileen directed the planning and construction of Domaine Carneros' second winemaking facility, dedicated exclusively to the production of Pinot Noir wines.
It is understandable that Taittinger and Eileen Crane have joined forces as they share a common winemaking style. The elegant, delicate, yet intense style for which Taittinger is well respected is what Eileen strives for. No less surprising is the fact that the joint venture is located in Carneros. Carneros and Eileen Crane go together, as do Carneros and sparkling wine.
Carneros is famous for production of chardonnay and pinot noir grapes, two key ingredients of a premium sparkling wine. An area blessed with a long, cool growing season, Carneros produces grapes which are particularly fine for sparkling wine as they have greater fruit maturity and produce wines with superb balance and a long finish.
In 1992 Domaine Carneros started producing small quantities of fine Estate Pinot Noir. The wines are appreciated for their great depth, balance and long silky finish. In 2003, Domaine Carneros completed a dedicated Pinot Noir Facility that incorporated the largest solar collection system on any winery in the world.
Eileen Crane is one of a handful of women who are now in the forefront of the wine industry in California. Recently recognized as one of the 75 Most Influential Women in Business by the San Francisco Business Times, Eileen is actively involved in numerous wine and civic organizations and is a past president of both the Carneros Quality Alliance and the California Classic Methods/Classic Varieties Society (CM/CV) and currently Chairs the Board of Napa Valley Hospice.
Philipsburg, St. Maarten, Philipsburg is the main town on the Dutch side of Sint Maarten. The town is situated on a narrow stretch of land between Great Bay and the Great Salt Pond. Philipsburg was founded in 1763 by John Philips, a Scottish captain in the Dutch navy. The settlement soon became a center for international trade. The main shopping district is located on Front Street and is in the heart of the city. Many consider Philipsburg to be the best shopping opportunity in the Caribbean. Depending on the traffic, SeaDream has the option to anchor or dock alongside. 
Catalina Island site to the southeastern edge of the Dominical Republic. Close to La Romana, this island is only about 6 square miles. The island is rich in bird and sea-life. Look no further for picturesque white sandy beaches and crystal waters – a paradise for divers & snorkelers to view it's famous coral reefs and ancient ship wrecks right off the coast.
The Dominican Republic's capital city, Santo Domingo is also the most modern and dynamic metropolis in the Caribbean. La Capital—as it is affectionately called—epitomizes the pulse of Dominican culture, where the old and the new converge seamlessly from centuries old architecture and history, to large shopping malls, art galleries, an electric nightlife, and a booming gastronomy scene. Here you can explore the Colonial City—the first European settlement of the Americas and a designated UNESCO World Heritage Site.
Ocho Rios, at one time called Las Chorreras (Spanish for the waterfalls) is on the northern coast of Jamaica and home to the famous Dunn's River Falls, a collection of cascading tropical waterfalls that can be traversed by visitors. Visitors can enjoy restaurants, shopping, and of course beautiful beaches, one of which was featured in one of the very first James Bond films.
Santiago de Cuba, the second largest city in Cuba, was founded in the 1500's by Spanish conquistadors. Like many cities of the Caribbean, Santiago de Cuba was fought over by both France and England. The Cuban Revolution actually began in this city in 1953 when the Moncada barracks were attacked by Castro-backed rebels. The city is home to the citadel of San Pedro de la Roca, a UNESCO World Heritage site. Interesting fact: the Bacardi liquor brand was founded in Santiago de Cuba.
Trinidad is a town in the jurisdiction of Sancti Spiritus, central Cuba in a preserved Spanish colonial settlement founded in 1514. Declared a World Heritage Site in 1988, Trinidad is the holder of Cuba's oldest and most captivating 'outdoor museum'. Charming cobblestone streets bustling with country folk, wild donkeys and pleasant musicians captures perfectly everything Trinidad is known for. Tucked away you'll find Trinidad's natural lures of some of the best beaches in Cuba. Playa Ancon is a retreat all on its own with luscious hiking trails and scenic waterfalls, a place you don't want to miss.
La Perla del Sur, or "Pearl of the South, Cienfuegos was first populated by indigenous peoples and later settled by French immigrants in the 1800's. The port, very large by the standards of the times, was instrumental in multi-national trade, especially between South America and Jamaica. Sugar was a major export of the city. The city's Urban Historic Center is a UNESCO World-Heritage Site, serving as an example of urban planning accomplished during the 19th century by the Spanish. Other attractions include Castillo de Nuestra Senora (a castle/fort), historic cathedrals, botanical gardens, a cigar factory, and the University of Cienfuegos.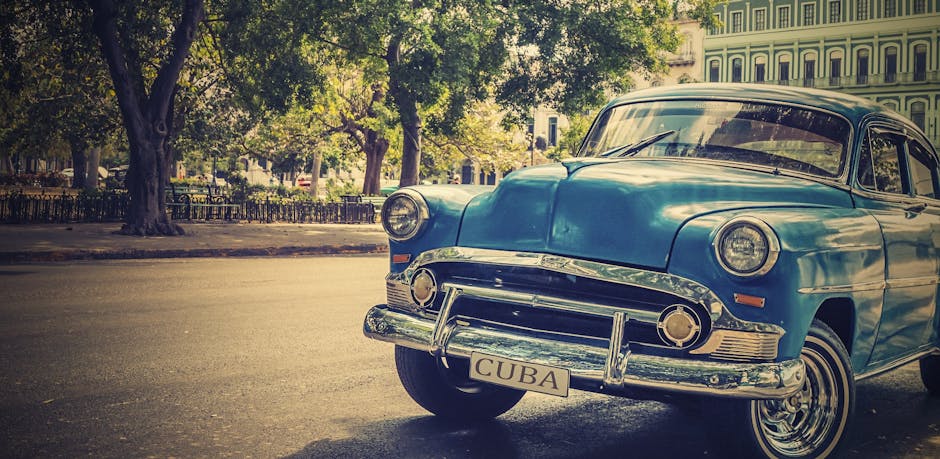 MmMmTravel can help you with more than just your cruise. We are here to assist you with all of your vacation plans including pre & post cruise hotels, transfers, tours and more to ensure you truly experience a "Taste of Life".  We will be planning a post cruise hotel stay in Havana, those details will be made available to you as they are received. Hotel options for a pre cruise stay in San Juan follow. If you need any assistance or have any questions regarding your pre and post cruise travel plans, please don't hesitate to contact us at (831) 659-0151 or Cruises@MmMmTravel.com. 
Havana Post-Cruise Program – Pending, tba
This yacht will sell out quickly. SeaDream's award-winning 5-star service and onboard dining is second to none. From the moment you are welcomed aboard by the Captain it feels as if you are being welcomed onto your own private luxury yacht. With only a maximum of 112 pampered guests and an award-winning crew of 95, the crew to guest ratio provides each guest with SeaDream's incomparable style and attention to detail. The service aboard SeaDream's mega-yacht is comfortably transparent, like the way the bartender knows your name and what you would like to drink, or how the waiter knows how to surprise you with your favorite dessert.
No matter which suite or stateroom you choose, every guest aboard a SeaDream yacht can enjoy picturesque views of the ocean. With all ocean views, you will feel like you're aboard your own private yacht. Your stateroom also features a marble-lined bathroom, an entertainment center, and numerous other amenities to make your stay simply delightful. If you opt for a Commodore Suite, the Admiral Suite, or the Owner's Suite, you'll enjoy some extra space and more ocean views from your room. Both the Admiral and Owner's Suite feature a half-guest bath, additional living space, and panoramic views of the sea, brightening your quarters and allowing for an unparalleled experience as you travel well.
What's included with your fare?
Well-appointed stateroom or suite accommodation: featuring unobstructed ocean views, marble lined bathroom with multi-jet shower, Bvlgari® bath amenities, personalized stationery, superior Belgian bed & bath linens and more.
All gourmet meals expertly prepared a la minute with the freshest of ingredients– served open seating in our Dining Salon or al fresco at the outdoor Topside Restaurant.
24-hour room service from the in-suite menu
Gratuities
Open Bar with select premium brands
Daily selection of wines to accompany lunch and dinner
Water "toys" from the yacht's marina including wave runners, kayaks, personal sailboats, stand-up paddle boards, snorkel gear, water skiing, wake boards, swim platform, banana boat and floating island.
Mountain bikes for shore side exploration
Golf Simulator with 30 signature golf courses
Crew-led shore side activities like hiking and biking with the Activities Manager, or go shopping with the Chef.
Full library with over 1,200 books
Media & Entertainment Library
Laptop computers for use while onboard
High powered binoculars on deck for our guests' viewing pleasure
Pool and Jacuzzi
Sauna/steam room
Fitness Center with ocean views featuring treadmills, recumbent bikes with TV's and DVD players, free weights, daily Yoga and Tai Chi classes
SeaDream's Champagne and Caviar Splash™ in the Caribbean
Special Dessert Extravaganza
Signature Balinese Dream Beds with elevated views of the sea
Starlit Movies™ (on deck under the stars)
Piano Bar
and more…
To make a reservation please contact us directly at 831.659.0151 or email us at Cruises@MmMmTravel.com. For additional information about this enchanting voyage, please fill out the form below and we will respond to your request within 1 business day via email. Please remember that the email response to your query may accidentally be directed to your junk mail folder.