Join Cyril & Blakesley Chappellet of Chappellet Winery sailing August 9 to 16, 2020 on an intimate voyage along the stunning Aegean, Ionian & Adriatic Seas via Crystal Cruises 62 guest super-yacht. This sojourn along the stunning coasts of Greece, Croatia, and Montenegro is a breathtaking experience where majestic mountains meet crystalline sea and archaeological treasures abound. Sailing from Athens to Dubrovnik, trek through time among the archaeological wonders of the Acropolis, through the cypress-studded hills of Corfu, and sail Europe's southernmost fjord to Kotor. Due to the intimate size of the 62 guest yacht, early booking is necessary to confirm your space. This cruise will sell out quickly. Guests wishing to participate in all Chappellet Winery events onboard must book through MillenniuM Travel. Anyone making their reservation elsewhere (including directly with Crystal) will not be included in all Chappellet Winery events.
Why Crystal Cruises by MillenniuM Travel?
Exclusive events hosted by Cyril & Blakesley Chappellet of Chappellet Winery include receptions, wine dinners, wine tastings and more.
MillenniuM Travel Service: A dedicated team of professionals with over 50 years of experience working together to plan your perfect vacation.
Crystal Cruises' all-inclusive value provides:
Complimentary Shore Excursions ashore, featuring both cultural and adventurous activities, depending on the port. Bicycles for personal excursions in select ports.
Pre-paid gratuities throughout for housekeeping, bar and dining staff.
Open bar with complimentary fine wines, champagne, premium spirits and non-alcoholic beverages including bottled water, specialty coffees, tea, soft drinks and fresh juices.
All meals with a diversity of dining venues including The Yacht Club Restaurant, The Terrace and Patio Café, The Grill and The Pantry.
Destination immersion and lectures about each port / area visited.
Cove Lounge available for viewing movies, sporting events and more.
Nightly entertainment in Cove Lounge with piano player/singer.
Gym with state-of-the-art fitness equipment.
Pool and Jacuzzi
Unlimited WiFi/Internet availability
Personal butler service
Cruise Extensions Available: For those that prefer to extend your voyage from 7 to 14 nights, continue on the same yacht sailing for an additional week sailing the Dalmatian Coast August 16 to 23, 2020 through Croatia, Montenegro, Slovenia & Italy to Venice. Contact MillenniuM Travel for more details, including an added combo savings!
2020 Date
Ports & Winery Events
Arrive
Depart

Aug. 09, Sun

ATHENS (PIRAEUS), GREECE

Embark

6:00 PM

Chappellet Winery Welcome Reception & Wine Dinner*

Aug. 10, Mon

NAFPLION (NAVPLION), GREECE

8:00 AM

7:00 PM

Aug. 11, Tue

CORINTH CANAL, GREECE
HYDRA, GREECE

8:00 AM

2:00 PM

Chappellet Winery Wine Tasting*

Aug. 12, Wed

NYDRI/LEFKADA, GREECE

8:00 AM

10:00 PM

Chappellet Winery Gala Wine Paired Dinner*

Aug. 13, Thu

PARGA, GREECE

8:00 AM

10:00 PM

Aug. 14, Fri

CORFU, GREECE

8:00 AM

5:00 PM

Aug. 15, Sat

KOTOR, MONTENEGRO

1:00 PM

10:00 PM

Chappellet Winery Farewell Reception & Wine Dinner*

Aug. 16, Sun

DUBROVNIK, CROATIA

Disembark –

or extend your stay!
*Itinerary, events, times & locations are subject to final confirmation once aboard ship. Invitations will be delivered the evening prior to event to MillenniuM Travel guests and a Guest Itinerary will be mailed with guests Final Cruise Documents.
For those that prefer extended voyages, consider continuing on the same yacht sailing along the Dalmatian Coast August 16 to 23, 2020 through Croatia, Montenegro, Slovenia & Italy from Dubrovnik to Venice (with respective overnights in both ports). Contact MillenniuM Travel for more details, including an added combo savings!
Your Cruise-Only Yacht Fare includes choice of complimentary shore-excursions available in every port, Michelin inspired dining, all beverages including fine wines, champagne, premium spirits and all non-alcoholic beverages such as bottled water, soft drinks and specialty coffees; gratuities for housekeeping, spa, dining and bar staff; butler service and much more!
Suite
MillenniuM Travel Fares*
S4 – Yacht Suite
Deck 2 Fwd: 223 sq. ft
$7,799 waitlist
S3 – Yacht Suite
Deck 2 Aft: 280 sq. ft
$7,999 waitlist
S2 – Yacht Suite
Deck 2: 280 sq. ft
8,349 waitlist
S1 – Yacht Suite
Deck 3: 280 sq. ft
$8,799 waitlist
Owner's Suite
Deck 2: 515 sq. ft
$15,799 waitlist
Terms & Conditions:
Guests wishing to participate in all Chappellet Winery events aboard must book through MillenniuM Travel. Guests booking elsewhere, including directly with Crystal will be not be included in all Chappellet Winery events. MillenniuM Travel fares are per person & based on double occupancy in US Dollars. Fares will increase as the ship fills. Pricing shown does not promise category availability at time of booking. Please note pricing is Crystal's lowest fare but include a $300 per person service fee to offset the costs associated with safely shipping substantial amounts of wine across the globe. A 25% deposit secures you the best available rate & location. Your deposit is refundable less a $100 administrative fee if canceled 121 days prior to sailing. Pricing does not include airfare, recommended travel insurance or taxes, fees and port charges of $315 per person.  Water toys are subject to port authority authorization. Book Now Fare includes Crystal Savings and does not include Crystal Society or Early Full Payment savings. Early Full Payment saving is based on the fare after all other discounts are applied. Optional Personal Select Air Program is available to purchase for full-fare, full-cruise guests whose travel originates from a U.S. or Canadian airport and includes all government taxes and fees. Note: Early Full Payment savings do not apply to Personal Select Air. Solo Traveler fares are available upon request. Crystal Society Savings are per person based on double occupancy. Optional submersible and complimentary Marina equipment use are based on destinations' local rules and regulations and offered at the discretion of the Captain due to weather and sea conditions. Participation in any/all water sports activities requires a mandatory Watersports Waiver to be signed once on board the ship; other restrictions may apply. All offers may not be combinable with other promotions, apply to first two full-fare guests in stateroom or suite, are capacity controlled, subject to availability and maybe withdrawn or changed at any time without notice. For complete Cruise Fare and Promotional Information and General Ticket Terms and Conditions, click here. Crystal Cruises, LLC  and Millennium Travel Inc. reserves the right to correct errors or omissions and change any and all fares, fees, promotions and programs at any time without notice.
Venture through Greece's largest port city, Piraeus, as you make your way to the cradle of Western culture. Athens has long since been the location of myth and muse, and its ancient heritage is still an incredible source of inspiration. The city is still dominated by 5th-century BC landmarks, including the famous Acropolis. The Acropolis Museum, along with the National Archaeological Museum, preserves sculptures, vases, jewelry and more from Ancient Greece.
On the sunny east coast of the Peloponnese, tucked away in a deep bay, is the city of Nafplion. When in Greece, do as the Grecians do: Go to the Peloponnese. Connected by a narrow isthmus (it's less than four miles across at its narrowest) off the southern end of central Greece, the Peloponnese is a large peninsula with many things going for it. Not only are there fewer crowds than on the Aegean islands, it has just as many-if not more-ancient sites, including the temples at Nemea and Olympia.
Rulers of ancient times wanted to construct a canal connecting the Gulf of Corinth to the Saronic Gulf, but lack of engineering expertise and a fear of Poseidon's wrath kept the project stalled. It wasn't until 1893 that a deep cut through the narrow isthmus was finally completed. Today, the four-mile-long Corinth Canal only ignites wonder, with steep rock walls rising 300 feet above sea level at a near-vertical angle, and a width of a mere 70 feet allowing ships of only a limited size to pass through.
If there is a holiday retreat where rustic meets chic, it is Hydra, one of Greece's Saronic Islands. Put on the map in the 1950s and by artists, celebrities and musicians and a perennial favorite for locals, the island is a place to see and be seen, with the harbor putting on a veritable show of taste and fashion with each catamaran's arrival from Piraeus. People-watching has become an unofficial pastime, along with sipping cappuccino at the cafes centered on the crescent-shaped port. Energized by your brew and ready to explore, head out by foot and in fact, by foot is the only way to conduct your discovery. Other than a few city-operated vehicles, no cars, scooters or motorcycles are allowed on the island. Walking along the steep, stone streets, some of the best-preserved anywhere, you will surely appreciate a sense of stepping back in time and an intimate look at the 18th- and 19th-century mansions, or archontika. Be sure to yield to the primary mode of transportation, the donkey!
One of the seven Ionian Islands, Lefkada is among the most scenic and pristine islands in Greece, offering picturesque stretches of forest-draped mountains, vast olive groves and magnificent beaches. Surrounded by crystal-clear turquoise waters, its hilly landscape offers exceptional vantage points for witnessing breathtaking vistas. The island's main town, Nydri, situated at the mouth of a charming inlet, is a haven for yachters seeking to relax and savor Greek delicacies at one of its many tavernas and cafés. The Nydri seafront is named in honor of the shipping magnate Aristotle Onassis, and boasts a bronze statue of him looking out to his island of Skorpios. Further inland are the stunning Nydri Waterfalls.
The sight of Parga as you sail into its sapphire bay will make you feel as if you've stepped into a picture postcard or a travelogue from the 1960s. Colorful, terracotta-roofed houses sitting along the sloping hillside look frozen in time. But indeed, time moves on during your visit, and you surely will want to set aside an hour or so for a stroll through Parga's tiny avenues that yield simple discoveries like family-run stores and cafes, old churches and ancient ruins. When it comes time for the sun to set, the locals welcome you to pull up a chair at the waterfront tavernas and kafenios, or coffeehouses, to toast your happy travels.
Immerse yourself in this immaculately preserved island covered in cypress and olive trees. Corfu is considered one of the Mediterranean's best kept secrets and its elegant downtown area, serene beaches and warm breezes will keep leave you truly captivated. In the beautifully preserved Old Town of Corfu, a UNESCO world heritage site, Renaissance, Baroque and Classical "repertoire" came to be successfully applied to local artistic traditions. Wander the cobbled streets to discover ancient palaces, fortresses, austere public buildings of the Venetian rule.
Rising above the Adriatic Sea, the town of Kotor is splendid for both its ocean views and medieval Old Town. To walk through its streets is to take a stroll through history. Stylish gates, enticing flights of stairs and inviting squares, all accessed via a maze of narrow lanes, make Kotor's Old Town a true delight. With your visit, you will understand why Old Town is a UNESCO World Heritage Site.
There were settlements along the Dalmatian Coast before recorded time. The region eventually became part of the powerful Kingdom of Croatia. Medieval Dubrovnik, formerly the Republic of Ragusa, was one of several walled cities established in the 7th century to guard the coastal approaches. Its fortification was completed in the 13th century and has remained relatively unchanged. The city walls are in excellent condition and today prevent invasion by automobiles. Within the walls, the lovely sleek lines of Venetian-style buildings complement a wealth of ancient stone architecture. Nearby islands feature beautiful beaches & ancient ruins.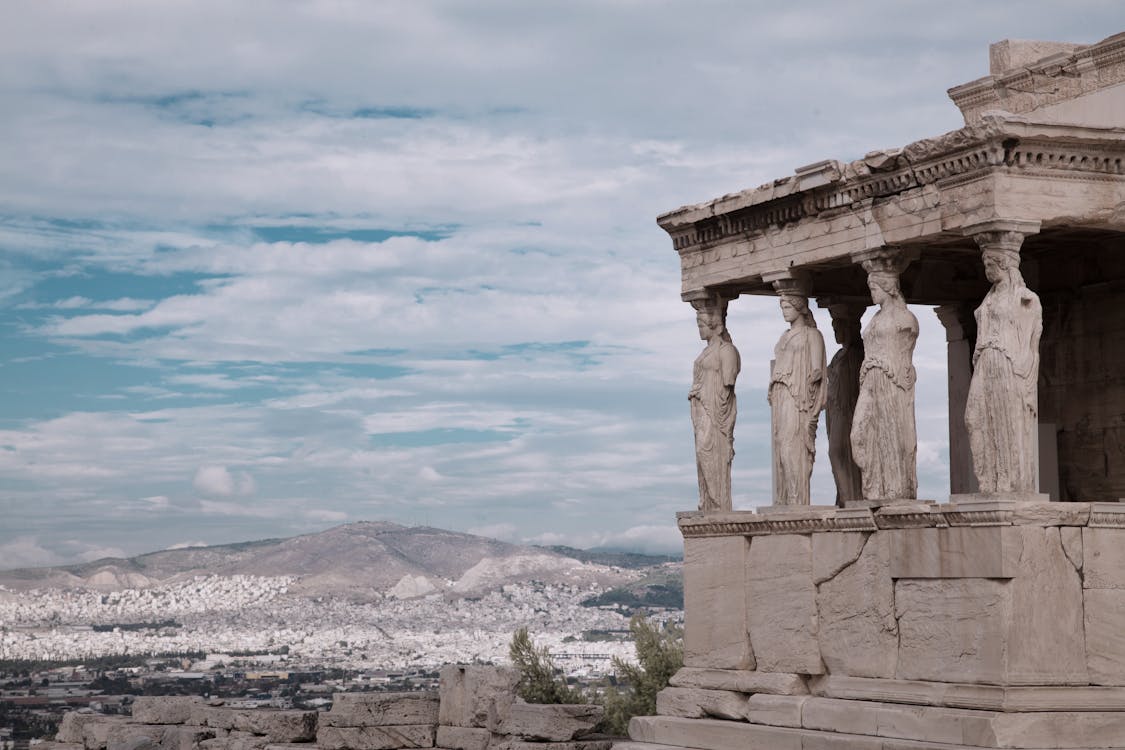 MillenniuM Travel can help you with more than just your cruise. We are here to assist you with all of your vacation plans including pre & post cruise hotels, transfers, tours and more to ensure you truly experience "A Taste of Life". You can search through our luxury partnered hotel options using the links below. If you need any assistance or have any questions regarding your pre and post cruise travel plans, please don't hesitate to contact us at (831) 659-0151 or Cruises@MmMmTravel.com.
Meet Crystal Esprit—Designed for just 62 discerning individuals who seek privileged access to some of the world's most beautiful maritime destinations. While the ultimate luxury lies in the yacht's relaxed, unregimented pace, the Crystal yachting lifestyle is enhanced with an unrivaled level of amenities and services that only the World's Most Awarded Luxury Cruise Line™ can deliver – in bold, exhilarating fashion. View & explore Crystal Esprit here.
In addition to our Taste of Life amenities, Crystal's all-inclusive value provides:
Fine Dining
The Yacht Club Restaurant serves contemporary and classic specialties as well as innovative tasting menus created by Crystal's award-winning chefs, all using the finest and freshest local ingredients available; serving breakfast, lunch and dinner. (indoor)
The Terrace and Patio Café offers freshly prepared and, where possible, regionally inspired presentations of small plates, creative salads, gourmet charcuterie, cheeses and pastries; serving breakfast and lunch. (indoor/outdoor)
The Grill features a menu of burgers, wraps and, location permitting, "global street food" served tapas-style to reflect the destinations visited.
The Pantry is the "go-to" self-service bistro and wine bar open 24 hours a day with a curated selection of coffees, vintage wines, light snacks and freshly baked pastries; the perfect indulgence to satisfy your craving day or night. (indoor)
Complimentary select fine wines, champagne and premium spirits throughout the yacht
Open-bar service throughout the yacht
Gratuities for all shipboard staff throughout the yacht
Non-alcoholic beverages including bottled water, specialty coffee drinks, soft drinks, fresh juices and Afternoon Tea service
Welcome champagne
24-hour room service
Enrichment & Entertainment
Destination immersion and lectures about each port / area visited.
Cove Lounge available for viewing movies, sporting events and more
Nightly entertainment in Cove Lounge with piano player/singer
A dedicated fitness and activities director to assist you choose the right excursions and physical fitness activities
Crystal Adventures ashore, featuring both cultural and soft/extreme adventures, depending on the port
Special activities led by specialists, such as yoga, meditation, photography, even drone flying
Fitness
Gym with state-of-the-art Technogym ™ fitness equipment including treadmill, stationary bicycle, elliptical and Kinesis machines, as well as free weights
Mats available for outdoor stretch, yoga, mat Pilates
Pool and Jacuzzi
Bicycles for personal excursions ashore
Top-quality gear and equipment, professional instruction and guidance, and the chance to try something for the first time, or … to pursue a familiar activity important even during your holiday
Suite Services & Amenities
Personal butler service with gratuities included
Unpacking and packing upon request
Pressing and shoe shine
Stocked bar
In-stateroom satellite TV and movie choices
Twice-daily housekeeping with nightly turndown service
Complimentary soft drinks and bottled water as well as complimentary select beer, wine and spirits upon request
ETRO Bathrobes and Slippers, 100% Egyptian cotton linens, and a menu of pillow options
Self-service launderettes
In-suite iPads for entertainment, daily news, shipboard information etc.
Unlimited WiFi/Internet availability
General Yacht Specifications

Total berths: 62
Including third berths: 75
Total guest suites: 31
Owner's Suite (1) 515 square feet / 47.8 square meter
Yacht Suite (28) 280 square feet / 26.0 square meter
Yacht Suite (2) 223 square feet / 20.7 square meter
Total crew: 91
Guest space ratio: 53.9
Guest to Crew ratio: 1.47
Three meter draft
About Chappellet Winery
"Chappellet is a wine-lover's wine: eloquent to the sentient." — Hugh Johnson
The Chappellet's romance with Pritchard Hill began when Donn Chappellet first glimpsed the mountain's spectacular vistas in the late 1960s. Inspired by the notion that "Bacchus loves the hills" and following the advice of legendary winemaker Andre Tchelistcheff, he settled his family on the rocky eastern slopes of the Napa Valley. There, on Pritchard Hill's serene hillsides the Chappellet family has cultivated their mountain vineyard to produce some of the Napa Valley's most acclaimed Bordeaux varietal wines.
Since being founded in 1967, Chappellet has established Pritchard Hill as one of California's most revered winegrowing sites, fulfilling Donn's vision of producing singular wines from his family's mountain vineyard. Today, true to their parents' ongoing passion for the grand, natural landscape of Pritchard Hill, a second generation of the Chappellet family has embraced the mountain's exceptional terroir and is committed to stewarding their father's vision for generations to come.
Your Hosts: Cyril & Blakesley Chappelet
Moving to Pritchard Hill when he was 10 years old, Cyril Chappellet has witnessed the transformation of the Napa Valley into one of the world's great winegrowing regions. The eldest son of Molly and Donn Chappellet, Cyril grew up working in the vineyard and winery. At 18, Donn and Molly encouraged Cyril to make his own career choices and to explore life away from the family business.
After studying farm management at Cal Poly and completing his business education at Pepperdine University, Cyril began a career in corporate planning and acquisitions. In 1988, after nearly a decade of honing his business skills, Cyril returned to Pritchard Hill to join the Chappellet team. "The finest wineries around the world reflect a commitment that goes beyond one generation," says Cyril. "At Chappellet, this ongoing commitment is key to our continued ability to make extraordinary wines. It has also elevated Pritchard Hill as one of the world's finest locations for producing ultra-premium wine."
Prior to being named chairman of the board, Cyril spent many years as the winery's managing director. In this role, he was instrumental in guiding the day-to-day workings of the winery, overseeing sales and marketing efforts and working with his parents and siblings to ensure the ongoing vitality of the business. During his tenure as managing director, Chappellet was recognized for making some of the finest wines in its storied history, and Pritchard Hill catapulted to center stage as California's premier location for mountain-grown Bordeaux varietals, most notably, Cabernet Sauvignon.
Cyril was elected chairman of the winery's family-run board of directors in 2012, becoming the only person other than his late-father, Donn, to hold this position in the history of Chappellet. Today, Cyril is actively involved in every aspect of the winery's operations and works closely with his family to ensure the continued success of Chappellet.
Cyril's intimate connection with Pritchard Hill, where he and his Blakesley live with their quarter horses and labradors, often finds him lending a skilled hand wherever needed. Whether building a horse corral, driving a forklift in the winery, or barbecuing for guests, Cyril enjoys being hands-on. "Doing whatever it takes is the nature of a family business," says Cyril. "It is also part of the charm."  In addition to the many hats he wears at Chappellet, Cyril is currently on the board of the Napa Valley Vintners, of which Chappellet was the 18th registered member. (There are more than 548 members today.) He is an avid horseman, and a member of the Charlie Russell Riders and Los Rancheros Visitadores.
Blakesley, a "retired" marketing executive, is the author of Napa Valley Entertaining a beautiful coffee table book that inspires readers to bring a bit of wine country flair to their own gatherings by highlighting the people, dishes, decor  and wines that make Napa Valley unique.  She is actively involved in supporting charitable causes across the country, serving on several not-for-profit boards.  Her creative fundraising efforts have raised over $20 million for charity in the last decade.
To make a reservation please contact us directly at 831.659.0151 or email us at Cruises@MmMmTravel.com. For additional information about this enchanting voyage, please fill out the form below and we will respond to your request within 1 business day via email. Please remember that the email response to your query may accidentally be directed to your junk mail folder.