This delightful 11 day sailing embarks in Spain's capital, Barcelona, before sailing to France's glamorous cities of Marseille & Saint Tropez in Provence. Italy calls next with stops in Tuscany, Rome, Sorrento, Taormina, Sicily and Brindisi to experience true Italian and Sicilian culture along the cobbled ancient streets. Split, Croatia fascinates even the minor Game of Thrones fans, but culmination is enchanting Venice, with an included overnight aboard. Enjoy ten fascinating ports, in four charming countries, over 11 fun-filled days and unpack only once aboard Silversea's 388 guest Silver Shadow, with multiple restaurants, largest suites at sea, and exclusive Clos Du Val  activities alongside your favorite winemaker.  To make a reservation please contact MillenniuM Travel directly at 831.659.0151 or email us at Cruises@MmMmTravel.com.
Exclusive Offers:
Be Mine Savings: Book through February 14-28, 2020 and save up to $500 per suite
Free Airfare:

Book by

March 31, 2020

and enjoy

Free Round Trip Economy Airfare

or Business Class Airfare from $699 each way from select US airports*
Guests of MillenniuM Travel will:  
Enjoy receptions featuring Clos Du Val wines hosted by Ted Henry, Winemaker at Clos Du Val.
Participate in multiple Clos Du Val wine dinners lead by Ted Henry.
Savor an included Clos Du Val wine paired dinner in La Dame by Relais & Chateaux sponsored by MillenniuM Travel.
Receive added shipboard credit for guests paying with unbranded American Express Platinum or Centurion cards.
All-suite, All-inclusive 11-day Silversea Silver Shadow cruise Includes:
Exclusive Wine activities hosted by Ted Henry of Clos Du Val (MillenniuM Travel guest Exclusive).
Spacious suites – most with private verandas aboard an intimate vessel with only 388 guests
Personalized service – nearly one crew member for every guest
Butler service in every suite – all guests are pampered equally
Open-seating dining options – dine when and with whomever you please
Diversity of dining venues – casual, romantic, regional delicacies, and gourmet cuisine inspired by Relais & Châteaux
Beverages in-suite and throughout the ship – select wines, premium spirits, specialty coffees and soft drinks, plus your own tailored mini-bar
In-suite dining and 24-hour room service – always complimentary, always available
Sophisticated entertainment from live music to production shows
Enrichment lecturers, acclaimed chefs and destination consultants
Complimentary transportation into town in most ports
Gratuities always included in your fare
Free WiFi throughout the ship (daily limit applies)
2020 DATE
PORT
ARRIVE / DEPART
May 3, Su
BARCELONA, SPAIN

Embark from 1pm / 6pm

Clos Du Val Welcome Reception & Wine Dinner in La Terrazza*

May 4, M
MARSEILLE, FRANCE

8am / 7pm

May 5, Tu
SAINT TROPEZ, FRANCE

8am / 7pm

Champagne Reception followed by Clos Du Val Gala Wine Dinner in La Dame by Relais & Chateaux*

May 6, W
LIVORNO (TUSCANY), ITALY

8am /8pm

May 7, Th
ROME (CIVITAVECCHIA), ITALY

8am / 7pm

May 8, F
SORRENTO, ITALY

8am / 6:30pm

May 9, Sa
GIARDINI NAXOS (TAORMINA), SICILY

8am / 11:30pm

May 10, Su
DAY AT SEA

Clos Du Val Wine Tasting open to all guests aboard, followed by casual group lunch*

May 11, M
BRINDISI, ITALY

8am / 6pm

May 12, Tu
SPLIT, CROATIA

8am / 7pm

Clos Du Val Wine Dinner in Hot Rocks Grill, poolside under the stars*

May 13, W
VENICE, ITALY

12n / Overnight

Clos Du Val  Wine Tasting, followed by farewell lunch (before arrival into Venice)*

May 14, Th
VENICE, ITALY

Disembark AM
*Itinerary, events, times, and locations subject to final confirmation once aboard ship. Invitations will be delivered the evening prior to all Clos Du Val  exclusive events and a Guest Itinerary will be mailed with MillenniuM Travel guests' cruise documents. As a reminder, only guests booked through MillenniuM Travel may participate in all Clos Du Val events. 
Exclusive  Savings:
Be Mine Savings: Book through February 14-28, 2020 and save up to $500 per suite
Free Airfare:

Book by

March 31, 2020

and enjoy

Free Round Trip Economy Airfare

or Business Class Airfare from $699 each way from select US airports*
| | | |
| --- | --- | --- |
| Suites | Fares with Air | Cruise Only (no air)*  |
| OWNERS SUITE 2bdrm: 1,264 ft² Midship, including veranda | $29,150 | $28,250 |
| OWNERS SUITE 1bdrm: 919 ft² Midship, including veranda | $20,250 | $19,350 |
| GRAND SUITE 2bdrm: 1,286 ft² FWD, including veranda | $26,650 | $25,750 |
| GRAND SUITE 1bdrm: 941 ft² FWD, including veranda | $17,850 | $16,950 |
| ROYAL SUITE 2bdrm: 1,312 ft² FWD, including veranda | $25,950 | $25,050 |
| ROYAL SUITE 1bdrm: 967  ft² FWD, including veranda | $17,150 | $16,250 |
| SILVER SUITE: 653 ft² including veranda | $15,150 | $14,250 |
| MEDALLION SUITE: 521 ft² including veranda | $13,550 | $12,650 |
| Veranda 4: 345 ft² including veranda, Midship | $9,850 | $8,950 |
| Veranda 3: 345 ft² including veranda, Midship or FWD | $9,150 | $8,250 |
| Veranda 2: 345 ft²  including veranda , Midship or FWD | $8,750 | $7,850 |
| Veranda 1: 345 ft² including veranda, FWD | $8,450 | $7,550 |
| Vista Suite: 287 ft² ocean-view window | $6,950 | $6,050 |
*MillenniuM Travel Fares are per person based on double occupancy in US dollars. Fares above include a $150 per person add-collect over Silversea's promotional cruise fares to help offset shipping costs and other expenses associated with getting the wines to the ship for our private events. Solo traveler fares and triple rates available upon request. Fares will increase as ship fills.  Fares shown does not guarantee availability. A 25% deposit secures you the best available pricing and suite locations. To receive American Express Amenities, guests must use an unbranded American Express Platinum or Centurion card for final payment. A reservation through MmMmTravel ensures invitations to private receptions and dinners, including a 5-course wine-paired dinner in La Dame by Relais & Chateaux. Minimum number of guests required for Clos Du Val to host. Free transfers available only for guests utilizing Silversea air offer. Economy Class Air is provided on domestic US/Canada flights and intra-European flights from select US and Canadian gateways. Offer applies to new bookings made by January 31, 2020. Promotional air offer is valid only for guests from the United States and Canada. In the event economy class air is unavailable (determined at Silversea's sole discretion), a non-use Air credit in the amount of $900 per person may be applied to your booking. Silversea reserves the right to select the air carrier, routing and departure airport from each gateway city. Airline baggage fees are not included. Deviations to air travel dates are accepted at a charge of $150 per request plus all additional air costs. Due to flight schedules, some voyages may require an overnight hotel stay pre or post-cruise, available at an additional charge. Other conditions may apply Silversea's Terms & Conditions for more details. CST# 1005871-40. Silversea ship's registry: Bahamas. Please call MillenniuM Travel for more details.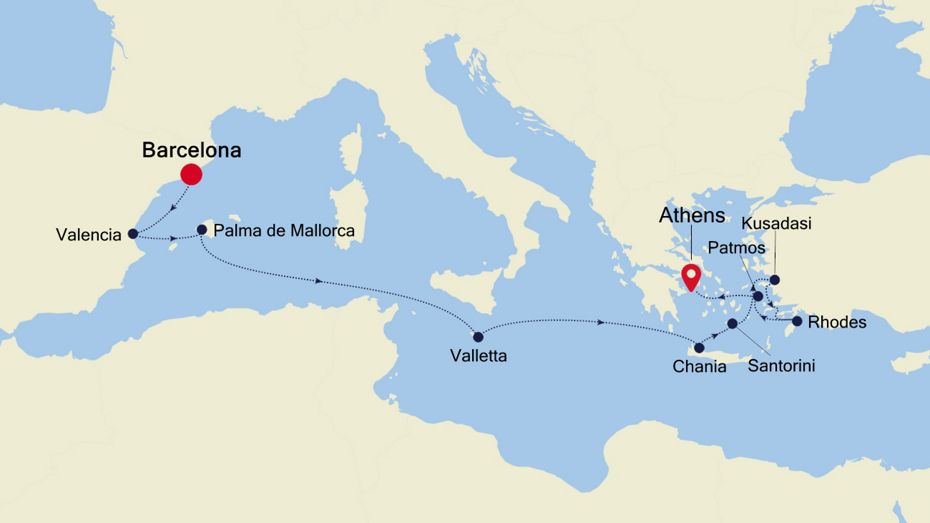 The infinite variety of street life, the nooks and crannies of the medieval Barri Gòtic, the ceramic tile and stained glass of Art Nouveau facades, the art and music, the throb of street life, the food (ah, the food!)—one way or another, Barcelona will find a way to get your full attention. The capital of Catalonia is a banquet for the senses, with its beguiling mix of ancient and modern architecture, tempting cafés and markets, and sun-drenched Mediterranean beaches. A stroll along La Rambla and through waterfront Barceloneta, as well as a tour of Gaudí's majestic Sagrada Famíliaand his other unique creations, are part of a visit to Spain's second-largest city. Modern art museums and chic shops call for attention, too. Barcelona's vibe stays lively well into the night, when you can linger over regional wine and cuisine at buzzing tapas bars. 
Since being designated a European Capital of Culture for 2013, with an estimated €660 million of funding in the bargain, Marseille has been in the throes of an extraordinary transformation, with no fewer than five major new arts centers, a beautifully refurbished port, revitalized neighborhoods, and a slew of new shops and restaurants. Once the underdog, this time-burnished city is now welcoming an influx of weekend tourists who have colonized entire neighborhoods and transformed them into elegant pieds-à-terre (or should we say, mer). The second-largest city in France, Marseille is one of Europe's most vibrant destinations. Feisty and fond of broad gestures, it is also as complicated and as cosmopolitan now as it was when a band of Phoenician Greeks first sailed into the harbor that is today's Vieux Port in 600 BC.

At first glance, it really doesn't look all that impressive. There's a pretty port with cafés charging €5 for a coffee and a picturesque old town in sugared-almond hues, but there are many prettier in the hills nearby. There are sandy beaches, rare enough on the Riviera, and old-fashioned squares with plane trees and pétanque players, but these are a dime a dozen throughout Provence. So what made St-Tropez an internationally known locale? Two words: Brigitte Bardot. When this pulpeuse (voluptuous) teenager showed up in St-Tropez on the arm of Roger Vadim in 1956 to film And God Created Woman, the heads of the world snapped around.

Livorno, Tuscany has an interesting history. In the early Middle Ages it alternately belonged to Pisa and Genoa. In 1421 Florence, seeking access to the sea, bought it. Cosimo I (1519–74) started construction of the harbor in 1571, putting Livorno on the map. After Ferdinando I de' Medici (1549–1609) proclaimed Livorno a free city, it became a haven for people suffering from religious persecution; Roman Catholics from England and Jews and Moors from Spain and Portugal, among others, settled here. The Quattro Mori (Four Moors), also known as the Monument to Ferdinando I, commemorates this. (The statue of Ferdinando I dates from 1595, the bronze Moors by Pietro Tacca from the 1620s.) In the following centuries, and particularly in the 18th, Livorno boomed as a port.Its prominence continued up to World War II, when it was heavily bombed. MillenniuM Travel launches its WIne visits to Bolgheri from this port.
All roads lead to Rome, and with good reason – this city is one of the world's most thrilling, offering unmatched history along every street. An evocative, inspiring and utterly artistic capital of unrivalled cultural impact, Rome is a city of back-to-back landmarks, which will take you on an exhilarating journey through the ages. This may be one of the world's oldest cities, but it's well and truly lived in. The ruins are punctuated with murmuring cafes, and the outdoor seating of restaurants sprawls out across piazzas, enticing you to sample tangles of creamy pasta and crispy pizzas. Rome's incredible Roman Forum is littered with the ruins of its ancient administrations, which have stood firm for 2,000 years, since the times when the area was the centre of the Western world. Few sites are more simultaneously beautiful and haunting than that of the storied Colosseum, which looms deep into Rome's rich blue sky.
Sorrento may have become a jumping-off point for visitors to Pompeii, Capri, and Amalfi, but you can find countless reasons to love it for itself. The Sorrentine people are fair-minded and hardworking, bubbling with life and warmth. The tuff cliff on which the town rests is spread over the bay, absorbing sunlight, while orange and lemon trees waft their perfume in spring. Winding along a cliff above a small beach and two harbors, the town is split in two by a narrow ravine formed by a former mountain stream. To the east, dozens of hotels line busy Via Correale along the cliff—many have "grand" included in their names, and some indeed still are.  To the west, however, is the historic sector, which still enchants. It's a relatively flat area, with winding, stone-paved lanes bordered by balconied buildings, some joined by medieval stone arches. The central piazza is named after the poet Torquato Tasso, born here in 1544.
The medieval cliff-hanging town of Taormina's natural beauty is legendary. The view of the sea and Mt. Etna from its jagged cactus-covered cliffs is as close to perfection as a panorama can get—especially on clear days when the snowcapped volcano's white puffs of smoke rise against the blue sky. Writers have extolled Taormina's beauty almost since it was founded in the 6th century BC by Greeks from nearby Naxos; Goethe and D. H. Lawrence were among its well-known enthusiasts. The town's boutique-lined main streets enchant, but the many hiking paths that wind through the beautiful hills surrounding Taormina promise a timeless alternative. A trip up to stunning Castelmola (afoot or by car) should also be on your itinerary.
Life continues in Brindisi as if the 21st century hadn't arrived. Visually, the landscape is as stunning as one would expect in southern Europe. Villages set on sunlit hilltops rise like islands above a rolling landscape of olive groves & vineyards. The coastline is a striking mixture of ruggedly beautiful cliffs and grottoes interspersed with a scattering of long, sandy beaches. Together with the wealth of historical artefacts and spectacular landscapes, Brindisi is one of Italy's best kept secrets. Naturally, the cuisine is rich with its pickings from both land and sea and visitors can expect the best pasta, Caprese salad, local lemon loaf and spaghetti alle vongole they have ever had!
Bathing in the Dalmatian Coast's generous sunshine, and overlooking sparkling, island-studded waters, Split is a city of romantic beauty, built around an extraordinary historical heart. The setting may be spectacular, but it's the Diocletian's Palace – a Roman remain of incredible scale and detail that is truly bewitching. While immensely historic, Split hasn't been afraid to move with the times, and the stone walls encasing the streets are alive with buzzy bars and quiet nooks, where bottles of red wine are uncorked and delicious meals devoured. With a natural backdrop of dramatic limestone mountains, and Croatia's trademark scenic wonders all around, Split is a true heavyweight of the Adriatic. To enter Split's Diocletian's Palace is to step into a beautiful time warp. Head first to the Cathedral of Saint Domnius, where a hollow bell tower rockets up to the sky. 
Venice is a city unlike any other, no matter how often you've seen it in photos and films, the real thing is more dreamlike than you could imagine. With canals where streets should be, water shimmers everywhere. The fabulous palaces and churches reflect centuries of history in what was a wealthy trading center between Europe and the Orient. Getting lost in the narrow alleyways is a quintessential part of exploring Venice to find where locals congregate for an espresso or  Aperol Spritz.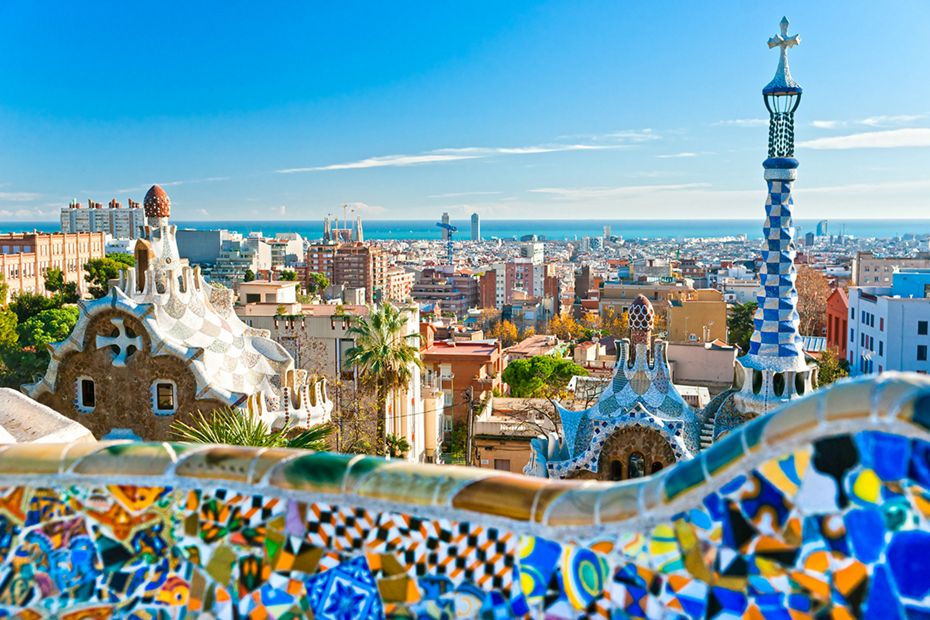 MmMmTravel can help you with more than just your cruise. We are here to assist you with all of your vacation plans including pre & post cruise hotels, transfers, tours and more to ensure you truly experience a "Taste of Life".  You can search through our luxury partnered hotel options using the links below.  If you need any assistance or have any questions regarding your pre and post cruise travel plans, please don't hesitate to contact us at (831) 659-0151 or Cruises@MmMmTravel.com. 
Ted Henry, Winemaker at Clos Du Val 
Great wines embody the character and complexity of the vineyards they come from. They also reflect the artistry and experience of the people who make them. As only the fourth winemaker in the four-decade history of Clos Du Val, gifted winemaker Ted Henry brings 15 years of experience making impeccably balanced, estate-grown wines to Clos Du Val, with an emphasis on Bordeaux varieties. Mentored by such luminaries as famed wine sensory chemist Dr. Ann Noble and renowned winemaker Dimitri Tchelistcheff, Ted is guiding a vibrant and vineyard-driven stylistic shift at Clos Du Val towards greater ripeness, lovely mid-palate depth and ideal tannin integration.
About Clos Du Val
John and Henrietta Goelet founded Clos Du Val in 1972.  A descendant of Bordeaux's famed wine merchant, Barton & Guestier, John had a vision of producing Cabernet Sauvignon that would rival the world's best.  French trained winemaker Bernard Portet was selected to head the search for the perfect property from which to produce these wines.  In 1972, two years and five continents later, a parcel in what would become the Stags Leap District in the Napa Valley was chosen to fulfill this lofty dream.  Our inaugural wine, the 1972 Clos Du Val Cabernet Sauvignon, was part of the group that topped French wines in the legendary 1976 Judgment of Paris blind tasting. Ten years later, our Cabernet Sauvignon took first place in the Judgment of Paris rematch.
While we are still incredibly focused on the growing and production of the world's finest wines, history has taught us that the value of what we do is in the connections that wine allows us to create. These connections, between our customers, our vineyards, our wines, our people and our history create a richness of story and purpose that informs and defines the Clos Du Val experience.
Award winning Silver Shadow has all the hallmarks of extreme luxury at sea. With some of the largest suites at sea, and a guest to staff ratio of almost 1 to 1, Silversea prides itself on their unswerving dedication to their guests. Silversea's Silver Shadow captures the essence of Silversea Cruises, with spacious suites, an intimate number of guests (only 388), superior service – paired with a lively sophisticated atmosphere and enhanced amenities.
Headquartered in Monte Carlo,  Silversea's small luxury ships are designed for those who delight in the thrill of discovery while indulging mind and body in the most lavish surroundings imaginable. All accommodations are spacious, ocean-view suites and most  include butler service and private verandas. Silversea voyages and cruise expeditions sail to over 800 destinations on all seven continents, more than any other cruise line. Our intimate, ultra-luxury ships can sail up narrow waterways into the heart of a city, or tie up right at the pier while others must anchor off shore.   Enjoy the convenience, ease and comfort of an  all-inclusive cruise fare that includes almost all of your discretionary onboard expenses.
Intimate Boutique Ships: Our 9 small luxury ships can show you the world in a far more personal, meaningful way. They can glide into small, secluded harbors or transport you on an expedition to some of the most remote regions of the globe.  In the evening. return to gracious hospitality reflecting our Italian heritage and cherish the relaxed, friendly camaraderie  among guests in the lounges and open bars where faces quickly become familiar and conversation strikes a common chord.
Polished to Perfection: Silversea is passionate about service and profoundly committed to maintaining the highest standards. Service is richly personalized, genuine and caring, every wish, every need is discretely anticipated. With the experienced, highly trained personnel of a top luxury cruise line and a staff to guest ratio of nearly one to one, service excellence is guaranteed aboard Silversea ships.
Global Flavors for Worldly Travelers: Renowned for culinary excellence Silversea's luxury cruises offer a choice of open-seating dining options throughout the fleet, as well as several specialty venues aboard all non-expedition ships.   Silver Spirit has six restaurants to choose from; rather remarkable for a ship hosting only 540 guests.  Changing daily menus present a wide range of offerings including Continental, vegetarian and healthy selections, as well as regional specialties unique to the destination.
Your Suite is Your Sanctuary: Silversea offers one of the highest space-per-guest ratios of any luxury cruise accommodations. All of our suites feature ocean views, and many, a private teak veranda. That's why every Silversea suite is indulgently spacious, and beautifully furnished. Freshen up in your Italian marble bathroom with a choice of luxury amenities to suit your personal taste.
To make a reservation please contact us directly at 831.659.0151 or email us at Cruises@MmMmTravel.com. For additional information about this enchanting voyage, please fill out the form below and we will respond to your request within 1 business day via email. Please remember that our response to your query may accidentally be directed to your junk mail folder.