Join Eileen Crane, Founding Winemaker & CEO of Domaine Carneros on an intimate voyage along the stunning Adriatic Sea via Crystal Cruises super-yacht. This sojourn along the stunning Dalmatian Coast is a breathtaking experience where majestic mountains meet crystalline sea and archaeological treasures abound. Bask in treasures of the Dalmatian Coast from UNESCO sites in Sibenik and Trogir to the Venetian flair of Vis and Hvar & more. The beauty of these destinations will be well matched by wonderful company and stellar Domaine Carneros wines.  Crystal Esprit hosts no more than 62 privileged guests, though our Domaine Carneros group will be smaller still.  Due to the intimate size of the yacht, early booking is necessary to confirm your space. To participate in all Domaine Carneros club events, booking through MillenniuM Travel is essential. Anyone making their reservation elsewhere (including directly with Crystal) will not be included in all Domaine Carneros events. 
Why Crystal Cruises by MillenniuM Travel?
Exclusive events hosted by Eileen Crane, Founding Winemaker & CEO of Domaine Carneros include receptions, wine dinners, wine tastings and more.
MillenniuM Travel  Service: A dedicated team of professionals with  over 50 years of experience working together to plan your perfect vacation.
Crystal Cruises' all-inclusive value provides:
Pre-paid gratuities throughout for housekeeping, bar and dining staff.
Open bar with complimentary fine wines, champagne, premium spirits and non-alcoholic beverages including bottled water, specialty coffees, tea, soft drinks and fresh juices.
All meals with a diversity of dining venues including The Yacht Club Restaurant, The Terrace and Patio Café, The Grill and The Pantry.
Complimentary Shore Excursions ashore, featuring both cultural and adventurous activities, depending on the port. Bicycles for personal excursions in select ports.
Destination immersion and lectures about each port / area visited.
Cove Lounge available for viewing movies, sporting events and more.
Nightly entertainment in Cove Lounge with piano player/singer.
Gym with state-of-the-art fitness equipment.
Pool and Jacuzzi
Unlimited WiFi/Internet availability
Personal butler service 
2020 Date
Ports & Winery Events
Arrive
Depart
May 17, Sun
VENICE, ITALY

Embark pm

7pm

Domaine Carneros Sparkling Welcome Reception & Wine Dinner *

May 18, Mon
ROVINJ, CROATIA

8am

10pm

May 19, Tue
SIBENIK, CROATIA

1pm

10pm

Domaine Carneros Wine Tasting followed by casual group lunch *

May 20, Wed
TROGIR, CROATIA  

8am

10pm

May 21, Thu
VIS, CROATIA

8am

7pm

Domaine Carneros Wine Paired Dinner *

May 22, Fri
HVAR, CROATIA   

8am

11pm

May 23, Sat
KORCULA, CROATIA   

8am

10pm

Domaine Carneros Farewell Reception *

May 24, Sun
DUBROVNIK, CROATIA

Disembark AM –

Or extend your stay in Croatia!
*Itinerary, events, times & locations are subject  to final confirmation once aboard ship. Invitations will be delivered the evening prior to event to MillenniuM Travel  guests and a Guest Itinerary will be mailed with guests Final Cruise Documents. 
Your Cruise-Only Yacht Fare includes Michelin inspired dining, all beverages including fine wines, champagne, premium spirits and all non-alcoholic beverages such as bottled water, soft drinks and specialty coffees; gratuities for housekeeping, spa, dining and bar staff; butler service; choice of complimentary shore-excursions available in every port and much more!f
Suite
MillenniuM Travel Fares*
Past Guest Savings
S4 – Yacht Suite
Deck 2 Fwd: 223 sq. ft
 Waitlist
 tba
S3 – Yacht Suite
Deck 2 Aft: 280 sq. ft
Waitlist
 tba
S2 – Yacht Suite
Deck 2: 280 sq. ft
 $6,699
 $165
S1 – Yacht Suite
Deck 3: 280 sq. ft
 $7,099
 $175
Owner's Suite
Deck 2: 515 sq. ft
Waitlist
 tba
*Guests wishing to participate in all Domaine Carneros events aboard must book through MillenniuM Travel. Guests booking elsewhere, including directly with Crystal  will be not be included in all Domaine Carneros events. MillenniuM Travel fares are per person & based on double occupancy in US Dollars. Fares will increase as the ship fills. Pricing shown does not promise category availability at time of booking. Please note pricing  is Crystal's lowest fare but include a $100 per person service fee to offset the costs associated with safely shipping substantial amounts of wine across the globe. A 25% deposit secures you the best available rate & location. Your deposit is refundable less a $500 administrative fee if canceled 121 days prior to sailing. Pricing does not include airfare, recommended travel insurance or taxes, fees and port charges of $315 per person. Early Full Payment saving is based on the fare after all other discounts are applied. Optional Personal Select Air Program is available to purchase for full-fare, full-cruise guests whose travel originates from a U.S. or Canadian airport and includes all government taxes and fees. Note: Early Full Payment savings do not apply to Personal Select Air. Solo Traveler fares are available upon request. Crystal Society Savings are per person based on double occupancy for past guests.  Optional submersible and complimentary Marina equipment use is based on destinations' local rules and regulations and at the discretion of the Captain due to weather and sea conditions. All offers may not be combinable with other promotions, apply to first two full-fare guests in stateroom or suite, are capacity controlled, subject to availability and maybe withdrawn or changed at any time without notice. For complete Cruise Fare and Promotional Information and General Ticket Terms and Conditions, click here. Crystal Cruises, LLC reserves to the right to correct errors or omissions and change any and all fares, fees, promotions and programs at any time without notice. Domaine Carneros is not an agent for Crystal and does not make reservations directly or indirectly through  MillenniuM Travel. Fares shown does not guarantee availability. CST# 1005871-40.
Venice rests three miles off the coast of Italy and is considered one of the world's most enchanting cities. It comprises more than 100 separate islands. Laced together by a string of 400 intricate bridges, Venice is legendary for its labyrinthine network of canals. A whimsical stroll through the city can lead one to a hidden world of ornately decorated piazzas and shops. As you explore colorful marketplaces and busy town squares, marvel at a priceless legacy of Baroque architecture. Admire the richness of St. Mark's Basilica and the lavishness of the Palazzo Ducale. Getting lost in Venice can be a truly delightful experience. The place of dreams, this romantic city will live long in your memory. 
Wander into the vibrant city of Rovinj, a colorful port city with a distinct mixture of Greek, Austrian and Slavic culture. Venture through the city's striking buildings, followed by a traditional meal at one of the countless piazza cafés.  A tangle of cobbled streets leads to the ancient hilltop church of St. Euphemia, whose towering steeple dominates the skyline. South of the old town is Lone Bay, one of the area's pebble beaches. 
Rising up in layers from the harbor, Šibenik was founded by Croats – not the Romans – giving the city an interesting regional story and a collection of remarkable architecture, including the Cathedral of St. James, built completely in stone between 1431 and 1536 and declared a UNESCO World Heritage Site in 2000. The city's Mediterranean climate and volleyed possession among Venice, Byzantium, Hungary and Bosnia give it a sun-glow warmth and distinct heritage.
Fall in love with the charming Croatian town of Trogir where you can stroll through well-preserved medieval architecture, dine with stunning waterfront views or sail through the turquoise waters of the mountainous coast. Trogir was designated a UNESCO World Heritage site in 1997 and is home to a number of fascinating historic sights, the best of which is the Cathedral of St Lawrence.
The tiny isle of Vis has mostly escaped modern development, making it an appealing place to find a bit of Mediterranean authenticity – for Hollywood movies, too. Fishing and wine are longstanding traditions, and a rich history can be seen in the island's architecture, humble with a Venetian flair. For nature lovers, there are pretty beaches and blue Adriatic. 
This small island located in the center of the Mediterranean is a nature-lover's delight. The arrival of Croatians to Hvar in the Middle Ages turned this temperate island into the center of Croatian arts and literature. Today, Hvar offers stretches of beaches that melt into the azure waters of the Mediterranean, its limestone towns sparkling amid the fertile green hills, rocky terrain, and the surrounding sea of clear cobalt blue. The island's climate is unmatched, and beauty, unforgettable.
Long stretches of beaches, rocky mountains within reach of the sea, untouched nature and unique city monuments make up beautiful Croatia, and the town of Korcula is the historical, cultural and political center of the island. Considered the birthplace of Marco Polo, Kor?ula's history and tradition are apparent when you walk along the paved streets and squares of this lovely town. Visit cultural and historical monuments such as the Treasury of the Abbey, the City Museum and the Museum of Icons.
There were settlements along the Dalmatian Coast before recorded time. The region eventually became part of the powerful Kingdom of Croatia. Medieval Dubrovnik, formerly the Republic of Ragusa, was one of several walled cities established in the 7th century to guard the coastal approaches. Its fortification was completed in the 13th century and has remained relatively unchanged. The city walls are in excellent condition and today prevent invasion by automobiles. Within the walls, the lovely sleek lines of Venetian-style buildings complement a wealth of ancient stone architecture. Nearby islands feature beautiful beaches & ancient ruins.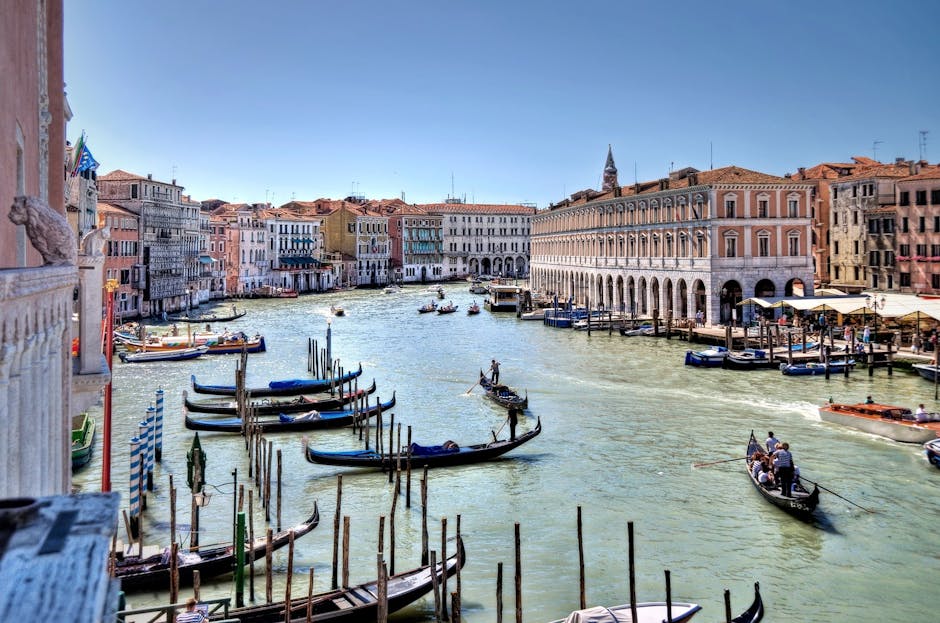 MillenniuM Travel can help you with more than just your cruise. We are here to assist you with all of your vacation plans including pre & post cruise hotels, transfers, tours and more to ensure you truly experience a "Taste of Life".  You can search through our luxury partnered hotel options using the  links below. If you need any assistance or have any questions regarding your pre and post cruise travel plans, please don't hesitate to contact us at (831) 659-0151 or Cruises@MmMmTravel.com. 
Meet Crystal Esprit—Designed for just 62 discerning individuals who seek privileged access to some of the world's most beautiful maritime destinations.  While the ultimate luxury lies in the yacht's relaxed, unregimented pace, the Crystal yachting lifestyle is enhanced with an unrivaled level of amenities and services that only the World's Most Awarded Luxury Cruise Line™ can deliver – in bold, exhilarating fashion. View & explore Crystal Esprit here.  
In addition to our Taste of Life amenities, Crystal's all-inclusive value provides:
Fine Dining
The Yacht Club Restaurant serves contemporary and classic specialties as well as innovative tasting menus created by Crystal's award-winning chefs, all using the finest and freshest local ingredients available; serving breakfast, lunch and dinner. (indoor)
The Terrace and Patio Café offers freshly prepared and, where possible, regionally inspired presentations of small plates, creative salads, gourmet charcuterie, cheeses and pastries; serving breakfast and lunch. (indoor/outdoor)
The Grill features a menu of burgers, wraps and, location permitting, "global street food" served tapas-style to reflect the destinations visited.
The Pantry is the "go-to" self-service bistro and wine bar open 24 hours a day with a curated selection of coffees, vintage wines, light snacks and freshly baked pastries; the perfect indulgence to satisfy your craving day or night. (indoor)
Complimentary select fine wines, champagne and premium spirits throughout the yacht
Open-bar service throughout the yacht
Gratuities for all shipboard staff throughout the yacht
Non-alcoholic beverages including bottled water, specialty coffee drinks, soft drinks, fresh juices and Afternoon Tea service
Welcome champagne
24-hour room service
Enrichment & Entertainment
Destination immersion and lectures about each port / area visited.
Cove Lounge available for viewing movies, sporting events and more
Nightly entertainment in Cove Lounge with piano player/singer
A dedicated fitness and activities director to assist you choose the right excursions and physical fitness activities
Crystal Adventures ashore, featuring both cultural and soft/extreme adventures, depending on the port
Special activities led by specialists, such as yoga, meditation, photography, even drone flying
Fitness
Gym with state-of-the-art Technogym ™ fitness equipment including treadmill, stationary bicycle, elliptical and Kinesis machines, as well as free weights
Mats available for outdoor stretch, yoga, mat Pilates
Pool and Jacuzzi
Bicycles for personal excursions ashore
Top-quality gear and equipment, professional instruction and guidance, and the chance to try something for the first time, or … to pursue a familiar activity important even during your holiday
Suite Services & Amenities
Personal butler service with gratuities included
Unpacking and packing upon request
Pressing and shoe shine
Stocked bar
In-stateroom satellite TV and movie choices
Twice-daily housekeeping with nightly turndown service
Complimentary soft drinks and bottled water as well as complimentary select beer, wine and spirits upon request
ETRO Bathrobes and Slippers, 100% Egyptian cotton linens, and a menu of pillow options
Self-service launderettes
In-suite iPads for entertainment, daily news, shipboard information etc.
Unlimited WiFi/Internet availability
General Yacht Specifications

Total berths: 62
Including third berths: 75
Total guest suites: 31
Owner's Suite (1) 515 square feet / 47.8 square meter
Yacht Suite (28) 280 square feet  / 26.0 square meter
Yacht Suite (2) 223 square feet / 20.7 square meter
Total crew: 91
Guest space ratio: 53.9
Guest to Crew ratio: 1.47
Three meter draft
Eileen, Domaine Carneros'
founding winemaker and president is equally at home in the world of food and fine dining. Raised with a keen appreciation for fine wines and haute cuisine, Eileen originally prepared for a culinary career, earning a master's degree in nutrition followed by professional training at the prestigious Culinary Institute of America.
After two years of teaching nutrition at the University of Connecticut, Eileen made the decision to turn her passion for wine into a profession, headed west, and enrolled in the U.C. Davis Enology and Viticulture program. Upon completion of her studies, she was hired by Domaine Chandon, where she progressed to the position of assistant winemaker.
The next move for the young winemaker involved a task that most lifelong veterans of the industry never undertake–building a winery. Hired as winemaker and vice president of Gloria Ferrer Champagne Caves, she was entrusted with the dual responsibilities of overseeing the design and construction of the facility in addition to developing the line of sparkling wines.
It turned out to be an experience that served her well. Selected personally by Claude Taittinger for the position of President/Winemaker of Domaine Carneros, dedicated to producing world-class sparkling wines made in the French tradition from famed Carneros region grapes, Eileen oversaw the planning and development of the beautiful Carneros landmark chateau, vineyards and winemaking facility. In 2003, Eileen directed the planning and construction of Domaine Carneros' second winemaking facility, dedicated exclusively to the production of Pinot Noir wines.
It is understandable that Taittinger and Eileen Crane have joined forces as they share a common winemaking style. The elegant, delicate, yet intense style for which Taittinger is well respected is what Eileen strives for. No less surprising is the fact that the joint venture is located in Carneros. Carneros and Eileen Crane go together, as do Carneros and sparkling wine.
Carneros is famous for production of chardonnay and pinot noir grapes, two key ingredients of a premium sparkling wine. An area blessed with a long, cool growing season, Carneros produces grapes which are particularly fine for sparkling wine as they have greater fruit maturity and produce wines with superb balance and a long finish.
In 1992 Domaine Carneros started producing small quantities of fine Estate Pinot Noir. The wines are appreciated for their great depth, balance and long silky finish. In 2003, Domaine Carneros completed a dedicated Pinot Noir Facility that incorporated the largest solar collection system on any winery in the world.
Eileen Crane is one of a handful of women who are now in the forefront of the wine industry in California. Recently recognized as one of the 75 Most Influential Women in Business by the San Francisco Business Times, Eileen is actively involved in numerous wine and civic organizations and is a past president of both the Carneros Quality Alliance and the California Classic Methods/Classic Varieties Society (CM/CV) and currently Chairs the Board of Napa Valley Hospice.
To make a reservation please contact us directly at 831.659.0151 or email us at Cruises@MmMmTravel.com. For additional information about this enchanting voyage, please fill out the form below and we will respond to your request within 1 business day via email. Please remember that the email response to your query may accidentally be directed to your junk mail folder.