Join Rich & Leslie Frank, of Frank Family Vineyards aboard the brand new Seabourn Ovation sailing to Singapore, Thailand, Cambodia, Vietnam & China. Explore the timeless capitals, natural splendors, and colorful villages of Southeast Asia's friendliest nations. In Asia, as elsewhere, Seabourn ensures that you travel not only very far, but also very well. Staggeringly rich history, lovely ancient cities, exotic cuisine and delightful wines all make this cruise itinerary exceedingly special. Between daytime adventures  and luxurious evenings relaxing onboard you will participate in private receptions, wine-paired dinners and events hosted by Rich and Leslie Frank, of Frank Family Vineyards. Guests wishing to participate in all Frank Family Vineyards events must book through MillenniuM Travel, anyone making their reservation elsewhere (including directly with Seabourn) will not be included in Frank Family Vineyards events.
Why Seabourn Cruises by MillenniuM Travel?
Exclusive events hosted onboard by Rich and Leslie Frank, of Frank Family Vineyards include private receptions, wine tastings, story telling, and wine paired dinners, with favorite vintages selected with special attention to you, our guest.
MillenniuM Travel Service: A dedicated team of professionals with  over 50 years of experience working together to plan your perfect vacation. We offer more than just the cruise reservation at the lowest prices, we also arrange air flights, hotel pre and post extensions, travel insurance and more.  MillenniuM has negotiated group discounted prices with from $500 to $1000 per person lower than Seabourn's published fares.
Compliments of Seabourn:
In-suite bar and refrigerator stocked with your preferences
Complimentary select fine wines, Champagne, cocktails and open bars throughout the ship
All dining venues are complimentary to you including Chef Thomas Keller Grill
Gratuities are neither required nor expected
Cruising on Seabourn includes dozens of Seabourn Signature Delights:   
Seabourn Ovation is an intimate new ship, inaugurated May, 2018, offering only 300 suites aboard
All-suite, all-veranda and all-inclusive accommodations
Choice of three dining venues: – The Main Restaurant – The Grill by Thomas Keller – The Colonnade!
Personalized service with nearly one staff member per guest
Casual, elegant indoor/outdoor dining venues
Evening Under the Stars® features sumptuous barbecue dinners or gala parties with live music and dancing on deck
Seabourn Destinations complimentary planning service for custom experiences ashore
Pure Pampering bath drawn by your personal suite stewardess
Complimentary Massage Moments® on deck
Movies Under the Stars® with fresh popcorn
Seabourn's Personal Shopper
Shopping with the Chef at select local markets
Vintage Seabourn premium wine package
Seabourn to a Tea collection of rare estate teas
Personal Valet® luggage shipping service
Your Frank Family Vineyards Cruise Itinerary
DATE
PORT
ARRIVE / DEPART

Sa, Jan 18

SINGAPORE, SINGAPORE

Embark / 11PM

7p: Frank Family Vineyards Welcome Reception & Wine Dinner in Main Restaurant *

Su, Jan 19

DAY AT SEA

11a: Frank Family Members Private Wine Tasting followed by casual lunch*

M, Jan 20

DAY AT SEA

11a: Frank Family Vineyards Wine Tasting open to all guests aboard *

Tu, Jan 21

LAEM CHABANG, THAILAND

8AM / 6PM

W, Jan 22

KO KOOD, THAILAND

8AM / 5PM

8p: Frank Family Vineyards Gala Wine Dinner in Thomas Keller Grill for first 30 guests *

Th, Jan 23

SIHANOUKVILLE, CAMBODIA

7AM / 8PM

F, Jan 24

DAY AT SEA

8p: Frank Family Vineyards Gala Wine Dinner in Thomas Keller Grill for next 30 guests *

Sa, Jan 25

HO CHI MINH CITY, VIETNAM

9AM / Overnight

Su, Jan 26

HO CHI MINH CITY, VIETNAM

       / 4PM

M, Jan 27

DAY AT SEA
8p: Frank Family Wine Dinner in Colonnade *

Tu, Jan 28

DA NANG, VIETNAM

8AM / 9PM

W, Jan 29

DAY AT SEA

Th, Jan 30

HALONG BAY, VIETNAM

7AM / 8PM

F, Jan 31

DAY AT SEA

7p: Frank Family Farewell Reception & Wine Dinner

Sa, Feb 1

HONG KONG, CHINA

7AM / Disembark
*Itinerary, events, times, and locations are subject to final confirmation once aboard ship.  Invitations to all Frank Family Vineyards exclusive events will be delivered the evening prior to your suite  and a Guest Itinerary will be mailed with MmMmTravel guests cruise documents.
Cruise Pricing & Exclusive Offers
Past Guest Savings: Frank Family Vineyards past guests receive a $300 per person savings!
Ship Board Credit: Guests staying in the Owners, Signature, Winter Garden or Grand Winter Garden suites receive a $500 per suite ship board credit!
Wifi Package: MmMmTravel guests in Veranda Suites (V1-V6) receive 300 minutes per person of complimentary wi-fi. Guests in Penthouse Suites & above receive complimentary unlimited wi-fi.
The Seabourn OVATION is an all suite & all Veranda ship. All suites feature a full-length window and glass door to private furnished veranda, comfortable living area, queen-size bed or two twin beds, dining table for two, walk-in closet, interactive flat-screen television with music and movies, fully stocked bar and refrigerator, makeup vanity, spacious bathroom with shower.
Please Note: This group is currently at capacity. We are only accepting wait-listed reservations at this time.
Suite Category
MillenniuM
Group Fare*
FFV Past
Guest Fare*
Grand Wintergarden  (GR) 1,536′. Midship Deck 8
$36,799
$36,499
Wintergarden  (WG) 1,186′. Midship Deck 8
$29,299
$28,999
Signature Suite (SS) 1,937'.  Deck 8
Waitlist
Waitlist
Owners Suite (OW) 730'. Decks 7, 8, 9, 10
$22,299
$21,999
Penthouse Spa Suite (PS) 900'.  Deck 11
$20,299
$19,999
Penthouse Suite (PH) 545'. Decks 10, 11
$18,299
$17,999
Veranda Suite (V6) 320'. Midship Decks 8, 9, 10, 11
$7,499
$7,199
Veranda Suite (V5) 320'. Midship Decks 6, 7
$6,899
$6,599
Veranda Suite (V4) 320'. Fwd decks 8, 9
$6,299
$5,999
Veranda Suite (V3) 320'. Fwd decks 6, 7
$7,499
$7,199
Veranda Suite (V2) 320'. Deck 5
$6,899
$6,599
Veranda Suite (V1) 320'.

Fwd Decks 7,9

$6,299
$5,999
*MillenniuM Travel Group Fares are per person based on double occupancy in US dollars. Prices do not include port & security fee of $270 per person. Solo traveler fares and triple rates available upon request. Fares will increase as ship fills.  Fares shown does not guarantee availability. Please note pricing  is Seabourn's lowest fare but include a $300 per person service fee to new guests to offset the costs associated with safely shipping substantial amounts of wine across the globe. Past guests of Frank Family Vineyards cruises with MillenniuM Travel receive a $300 per person exclusive savings. A 25% deposit secures you the best available pricing and suite location and is refundable in full until September 15, 2019. Airfare, shore excursions and pre/post programs are not included in your cruise fare. Additional restrictions may apply. It is essential to book reservation through MillenniuM Travel (MmMmTravel!) to ensure invitations to complimentary private receptions and wine dinners. Reservations made elsewhere, including directly with Seabourn will be excluded from all MillenniuM Travel events. Minimum number of guests required for Frank Family Vineyards to host. Frank Family Vineyards is not an agent for Seabourn and does not make reservations directly or indirectly directly or indirectly through MillenniuM. Fares shown do not guarantee availability. Other conditions may apply, see Seabourn's Terms & Conditions for more information. CST# 1005871-40. SEABOURNS ship's registry: Bahamas. Please call for more information.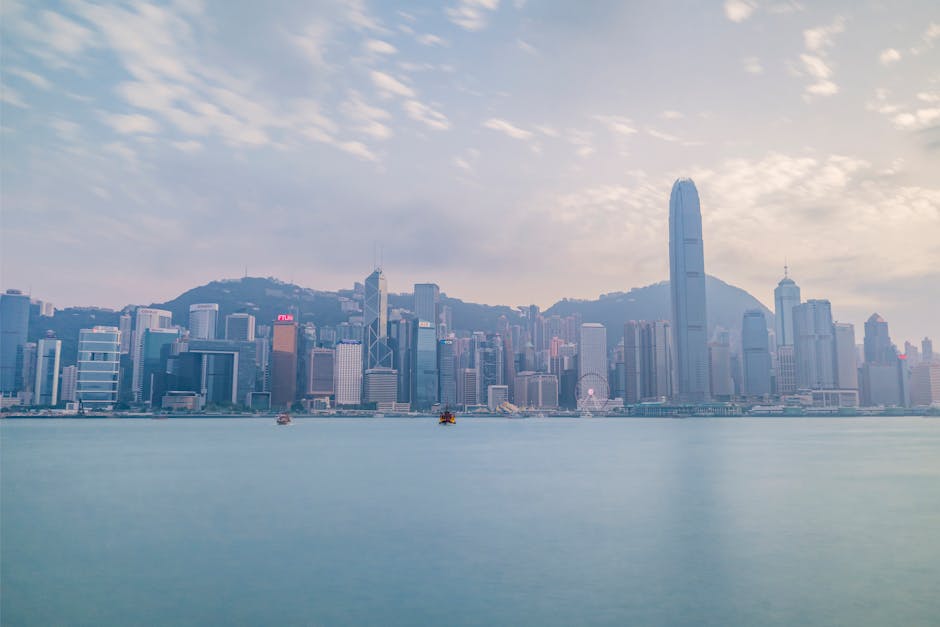 MmMmTravel can help you with more than just your cruise. We are here to assist you with all of your vacation plans including pre & post cruise hotels, transfers, tours and more to ensure you truly experience a "Taste of Life".  You can search through our luxury partnered hotel options using the  links below. If you need any assistance or have any questions regarding your pre and post cruise travel plans, please don't hesitate to contact us at (831) 659-0151 or Cruises@MmMmTravel.com. 
Singapore: Founded as a British trading colony in 1819, Singapore joined the Malaysian Federation in 1963. Two years later, it became an independent island-state, developing into one of the world's most prosperous countries. With ultra-modern skyscrapers combined with a medley of Chinese, Indian and Malay influences, Singapore is a dynamic city rich in contrast and color, exhibiting a harmonious blend of culture, cuisine, arts and architecture.
Laem Chabang (Bangkok), Thailand: Bangkok is a city of endless fascination. Spiked with countless high-rise buildings of concrete and glass, Bangkok is an exhilarating mix of chaos and refinement, of frenetic markets and hushed golden temples, early-morning alms-giving rituals and ultra hip designer boutiques. In the heart of the city is the Chao Phraya River, its vast network of canals (klongs) as important to local transportation as the intricate road system. There is a wealth of history and culture to be discovered here: palaces, temples, markets, and exquisite classical Thai dance performances.
Ko Kood, Thailand: Seabourn has discovered an unspoiled tropical island paradise on which to create our signature Caviar in the Surf beach barbecue party. Sugary white sand, swaying palms and limpid waters invite you enjoy watersports, and a sumptuous feast prepared by your peerless Seabourn culinary staff awaits you on this sublime slice of Southeast Asian heaven.
Sihanoukville, Cambodia: Sihanoukville, also known as Kampong Som, is located in southern Cambodia on the Gulf of Thailand, and is Cambodia's only international marine port. Its beaches are the most prominent natural feature of the city, spanning most of the surrounding coastline. Sihanoukville has several cultural sites, including Victory Monument built to symbolize friendship with Vietnam, and Independence Square, constructed in honor of independence and the Cambodians that lost their lives defending their country.
Ho Chi Minh City (Saigon), Vietnam: Ho Chi Minh City covers an area of more than 800 square miles, stretching westward from the South China Sea to the Cambodian border. Its land is overwhelmingly rural, dotted with villages and clusters of houses set amidst rice paddies. The downtown section of Ho Chi Minh City is still known as Saigon, and it is here the economic changes sweeping Vietnam and their social implications are most evident. The level of activity and energy of this city will amaze you, and make it clear that this country does not intend to stand still.
Da Nang (Hue), Vietnam: Da Nang, known as Tourane by the French, succeeded Hoi An as the most important port in central Vietnam during the 19th century. Today, Da Nang's distance from other power centers, its natural endowments, (the port and proximity to Laos and Thailand), and its high degree of provincial autonomy allows for considerable local initiative. Among the Da Nang area sites of interest to visitors are the Marble Mountains, China Beach, the ancient port town of Hoi An and the imperial city of Hue.
Halong Bay, Vietnam: Just off the coast of Vietnam, a myriad of karstic islands are clustered in this picturesque setting. Looming out of the sea, undercut by erosions into fantastic shapes, they reminded the Vietnamese of the looping back of a swimming dragon. Scattered among them, whole communities of fishing families live most of their lives on sampans, trading among themselves and periodically going into nearby towns such as Haiphong to sell their catch and buy supplies.
Hong Kong: Divided into four sections: Hong Kong Island, Kowloon, the New Territories, and the numerous outlying islands. One hundred sixty-four square miles of dense real estate dominate Hong Kong Island, including enormous skyscrapers with futuristic architecture, opulent hotels, residential compounds on Victoria Peak, and some of the oldest Chinese communities in the region. All these elements create one of the most exotic and exciting ports of call in the world; one that is universally loved by tourists and its own enterprising citizens.
Rich Frank, Owner of Frank Family Vineyards
It's no wonder that Rich Frank, one of Hollywood's most creative, vibrant and ingenious players, owns one of Napa Valley's most unique wineries. At Frank Family Vineyards, which he founded in 1992, Rich plays a starring role as vintner in managing the growing winery. From overseeing vineyard purchases to sales and marketing, hosting VIP groups at the winery and events throughout the country, Rich is anything but a gentleman farmer.
His love of wine, particularly Bordeaux and Italian wines, first stemmed from his extensive travel via his global career as the former President of Disney Studios.  He discovered the Napa Valley in the 1980s, and soon after purchased a home with vineyards in the heart of Rutherford. It is safe to say that this was the beginning of a beautiful fairytale that would lead to a happily-ever second career.
Rich's passion for the Napa Valley and Frank Family Vineyards underscores a wildly successful long-term career in Hollywood. He was Chairman of Walt Disney Television and Telecommunications and headed Disney's syndication arm Buena Vista. He was then President of Walt Disney Studios for nearly a decade and oversaw the development of The Disney Channel. Prior to his tenure at Disney, Rich was President of the Paramount Television Group, President of Chris Craft Television, one of the founders of the USA Network and also served on their board. Under Frank's leadership, television and movie properties such as "Cheers," "Taxi," "Family Ties," "Shogun," "Winds of War," "Entertainment Tonight," "Golden Girls," "Home Improvement," "Ellen," "Regis and Kathy Lee," "Dead Poet's Society," "Good Morning Vietnam," "Pretty Woman," "Father of the Bride," "Aladdin" and "The Lion King" achieved phenomenal success.
Rich was President of the Academy of Television Arts and Sciences for an unprecedented six years, a board member of the MPAA for eight years and is currently Vice Chairman and Executive Board Member of the American Film Institute. In 2011, he received an Honorary Doctorate degree from the American Film Institute (AFI), along with Helen Mirren and Spike Lee. He is a recipient of the Television Academy's Syd Cassyd Founders Award, only the eighth time the Academy bestowed this prestigious honor.
Rich continues to be involved in the world of entertainment, and is currently Executive Producing "Royal Pains," on the USA Network.
Never one to rest on his laurels, the former adman turned Hollywood film and TV exec stepped into his role as Napa Valley vintner with ease. Rich splits his time between Los Angeles and Napa with his wife, Leslie, an Emmy-award winning news journalist.
Leslie Frank, Co-Owner of Frank Family Vineyards

Leslie Miller Frank is an Emmy ­award winning broadcast journalist and a proprietor of Frank Family Vineyards.
While Leslie's natural curiosity and desire to see the world led her to a career in journalism, it was her interest in wine which prompted her first visit to the Napa Valley back in the 1990's.  It was in Napa where she met her husband Rich Frank, founder and owner of Frank Family Vineyards, and where they shared their first bottle of wine.  Now instead of reporting news, Leslie spends her time helping to build the quality Frank Family brand.
Born in Hamilton, Ontario, Leslie began her career in Canada before crossing the border to work in some of the largest television markets in the United States. She spent more than 25 years covering many major stories including the 9/11 attacks where she reported live from ground zero in New York City, as well as from the scene of the devastating aftermath of Hurricane Katrina, and inside the courtroom at the Michael Jackson trial. In addition, Leslie spent the last nine years of her TV news career reporting and anchoring at the number one rated station, KABC in Los Angeles, where she covered politics, crime, weather calamities, as well as interviewing some of the biggest stars in Hollywood on the red carpet.  Prior to Los Angeles, Leslie was the main anchor at KCPQ in Seattle, where she helped launch its 10 pm newscast, taking it to number one in its time slot and clinching an Emmy for Outstanding News Anchor.
Today, Leslie plays an active role in the marketing of Frank Family Vineyards. She travels extensively with Rich to promote their Napa Valley wines domestically and internationally. Leslie also coordinates Frank Family's charitable giving initiatives.
In 2013, Leslie proudly became a US citizen after living in the country for fifteen years. Leslie and Rich enjoy spending time at their home on Winston Hill in Rutherford along with their German Shepherd named Riley who can often be found greeting guests at the Frank Family Vineyards tasting room.
Frank Family Vineyards History
Take a trip back in time at the Frank Family Vineyards. First constructed as the Historic Larkmead Winery in 1884, the building was refinished with native sandstone from the nearby hills in 1906 and still stands tall today. The massive stone edifice is considered an archetype of California's wine country; it appears on the National Register of Historical Places and is listed as a Point of Historical Interest in the state of California. The family focuses their energies on making superb still wines. The winery produces Chardonnay, Zinfandel, Sangiovese, Pinot Noir, Petite Syrah and several distinctively different Cabernet Sauvignons. The highly regarded Reserve Cabernet Sauvignon, which is barrel aged for two and one-half years, is emerging as one of the most sought after wines in the valley and their Carneros Vineyards produced some of the finest Chardonnay and Pinot Noir available. The Sangiovese, a rising star, is created entirely from grapes grown on Rich's Winston Hill property, and the Zinfandel comes from the Pope & Chiles Valley. Once owned by wine legend Hans Kornell, the winery originally secured its reputation with sparkling wines. Five sparkling wines continue to be handcrafted today in the old building: Brut, Blanc de Blancs, Brut Rosé and occasionally the Rouge and Reserve. All of these are made in the traditional French method champenoise style.
Frank Family Vineyards Reserve wines are produced in small quantities and currently only sold at the winery and a handful of selected restaurants and wine shops. A visit to the winery is not complete without a story-filled tour or at least a walk through the historic building where the thick stone walls, high stacked barrels and rich bouquet of aging wines create the utmost winery ambience. The winery provides beautiful tasting rooms for its guests in the restored 70 year old Craftsman House. Just outside to the south of the building, visitors are welcome to sit under the giant 100 year old Elm trees, relax at the wooden picnic tables and enjoy the spectacular vineyard views.
About The Vineyards:
Winston Hill
Lewis Vineyard Rising nearly 500 feet above the valley floor in the prestigious Rutherford viticultural appellation, Winston Hill is located along the east side of the Napa Valley along the Vaca Mountain range. Winston Hill is located on owner Rich Frank's personal estate.
The soil consists of well-drained, volcanic deposits and sandstone. Due to its southwest exposure, Winston Hill has a high radiant value. Typical warm summer days give way to cool nights with soft mountain breezes. The vineyard has an average rainfall of 24-36 inches per year.
Approximately 20 acres of vines were planted on Winston Hill starting in1991. Cabernet Sauvignon is the primary variety, along with small amounts of Merlot, Cabernet Franc, and Sangiovese. Through site specific vineyard management, several clonal selections are matched with the appropriate rootstocks. Extensive hand labor balances the vine canopy and maintains the yields to produce rich and concentrated wines. Winston Hill produces its namesake wine and the flagship for Frank Family Vineyards along with being the foundation for our Rutherford Reserve and Napa Valley Sangiovese.
Lewis Vineyard
Located in the heart of Napa, Carneros near the shores of San Pablo Bay, Lewis Vineyards is 138 acres of gently rolling hills. The vineyard is named after Rich's oldest grandson, Lewis. The predominant maritime influence of the Pacific Ocean creates the cool temperature, fog and wind that make Carneros ideally suited for the growing of world class Chardonnay and Pinot Noir grapes. Lewis Vineyard consists primarily of shallow dense clay loam soils and receives only 20 inches of rainfall annually.
Overall the maritime influence and the restricting soils result in extremely low yields, producing grapes with strong character and balanced acidity. The practice of cool climate viticulture and the planting of small cluster Dijon clones contribute to an intensity that is unmatched in the Chardonnay and Reserve Pinot Noir of Lewis Vineyards.
S&J Vineyard
Adding to Frank Family's vineyard diversity are 75 acres planted to the S&J Vineyard, located east of the Vaca Mountain range in Napa's Capell Valley. The vineyard, purchased in 2000, is named for Darryl's kids, Stella and Jeremy, and is planted to mostly Cabernet Sauvignon, along with small quantities of Petite Sirah and Zinfandel. Meticulous soil and microclimate studies were executed before the development of this vineyard.
The soils are fertile, well-drained, clay loam-based, reminiscent of the Rutherford Bench. The cold nights balanced with warm days ensure the long, even ripening of Cabernet Sauvignon.
Introducing the new intimate Seabourn Ovation, the sister-ship to the already prestigious Seabourn Encore. Seabourn Ovation represents another welcome stage in the evolution of small-ship cruising, which Seabourn pioneered and has consistently expanded and enriched. The ship will deliver a wealth of new concepts, a fresh vision and a host of illuminating ideas to delight the world's most discerning travelers. Maintaining a high ratio of space per guest with only 600 guests in 300 suites aboard, Seabourn enables highly personalized service by close to one staff member for each guest on board. Each day onboard offers delicious dining options, world-class entertainment and enriching activities. View the deck plan here.
To make a reservation please contact us directly at (831) 659-0151. For additional information, please fill out the form below and we will respond to your request within 1 business day. Please remember that our response to your query may accidentally be directed to your junk mail folder.