The Danube River- Immerse yourself in the regal treasures of Vienna, witness the imposing beauty of Esztergom's Basilica and Melk's Abbey, relish an overnight in Budapest and explore Bratislava – rich in history with a modern vibe.  Along the way you will be pampered aboard the intimate 106 guest Crystal Ravel river yacht with included shore excursions, 6-star Michelin inspired dining, and more all paired to JUSTIN Vineyards events. Justin Baldwin will be selecting some of his favorite JUSTIN vintages to share with you aboard at a variety of dinners and tasting events. Guests wishing to participate in all JUSTIN Vineyards events must book through MmMmTravel. Anyone making their reservation elsewhere (including directly with Crystal) will not be included. 
Why Crystal Cruises by MmMmTravel?
Events hosted onboard by Justin Baldwin, founder of JUSTIN Vineyards include receptions, wine dinners & tastings.
 
MmMmTravel Service: A dedicated team of professionals with over 50 years of experience working together to plan your perfect vacation.
Crystal Cruises' all-inclusive value provides:
Complimentary Pre-paid gratuities throughout for housekeeping, bar, dining staff and butlers
Innovative dining, featuring Crystal's innovative and acclaimed six-star cuisine, highlighted by regional specialties
Open bar with complimentary fine wines, champagne, premium spirits, beer and non-alcoholic beverages including bottled water, specialty coffees, tea, soft drinks and fresh juices
Complimentary Crystal Adventures ashore daily in each port, featuring both cultural and soft/extreme adventures, depending on the port, including e-bikes, Nordic walking poles, tour audio system & more.
Destination-focused entertainment and enrichment program, including onboard lecture series with destination experts aboard
Personal butler service 
Gym with state-of-the-art fitness equipment; daily yoga & fitness sessions
WiFi/Internet availability
DATE
PORTS
ARRIVAL
DEPART

Nov 17, Su

Vienna, Austria

Embark

6:00 PM

JUSTIN Vineyards Welcome Reception  & Dinner*

Nov 18, M

Esztergom, Hungary

9:00 AM

12:00 AM

JUSTIN Vineyards Wine Tasting, before arriving in Budapest*

Budapest, Hungary

4:30 PM

Overnight

Nov 19, Tu

Budapest, Hungary

6:00 PM

JUSTIN Vineyards Wine Dinner*

Nov 20, W

JUSTIN Vineyards Wine Tasting followed by
casual lunch before arriving in Bratislava*
Bratislava, Slovakia

2:00 PM

8:00 PM

Nov 21, Th

Krems, Austria                                                                                                          9:00AM           12:30PM

JUSTIN Vineyards Wine Tasting discussion, before arriving in Melk*



Melk, Austria

4:00 PM

 

7:00 PM

Nov 22, F

Linz, Austria
7:00 AM

7:00 PM

JUSTIN Vineyards Farewell Reception*

Nov 23, Sa

Vienna, Austria

9:00 AM

Overnight

Nov 24, Su

Vienna, Austria                                                                                                         

Disembark am
*Events, times, locations subject to final confirmation once aboard ship.  Invitations will be delivered evening prior to event aboard to guests suites. Only guests booked through MmMmTravel will have access to all JUSTIN Vineyards events. Pre and Post cruise programs are available upon request.
Your Cruise-Only River Yacht Fare includes all dining, all beverages including fine wines, champagne, premium spirits, local beer, and all non-alcoholic beverages such as bottled water, soft drinks and specialty coffees; gratuities for housekeeping, dining and bar staff; Butler service; a choice of guided Crystal Adventures shore excursion in every port and much more.
Guests wishing to participate in all JUSTIN Vineyards events aboard must book through MmMmTravel. Guests booking elsewhere, including directly with Crystal,  will not be included in all events. 
Suite
MillenniuM Travel Fares*
S5: Petite Suite
Balcony Window, 188 sq. ft
$2,799
S4: Petite Suite
Balcony Window, 188 sq. ft
Waitlist
S3: River Suite
Balcony Window, 237 sq. ft
Waitlist
S2: River Suite
Balcony Window, 253 sq. ft
Waitlist
S1: River Suite
Balcony Window, 253 sq. ft
Waitlist
CP: 1 Bedroom Suite
Balcony Window, 506 sq. ft
Waitlist
CS: 2 Bedroom Suite
Balcony Window, 750 sq. ft
Waitlist
*MmMmTravel Fares are per person in U.S. dollars based on double occupancy.  Pricing does not include airfare, recommended travel insurance or taxes, or fees and port charges of $175 per person. Fares show does not guarantee availability, and fares will increase as the ship fills. Single traveler and triple rates available upon request. All offers may not be combinable with other promotions, apply to first two full-fare guests in stateroom or suite, are capacity-controlled, subject to availability and may be withdrawn or changed at any time without notice. Optional Personal Select Air Program is available to purchase for full-fare, full-cruise guests whose travel originates from a U.S. or Canadian airport, and include all government fees and taxes. Solo Traveler Fares are available upon request. Crystal Society savings are per person based on double occupancy. For Cruise Fare and Promotional Information click here. For General Ticket Terms and Conditions, click here. Crystal Cruises reserves the right to correct errors or omissions and to change any and all fares, fees, promotions and programs at any time with or without notice.
Layered and elegant, with elements of cozy and grand, musical and visual might be the best way to characterize Vienna—or one of many ways, as this imperial city surely can inspire endless lines of poetic descriptions. Once the capital of the Austro-Hungarian Empire and forever known for its distinguished roster of composers who either were born or lived and worked here—including Mozart, Haydn, Beethoven, Schubert, both Strausses, Liszt and Brahms—Vienna finds itself at the very center of European culture, even as it sits near the border of the Czech republic, Slovakia and Hungary. Turn to a blank page to memorialize your own impressions of this grand city, remarking on its manicured gardens, ornate architecture—especially that of the famed Ringstrasse—intimate bistro pubs called beisln and a certain flourish that can only be called Vienna.
Once the capital of Hungary, Esztergom still displays a regal appearance, situated beautifully on the Danube and capped by the Esztergom Basilica, the largest church in Hungary. Adding to its former-capital credentials is Esztergom's stretch-way-back history: It is one of the oldest towns in Hungary. The Middle Ages version of the city lies underneath the present Esztergom; excavations have revealed evidence that this spot of Hungarian earth has been inhabited since the end of the Ice Age—in other words, 20,000 years ago. Fast forward to today and you'll discover a town that stays in touch with its past, with most roads leading to the grand Basilica. Turn your head away from the church's imposing edifice to glimpse the city's other attractions, including fountain-adored squares, fine gardens and, of course, the waters and bridges of the Danube.
Cast your eye over the Budapest skyline, and you'll see all the makings of a world-class city and striking photograph: domes and spires, bridges and lampposts, splendid architecture in the foreground, rolling hills in the back, and the Danube River placidly curving through it, providing a reflective surface for sunsets and city lights. Look closer, and the treasures of Budapest—Hungary's capital and the largest metropolis—really come to light. Castle Hill is at the top of most visitors' lists, a UNESCO-listed district hosting Buda Castle, Trinity Square, Matthias Church and Fishermen's Bastion. The area is also residential, with 18th-century houses, cobblestone streets and few cars, thanks to a strict vehicular ordinance, giving you a real sense of what the city must have been like ages ago. Budapest is full of history, originally a Roman settlement, formed as a unified city when Buda and Pest joined in 1873, overtaken by various invading forces over the centuries, and today an interesting goulash of local culture and foreign influences. Take a seat in a Turkish-era bath or savor rich Esterházy torte in a genteel coffee house to experience the many sides of a city that charms from both sides of the Danube.  
Slovakia's capital city, Bratislava, may be the country's buzzing political and economic center, but it is also a historic gem that stirs the imagination. A maze of narrow, cobblestone streets wind around colorful 18th-century buildings, and shade-covered sidewalk cafes beckon weary—or simply hungry—travelers to linger over a meal and enjoy people watching. Museums, cathedrals and palaces are edifying locales to spend some time, while photography buffs will want to snap images of the medieval castle that looms over the city with a majestic grace. For those looking for more contemporary sights, Bratislava boasts a pulsating modern art scene, as well as some outstanding examples of Communist-era architecture.
Best known for its fortified baroque Benedictine monastery, Melk Abbey, the town of Melk boasts an assortment of smaller gems. Among them, the city's riverside location, serene and regal with a ribbon of wooded groves giving way to the lovely village. Cobbled lanes and a petite size make for a pleasant stroll with a chance to discover its 16th-century Town Hall, or Rathaus, in the center of town, and Haus am Stein, or House at the Rock. Built in the 15th century, the vine-covered abode is Melk's oldest building.
Spitz is a tranquil gem at the northern end of the Danube River, in the heart of the breathtaking Wachau Valley. As such, it boasts all the necessary characteristics of a fairytale setting: cobbled streets winding between structures that tell the city's architectural story; surrounding hillsides cloaked in Wachau's famous vineyards; an Old Town that hails to Celtic times; and abbeys and churches that have witnessed the town's long history. Perhaps the best vantage point from which to take all of these in is the hilltop castle ruins of Burgruine Aggstein. Standing nearly a thousand feet above the right bank of the Danube, the 12th century fortress has been stormed and destroyed – and then rebuilt – at least twice. Today, travelers can choose to hike the elevation to be rewarded with sprawling valley views, or enjoy motorized transport.
Situated at the confluence of the Danube and Krems rivers 43 miles west of Vienna, Krems marks the beginning of the Wachau Valley (if traveling upstream) and showcases a true crisscross of old and new. The Steiner Tor, or Stoney Gate, combines architectural styles, with its original 15th-century construction later refashioned into a fanciful Baroque style. Putting the old and new literally side by side is a preserved length of the old city walls, which is snugged up against a newer chrome-and-glass section – similar in height and purpose, and entirely different in appearance and feel. Putting the new within the old are the designer shops housed in the regal 18th-century buildings of the Altstadt. In the upper Old Town, you'll find one of the oldest parish churches in Lower Austria. Old traditions also stand the test of time: In cozy heurigen, or wine bars, wine is consumed with a relaxed conviviality. Storybook beautiful in its steep-roofed architecture and Danube setting, Krems is perhaps neither old nor new, but timeless.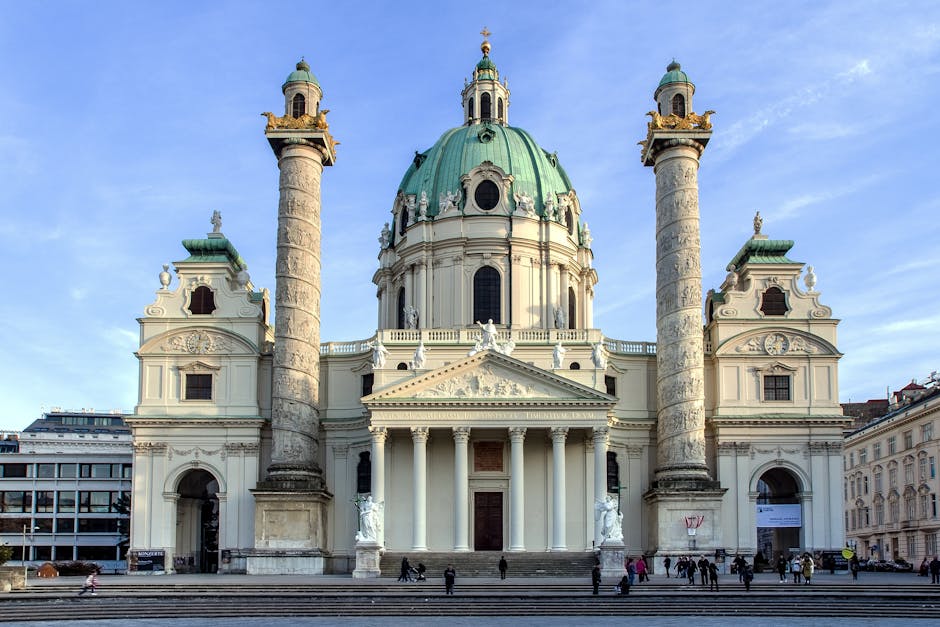 MmMmTravel can help you with more than just your cruise. We are here to assist you with all of your vacation plans including pre & post cruise hotels, transfers, tours and more to ensure you truly experience a "Taste of Life".  You can search through our luxury partnered hotel options using the links below. If you need any assistance or have any questions regarding your pre and post cruise travel plans, please don't hesitate to contact us at (831) 659-0151 or Cruises@MmMmTravel.com. 
Europe's only all-balcony, all-suite river ships are built to the highest standards of luxury and spaciousness. Standard accommodations – the largest in European river cruising – boast expansive Panoramic Balcony-windows in every suite with walk-in closets and double-vanity baths in most, and the latest cutting-edge technologies. The elegant, glass-ceilinged Palm Court – social hub of the ship – is the place to enjoy afternoon tea, aperitifs, cocktails and conversation.
One of four identical sister ships – European river cruising's only all-balcony, all-suite, butler-serviced river ships – Crystal Ravel entered into service in June of 2018 and has been cruising the fabled Rhine, Main, Moselle and Danube rivers ever since. With all categories of accommodations situated above the waterline, Crystal Ravel and her sister ships offer an array of all-inclusives including unlimited fine wines, champagnes, premium spirits and beers, 24-hour room service, and an extensive selection of inclusive shoreside experiences. Crystal Ravel's exceptional design and acclaimed service will welcome you aboard for an experience far beyond the ordinary.
Crystal Ravel, River Yacht Specifications
Total berths: 106 (Note: Third berths available on request)
Year Built: May, 2018
Total Guest Suites: 53

CS (1) – Two Bedroom Crystal Suite
S1 (14) – Spacious Suite with Panoramic Balcony-Window
S2 (20) – Spacious Suite with Panoramic Balcony-Window
S3 (1) – Spacious Suite with Panoramic Balcony-Window
S4 (8) – Petite Suite with Panoramic Balcony-Window
S5 (8) – Petite Suite with Panoramic Balcony-Window

Length: 442 feet/135 meters
Width: 37.5 feet/11.5 meters
Crew: 68
Onboard entertainment and enrichment programs
Daily yoga and fitness classes
Daily choice of electronic international newspapers
Self-service guest laundry
Choice of complimentary curated Crystal Adventures shore excursions in every port
Complimentary Nordic walking poles & e-bikes
Complimentary audio headphones on all organized Crystal Adventures
Complimentary group airport transfers to/from river yacht to airport by motor coach on embarkation and disembarkation days only
Dining
A la carte, buffet and early risers breakfast offerings
Multiple dining venues
Open seating dining
Crystal Casual dress code
European sourced and trained chefs and hotel staff
24 hour self serve stocked pantry
Shipboard Public Spaces
Fitness Center with state-of-the-art TechnoGym equipment and dedicated yoga area
Massage services
Library
Non-smoking environment in all indoor spaces (Except Connoisseur Club on Crystal Mozart)
Onboard currency exchange – shipboard currency Euros
Onboard Entertainment & Enrichment
Destination-focused entertainment and enrichment program, including onboard lecture series
Destination expert on each voyage
Suites
Twice daily housekeeping services including evening turndown service
In-suite hors d'oeuvres
Individual climate control
Flat-screen TV in each suite
English-speaking and international TV stations
Butler service for each suite
Located in Paso Robles, JUSTIN Vineyards & Winery was founded in 1981 and is known for crafting world class wines using Bordeaux grape varieties. Originally inspired by Chateau Margaux and the iconic style of "Left Bank" Bordeaux wines, founder, Justin Baldwin, pursued his dream of creating wines that would rival the finest in the world. Drawn to Paso Robles, Baldwin discovered the combination of ancient calcareous soils and elevation ideally suited to produce grapes with intense flavor and great structure he sought to create. Widely recognized for their iconic ISOSCELES Bordeaux-style blend, the wine that arguably put Paso Robles luxury winemaking on the map, JUSTIN is also known for their Cabernet Sauvignon.  Throughout its 35-year history, JUSTIN has stayed true to the original winemaking philosophy, combining the best of viticulture with the art of blending. JUSTIN Vineyards & Winery continues to create wines that garner high ratings among critics and wine lovers alike.
For additional information, please fill out the form below and we will respond to your request within 1 business day. Please remember that our response to your query may accidentally be directed to your junk mail folder. To make a reservation please contact us directly at 831.659.0151 or via email at Cruises@MmMmTravel.com.