Join JUSTIN WINERY founder Justin Baldwin, in the deep Mediterranean  aboard Silversea's newest 5-star luxury ship Silver Moon – launching August, 2020! From the blue domed dignity of Mykonos to Monaco's buzzing fashionability, embark on 11 days of splendor. Lovely Lindos, with its cherry trees & olives groves is perhaps the star of Rhodes, while the timeless beauty and ancient Greek ruins of Syracuse fuse the very best of the Mediterranean in one little village. An overnight in pint-sized Valletta, Malta tops this trip off nicely and a visit to Sicily is perfectly enchanting. We will fill your days with your favorite JUSTIN wines, paired perfectly with fine cuisine in understated luxury on Silversea's 596-guest Silver Moon. We will enjoy an open-bar &  eight alternative restaurants, large suites with a private butler, divine exclusive JUSTIN Vineyards activities & more. Guests wishing to participate in all JUSTIN Vineyards events must book through MillenniuM Travel. Anyone making their reservation elsewhere (including directly with Silversea) will not be included in all events with JUSTIN Vineyards.
Exclusive Offers:
Bonus Day Savings: Book by April 30, 2020 and save up to $500 per suite!
Free Airfare:

Book by

March 31, 2020

and enjoy

Free Round Trip Economy Airfare or Business Class Airfare from $699 each way from select US airports*
Early Booking Bonus:

Book and pay in full by

April 30, 2020 & save 10%!
Cruise Highlights:
Enjoy receptions featuring JUSTIN Vineyards vintages and participate in multiple JUSTIN Vineyards wine paired dinners hosted by Justin Baldwin, founder of JUSTIN Vineyards.
Participate in multiple JUSTIN Vineyards Wine Paired Dinners lead by Justin Baldwin.
Savor an included JUSTIN Vineyards 5-course wine paired dinner in La Dame by Relais & Châteaux, sponsored by MillenniuM Travel.
Added shipboard credit for guests paying with unbranded American Express Platinum or Centurion cards.

All-suite All-inclusive 11-Day Cruise Includes:
Exclusive Culinary & Wine activities hosted by Justin Baldwin, founder of JUSTIN Vineyards (MillenniuM Travel guest Exclusive).
Complimentary Beverages in-suite and throughout the ship – select wines, champagne, premium spirits, specialty coffees and soft drinks, plus your own tailored mini-bar
Onboard gratuities always included in your fare
Spacious suites – most with private verandas
Personalized service – nearly one crew member for every guest
Butler service in every suite – all guests are pampered equally
Open-seating dining options – dine when and with whomever you please
Diversity of dining venues – casual, romantic, regional delicacies, and gourmet cuisine inspired by Relais & Châteaux
In-suite dining and 24-hour room service – always complimentary, always available
Sophisticated entertainment from live music to production shows
Enrichment lecturers, acclaimed chefs and destination consultants
Complimentary transportation into town in most ports
Free WiFi throughout the ship (daily limit applies)
2020 DATE
PORT
ARRIVE / DEPART
Oct 19, M 
ATHENS (PIRAEUS), GREECE – casual
Embark from 1pm / 7pm
7p: JUSTIN Vineyards Welcome Reception in Arts Cafe *


8p: JUSTIN Vineyards Wine Dinner in Hot Rocks Grill, under the stars* 

Oct 20, Tu
MYKONOS ISLAND, GREECE – Captains Formal

8am / 7pm

8p: JUSTIN Vineyards Group Dinner in Atlantide* 

Oct 21, W
KUSADASI (EPHESUS), TURKEY 

8am / 11pm

Oct 22, Th
RHODES ISLAND, GREECE

9am / 6pm

8p: JUSTIN Vineyards group cocktails, dancing & dinner in Silver Note Jazz Club*

Oct 23, F
SOUDA BAY, CRETE, GREECE

8:30am / 6pm

7p: Champagne Reception followed by JUSTIN Vineyards Gala 5-course Wine Dinner in

La Dame by Relais & Châteaux*

 
Oct 24, Sa

DAY AT SEA

11a: JUSTIN Vineyards Wine Tasting open to all guests aboard*
12:30p: JUSTIN Wine group lunch in Atlantide* 

Oct 25, Su
VALLETTA, MALTA

8am / Overnight

Oct 26, M
VALLETTA, MALTA
Oct 27, Tu
SIRACUSA, SICILY, ITALY

8am / 6pm

8p: JUSTIN Vineyards Group Dinner in SALT *

Oct 28, W
PALERMO, SICILY, ITALY

9am / 6pm

Oct 29, Th
DAY AT SEA
Afternoon JUSTIN Vineyards private wine tasting*


7p:  JUSTIN Vineyards Farewell Reception & Wine Dinner, La Terrazza* 

Oct 30, F
MONTE CARLO, MONACO

Disembark am
*Itinerary, events, times, and locations subject to final confirmation once aboard ship. Invitations will be delivered the evening prior to all JUSTIN Vineyards exclusive events and a Guest Itinerary will be mailed with MillenniuM Travel guests' cruise documents.
Exclusive Offers:
Bonus Day Savings: Book by April 30, 2020 and save up to $500 per suite!
Free Airfare:

Book by

March 31, 2020

and enjoy

Free Round Trip Economy Airfare or Business Class Airfare from $699 each way from select US airports*
Early Booking Bonus:

Book and pay in full by

April 30, 2020 & save 10%!
Suites
Fares with Air
& 10% Savings* 
Cruise Only with
10% Savings (no air)* 
VISTA SUITE,  334 ft² with ocean-view windows, Deck 4
$6,670
$5,770
PANORAMA SUITE, 334 ft² with ocean-view windows, Deck 9
$7,120
$6,220
CLASSIC VERANDA SUITE, 387 ft² with Veranda, Decks 5,6
$8,110
$7,210
SUPERIOR VERANDA SUITE,  387 ft² with Veranda, Decks 7, 8, 9
$8,470
$7,570
DELUXE VERANDA SUITE, 387 ft² with Veranda, Midship Decks 6,7,8
$8,920
$8,020
SILVER SUITE (1 Bedroom), 786 ft² with Veranda, Deck 9,10,11
$13,510
$12,610
ROYAL SUITE (1-Bedroom), 1130 ft² with Veranda, Forward Deck 7
Waitlist
Waitlist
GRAND SUITE  (1-Bedroom), 1475 ft² with Veranda, Forward Deck 8,9
$16,840
$15,940
OWNER'S SUITE (1-Bedroom), 1281 ft² with Veranda, Deck 9
Waitlist
Waitlist

*MillenniuM Travel Fares are per person based on double occupancy in US dollars.  Solo traveler fares and triple rates available upon request. 2 Bedroom Suites are available in the Silver, Royal, Grand & Owner's suite categories; contact MillenniuM for quotes. Fares will increase after March 12, 2020. Fares above include a $100 per person fee to help offset the wine, shipping, and other expenses for our private wine events. Fares shown does not guarantee availability. A 25% deposit secures you the best available pricing and suite locations. To receive American Express Amenities, guests must use an unbranded American Express Platinum or Centurion card for final payment.  A reservation through MillenniuM Travel ensures invitations to private receptions and dinners, including a 5-course wine-paired dinner in La Dame by Relais & Chateaux. Silversea's 10% early payment savings is offered through April 30, 2020. Minimum number of guests required for JUSTIN Vineyards to host. Free transfers available only for guests utilizing Silversea air offer. Economy Class Air is provided on domestic US/Canada flights and intra-European flights from select US and Canadian gateways. Offer applies to new bookings made by March 31, 2020. Promotional air offer is valid only for guests from the United States and Canada. In the event economy class air is unavailable (determined at Silversea's sole discretion), a non-use Air credit in the amount of $900 per person may be applied to your booking. Silversea reserves the right to select the air carrier, routing and departure airport from each gateway city. Airline baggage fees are not included. Deviations to air travel dates are accepted at a charge of $150 per request plus all additional air costs. Due to flight schedules, some voyages may require an overnight hotel stay pre or post-cruise. This will be available for booking at an additional charge. Bonus Savings Days applies to new bookings made by April 30, 2020. Bonus day savings is a savings of $250 per person based on double occupancy, maximum of $500 per suite. Bonus day savings is combinable with the Early Booking Bonus and Air Offer. Please call for more information. Other conditions may apply, see Silversea's Terms & Conditions for more details. CST# 1005871-40. Silversea ship's registry: Bahamas. Please call MillenniuM Travel for more details.

A city of legend, civilisation and enduring culture, Athens is a majestic and magical urban sprawl. Extraordinary elegance and grace combine with grit and graft in Greece's capital, where highways encase ruins from antiquity, and gleaming museums and galleries stand beside concrete sprayed with edgy street art. These contrasts enhance and elevate the wonders of this 2,500-year-old city, however, which can count notable contributions to philosophy, drama and democracy, among its global legacy. Piraeus' giant port and naval base welcome you to the edge of the Athens' urban area. From there it's a simple jaunt to the centre. The majestic ancient citadel of the Acropolis dominates an elevated platform and is a constant presence as you explore the city. The wonderful remains of the columned temple of the Parthenon – which date back to the 5th century BC – stand here, representing the pinnacle of classical architecture.
Indulge in idyllic island life, as you take your fill of superb foods and wines, and soak in endless views of sweeping turquoise seascapes and pretty whitewash buildings. Known for its lively nightlife and rejuvenating, care-free outlook, Mykonos is a dazzlingly beautiful island escape. The secret is well and truly out, but nonetheless, Mykonos has managed to retain the enduring, exclusive allure that first drew celebrities like Brigitte Bardot to its star-studded shores. True to its roots, Mykonos is a rich land of culture, tradition and swirling legend, and the island is said to be built on the frozen bodies of giants slain by Hercules and to have been the legendary battleground between Zeus and the Titans. Head out onto the crystalline waters to seek out serene islands, hit perfect beaches, or venture into the labyrinth of Mykonos Town. White facades, red roofs and cobalt blue shutters add to this lively town's appeal. 
Explore the towering columns, and storied remains of Ephesus – one of the most spectacular cities left by the Ancient Greeks. Kusadasi welcomes you to the Turkish coastline and is your base for exploring these majestic remains, which sit just 10 miles inland from the port. The Ephesus UNESCO World Heritage Site is a true archaeological gold mine, and an amazingly well-preserved site – once home to 150,000 people. The grand Temple of Artemis rose up majestically here and was recognised as one of the Seven Wonders of the Ancient World before its untimely destruction. The grand city was a fitting location for such a wonder, and with a mere 20% estimated to have been uncovered, the scale and majesty of Ephesus is hard to fully comprehend, as you walk its ancient streets.
With an endless sun-soaked season, earthy history and vibrant culture, the island of Rhodes has it all. At the crossroads between continents, and sandwiched between Crete and Turkey's coastline, Rhodes has swayed between many mighty civilisations throughout its tumultuous history. Part of the Dodecanese Islands, which are sprinkled across the blissfully blue Aegean Sea, dive into this island of dazzling beaches, historic medieval towns, and whitewash villages. Crusted with turrets and walls, alluding to its strategic significance over the years. Incredible history has been left behind, and the cobbled streets of the UNESCO World Heritage site listed Old Town are some of Europe's best. Wander back through time, with occasional minarets from Ottoman-era mosques rising from the tangle of Medieval history, and the smells of cinnamon, cumin and pepper lingering above stone-paved streets
Enter Souda Bay to land on Greece's largest island, and explore the sun-soaked charms of this fascinating land of legends, landscapes and luxuries. Packed with beautiful beaches and rich maritime history, Souda Bay's huge natural harbour is a spectacular entrance, opening up the treasures of Crete's many well-stocked museums, rich archaeological sites, and charming Venetian fishing towns. The massive natural harbour of Souda Bay also makes the site an interesting spot for military history – with a huge NATO base here, as well as the Souda Bay War Cemetery, which honours Allied soldiers of World War II. Soak up some Mediterranean sunshine by heading straight to one of the luxurious white sand beaches – where you can recline to a soundtrack of fizzing waves, and dine with sparkling sea views stretching out before you. Explore olive groves producing golden oil, and savour the deep, fruity flavours. 
Perched high on the imposing Sciberras Peninsula, Valletta immediately presents its massive, protective walls and vertical bastions to visitors arriving by sea. Rising to 47 metres in places, the fortifications protect lavish palaces, grand domes and illustrious gardens. Built by the Knights of St John on the narrow peninsular, Valletta is a compact, richly historical treasure trove of Baroque wonders. Ascend to reach the restful, flower-filled Upper Barrakka Gardens, where cannons fire and boom in salute at noon each day, sending echoing cracks of noise out across the waves below. Recognised as 2018's European Capital of Culture, Valletta is a fascinating and dense haven of history and intrigue. A busy, bustling capital, the breathtaking St John's Cathedral – commissioned in 1572 – is almost concealed among its narrow streets. 
Honey-coloured Siracusa is a staggering UNESCO World Heritage Site, and an extraordinary Sicilian city of immense ancient history. The modern population is a fraction of what it was at the city's heyday around 400 BC, when Athens' might was successfully challenged and faced down, reinforcing the city's incredible power and status. Siracusa's historical nucleus waits to be discovered on the compact islet of Ortygia. The city was founded here, but grew over time, spreading across to the mainland. A small channel separates the two, which is now spanned by twin bridges. Wander the atmospheric streets of this time warp, to reach the shining elegance of Piazza Duomo. The Baroque cathedral rises like a giant sandcastle, and you can settle opposite to cradle a glass of wine and enjoy the view over the immaculate square – people watching before the glorious baroque façade. Dig deep into its history at the mainland's archaeological park. 
The capital of Sicily, Palermo is a fiery, authentic city and a cultural powerhouse on the periphery of Europe. Juicy lemons weigh down the branches of its tree-lined streets, while treats like cannoli tubes, filled with ricotta-blended cream, provide a sweet taste of the local cuisine. Oozing layered character, explore this incredible city at leisure, or head out to nearby villages, which offer preserved medieval charm. Stacked markets spill out onto Palermo's souk-like streets, while grand piazzas host elaborate fountains and sculptures, below the watch of baroque church domes. Many cultures have clashed and combined on this island's shores, – since the days of antiquity – giving the city the dubious honour of being the world's most conquered city. A genuine patchwork of influences, Palermo's triumph lies in somehow combining it all into one fascinating whole. Palermo is a delightfully dishevelled city.
Glitzy, glamorous and unashamedly luxurious – live the high life in Monte Carlo. From the super-yachts jostling for position in the harbour to the lavish bars splashing out iced champagne, tiny Monaco's only city is a high rolling, decadent affair – and a gloriously indulgent, sun-soaked taste of the good life. Famed for its low tax status – and the Formula One race that roars through its hairpin bends and tight streets each year – Monaco is the ultimate playground of the rich and famous. Monaco may be the world's second-smallest country – only the Vatican has a smaller footprint – but Monte Carlo has a confidence, impact and appeal that few can match. The gilded Royal Palace adds an air of regal glory, and whether you want to soak up the culture at the opera or raise the stakes at a casino – doing your finest 007 impressions – you'll feel very much at home here.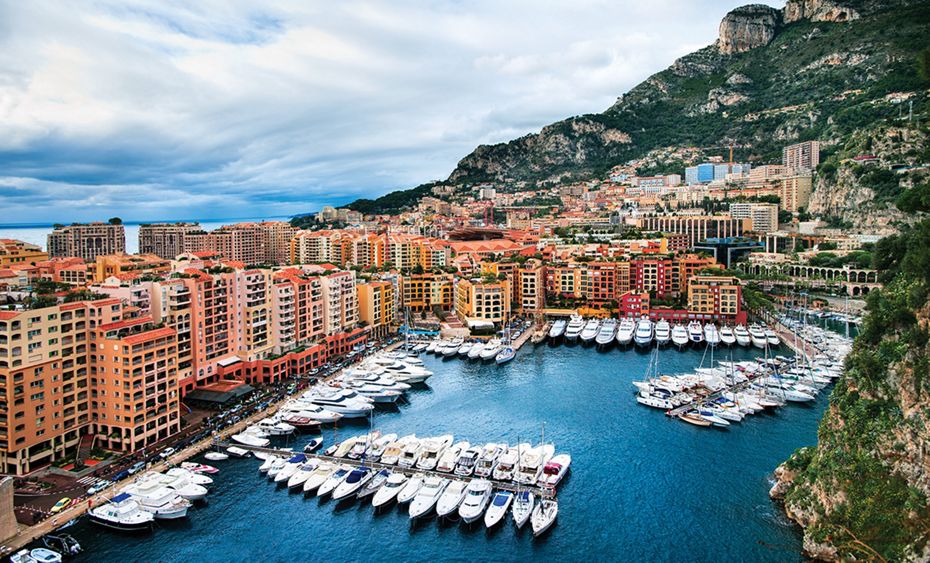 MillenniuM Travel can help you with more than just your cruise. We are here to assist you with all of your vacation plans including pre & post cruise hotels, transfers, tours and more to ensure you truly experience a "Taste of Life".  You can search through our luxury partnered hotel options using the links below.  If you need any assistance or have any questions regarding your pre and post cruise travel plans, please don't hesitate to contact us at (831) 659-0151 or Cruises@MmMmTravel.com. 
Located in Paso Robles, JUSTIN Vineyards & Winery was founded in 1981 and is known for crafting world class wines using Bordeaux grape varieties. Originally inspired by Chateau Margaux and the iconic style of "Left Bank" Bordeaux wines, founder, Justin Baldwin, pursued his dream of creating wines that would rival the finest in the world. Drawn to Paso Robles, Baldwin discovered the combination of ancient calcareous soils and elevation ideally suited to produce grapes with intense flavor and great structure he sought to create. Widely recognized for their iconic ISOSCELES Bordeaux-style blend, the wine that arguably put Paso Robles luxury winemaking on the map, JUSTIN is also known for their Cabernet Sauvignon.  Throughout its 35-year history, JUSTIN has stayed true to the original winemaking philosophy, combining the best of viticulture with the art of blending. JUSTIN Vineyards & Winery continues to create wines that garner high ratings among critics and wine lovers alike.
About Silversea Cruises
Presenting Silver MOON
Built by cruise lovers, for cruise lovers, Silver Moon will be the epitome of 21st century luxury travel. Building on the phenomenal success of Silver Muse, Silver Moon – to be delivered August 2020 – will mirror her sister ship and will establish a new era of Silversea. At 40,700 gross tons and with a capacity to accommodate 596 passengers on board, Silver Moon will maintain the small-ship intimacy and spacious all-suite accommodation which are the hallmarks of the Silversea experience. Silver Moon will also feature the all-new Sea And Land Taste (.S.A.L.T.) programme – an immersive culinary concept that will enable guests to travel deeper through a range of destination based gastronomic experiences. Get ready – a new moon is coming.
Headquartered in Monte Carlo, Silversea's small luxury ships are designed for those who delight in the thrill of discovery while indulging mind and body in the most lavish surroundings imaginable. All accommodations are spacious, ocean-view suites and most  include butler service and private verandas. Silversea voyages and cruise expeditions sail to over 800 destinations on all seven continents, more than any other cruise line. Our intimate, ultra-luxury ships can sail up narrow waterways into the heart of a city, or tie up right at the pier while others must anchor off shore.   Enjoy the convenience, ease and comfort of an  all-inclusive cruise fare that includes almost all of your discretionary onboard expenses.
Intimate Boutique Ships: Our 9 small luxury ships can show you the world in a far more personal, meaningful way. They can glide into small, secluded harbors or transport you on an expedition to some of the most remote regions of the globe.  In the evening. return to gracious hospitality reflecting our Italian heritage and cherish the relaxed, friendly camaraderie  among guests in the lounges and open bars where faces quickly become familiar and conversation strikes a common chord.
Polished to Perfection: Silversea is passionate about service and profoundly committed to maintaining the highest standards. Service is richly personalized, genuine and caring, every wish, every need is discretely anticipated. With the experienced, highly trained personnel of a top luxury cruise line and a staff to guest ratio of nearly one to one, service excellence is guaranteed aboard Silversea ships.
Global Flavors for Worldly Travelers: Renowned for culinary excellence Silversea's luxury cruises offer a choice of open-seating dining options throughout the fleet, as well as several specialty venues aboard all non-expedition ships.   Silver Spirit has six restaurants to choose from; rather remarkable for a ship hosting only 540 guests.  Changing daily menus present a wide range of offerings including Continental, vegetarian and healthy selections, as well as regional specialties unique to the destination.
Your Suite is Your Sanctuary: Silversea offers one of the highest space-per-guest ratios of any luxury cruise accommodations. All of our suites feature ocean views, and many, a private teak veranda. That's why every Silversea suite is indulgently spacious, and beautifully furnished. Freshen up in your Italian marble bathroom with a choice of luxury amenities to suit your personal taste.
To make a reservation please contact us directly at 831.659.0151 or email us at Cruises@MmMmTravel.com. For additional information about this enchanting voyage, please fill out the form below and we will respond to your request within 1 business day via email. Please remember that our response to your query may accidentally be directed to your junk mail folder.