Join Larry & MaryAnn Tsai of Moone-Tsai Winery, Napa and Chef Kurt Grasing of Grasing's Restaurant, Carmel, in the Med aboard Silversea's newest ship Silver Moon – launching August, 2020!  Sail the magnificent Mediterranean to iconic & delicious food and wine enriched cities of Barcelona, Monte-Carlo, Rome, Lisbon, and the lovely beaches and authentic charm of Sardinia, the glamor of Malaga and the romance of Cadiz. End with an overnight in Lisbon, with its labyrinthine streets and pastel perfection. However you choose to fill your day understated luxury awaits on Silversea's 596 guest Silver Moon where you will enjoy multiple restaurants, large suites, divine exclusive Moone-Tsai & Grasing's  activities & more. Guests wishing to participate in all Moone-Tsai  and Grasing's events must book through MillenniuM Travel. Anyone making their reservation elsewhere (including directly with Silversea) will not be included in all events with Moone-Tsai & Grasing's Restaurant.
Exclusive Offers:
Free Airfare: Book by June 2, 2020

 and enjoy

Free Round Trip Economy Airfare or Business Class Airfare from $699 each way from select US airports*
Cruise Highlights:
Enjoy receptions featuring Moone-Tsai wines and participate in multiple Moone-Tsai wine dinners hosted by Larry & MaryAnn Tsai, Co-Founders & Proprietors of Moone-Tsai and Chef Kurt Grasing of Grasing's Restaurant.
Enjoy cooking demos & discussions with Chef Kurt Grasing of Grasing's Restaurant.
Participate in multiple Moone-Tsai Wine Dinners lead by Larry & MaryAnn Tsai and Chef Kurt Grasing of Grasing's Restaurant.
Savor an included Moone-Tsai & Grasing's 6-course wine paired dinner in La Dame by Relais & Châteaux, sponsored by MillenniuM Travel.
Added shipboard credit for guests paying with unbranded American Express Platinum or Centurion cards

All-suite All-inclusive 10-Day Cruise Includes:
Exclusive Culinary & Wine activities hosted by Larry & Mary-Ann Tsai and Chef Kurt Grasing (MillenniuM Travel guest Exclusive).
Complimentary Beverages in-suite and throughout the ship – select wines, champagne, premium spirits, specialty coffees and soft drinks, plus your own tailored mini-bar
Onboard gratuities always included in your fare
Spacious suites – most with private verandas
Personalized service – nearly one crew member for every guest
Butler service in every suite – all guests are pampered equally
Open-seating dining options – dine when and with whomever you please
Diversity of dining venues – casual, romantic, regional delicacies, and gourmet cuisine inspired by Relais & Châteaux
In-suite dining and 24-hour room service – always complimentary, always available
Sophisticated entertainment from live music to production shows
Enrichment lecturers, acclaimed chefs and destination consultants
Complimentary transportation into town in most ports
Free WiFi throughout the ship (daily limit applies)
2020 DATE
PORT
ARRIVE / DEPART
Aug 24, M
BARCELONA, SPAIN  

Embark 1pm / 6pm

Moone-Tsai & Grasing's Welcome Reception & Wine Dinner in Hot Rocks under the stars*   

Aug 25, Tu
MONTE CARLO, MONACO

1pm / 11:59pm

Cooking Demo with Chef Kurt Grasing followed by casual group lunch in Atlantide (before arrival into Monte Carlo)*

Aug 26, W
CALVI, CORSICA, FRANCE

9am / 6pm

Moone-Tsai & Grasing's Group Dinner in Atlantide*

Aug 27, Th
LIVORNO, TUSCANY, ITALY

8am / 10pm

Aug 28, F
ROME, CIVITAVECCHIA, ITALY

8am / 6pm

Aug 29, Sa
ALGHERO, SARDINIA, ITALY

8:30am / 3:30pm

Champagne Reception followed by Moone-Tsai & Grasing's Gala 5-course Wine Dinner in La Dame by Relais & Chateaux *

    
Aug 30, Su
DAY AT SEA

Afternoon Moone-Tsai Wine Tasting paired to Chef Kurt Grasing's cooking demo, followed by casual group lunch in Atlantide*

Evening Moone-Tsai & Grasing's Group Dinner in Silver Note*

Aug 31, M
MALAGA, COSTA DEL SOL, SPAIN

8am / 7pm

Sept 1, Tu
CADIZ, SPAIN

8am / 6pm

Moone-Tsai & Grasing's Farewell Reception & Wine Dinner in La Terrazza *   

Sept 2, W
LISBON, PORTUGAL

1pm / Overnight

Moone-Tsai & Grasing's Group Dinner in Indochine*

Sept 3, Th
LISBON, PORTUGAL

Disembark AM
*Itinerary, events, times, and locations subject to final confirmation once aboard ship. Invitations will be delivered the evening prior to all Moone-Tsai & Grasing's exclusive  events and a Guest Itinerary will be mailed with MillenniuM Travel guests' cruise documents.
Exclusive Offers:
Free Airfare: Book by June 2, 2020

 and enjoy

Free Round Trip Economy Airfare or Business Class Airfare from $699 each way from select US airports*
Suites
Fares with Air
& 10% Savings* 
Cruise Only with
10% Savings (no air)* 
VISTA SUITE,  334 ft² with ocean-view windows, Deck 4
$7,100
$6,200
PANORAMA SUITE, 334 ft² with ocean-view windows, Deck 9
$7,600
$6,700
CLASSIC VERANDA SUITE, 387 ft² with Veranda, Decks 5,6
$8,800
$7,900
SUPERIOR VERANDA SUITE,  387 ft² with Veranda, Decks 7, 8, 9
$9,300
$8,400
DELUXE VERANDA SUITE, 387 ft² with Veranda, Midship Decks 6,7,8
$9,700
$8,800
SILVER SUITE (1 Bedroom), 786 ft² with Veranda, Deck 9,10,11
$14,600
$13,700
ROYAL SUITE (1-Bedroom), 1130 ft² with Veranda, Forward Deck 7
Waitlist
Waitlist
GRAND SUITE  (1-Bedroom), 1475 ft² with Veranda, Forward Deck 8,9
Waitlist
Waitlist
OWNER'S SUITE (1-Bedroom), 1281 ft² with Veranda, Deck 9
Waitlist
Waitlist
*MillenniuM Travel Fares are per person based on double occupancy in US dollars. Fares above include a $300 per person add-collect over Silversea's promotional cruise fares to help offset shipping and other expenses associated with getting the wines to the ship for our private events. Solo traveler fares and triple rates available upon request. Fares will increase as ship fills.  Fares shown does not guarantee availability. A 25% deposit secures you the best available pricing and suite locations. To receive American Express Amenities, guests must use an unbranded American Express Platinum or Centurion card for final payment. A reservation through MmMmTravel ensures invitations to private receptions and dinners, including a 5-course wine-paired dinner in La Dame by Relais & Chateaux. Fares will increase as the ship fills. Minimum number of guests required for Moone-Tsai and Grasing's Restaurant to host. Free transfers available only for guests utilizing Silversea air offer. Economy Class Air is provided on domestic US/Canada flights and intra-European flights from select US and Canadian gateways. Offer applies to new bookings made by June 2, 2020. Promotional air offer is valid only for guests from the United States and Canada. In the event economy class air is unavailable (determined at Silversea's sole discretion), a non-use Air credit in the amount of $900 per person may be applied to your booking. Silversea reserves the right to select the air carrier, routing and departure airport from each gateway city. Airline baggage fees are not included. Deviations to air travel dates are accepted at a charge of $150 per request plus all additional air costs. Due to flight schedules, some voyages may require an overnight hotel stay pre or post-cruise. This will be available for booking at an additional charge. Please call for more information. Other conditions may apply, see Silversea's Terms & Conditions for more details. CST# 1005871-40. Silversea ship's registry: Bahamas. Please call MillenniuM Travel for more details.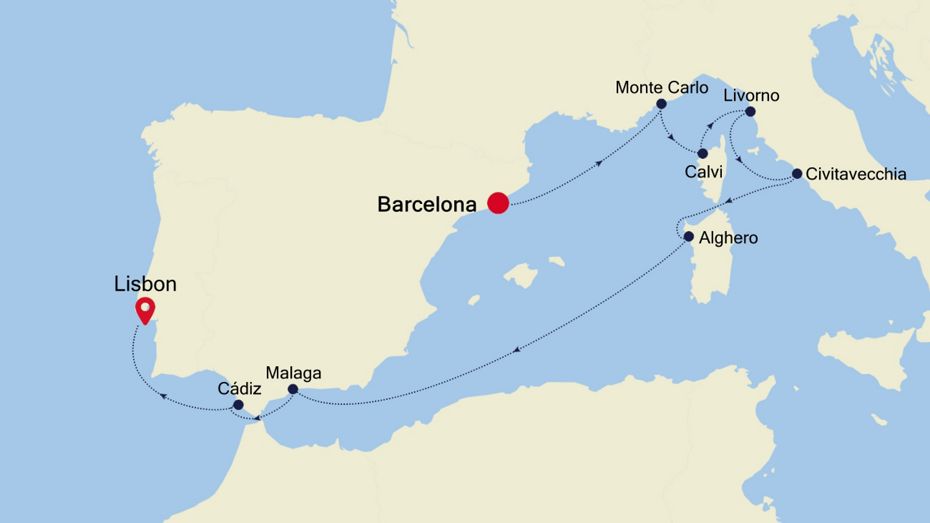 The infinite variety of street life, the nooks and crannies of the medieval Barri Gòtic, the ceramic tile and stained glass of Art Nouveau facades, the art and music, the throb of street life, the food (ah, the food!)—one way or another, Barcelona will find a way to get your full attention. The capital of Catalonia is a banquet for the senses, with its beguiling mix of ancient and modern architecture, tempting cafés and markets, and sun-drenched Mediterranean beaches. A stroll along La Rambla and through waterfront Barceloneta, as well as a tour of Gaudí's majestic Sagrada Famíliaand his other unique creations, are part of a visit to Spain's second-largest city. Modern art museums and chic shops call for attention, too. Barcelona's vibe stays lively well into the night, when you can linger over regional wine and cuisine at buzzing tapas bars.  
On one of the best stretches of the Mediterranean, Monte Carlo, a classic luxury destination is one of the most sought-after addresses in the world. With all the high-rise towers you have to look hard to find the Belle Époque grace of yesteryear. But if you head to the town's great 1864 landmark Hôtel de Paris—still a veritable crossroads of the buffed and befurred Euro-gentry—or enjoy a grand bouffe at its famous Louis XV restaurant, or attend the opera, or visit the ballrooms of the casino, you may still be able to conjure up Monaco's elegant past. Prince Albert II, a political science graduate from Amherst College, traces his ancestry to Otto Canella, who was born in 1070. The Grimaldi dynasty began with Otto's great-great-great-grandson, Francesco Grimaldi, also known as Frank the Rogue. Expelled from Genoa, Frank and his cronies disguised themselves as monks and in 1297 seized the fortified medieval town known today as Le Rocher (the Rock).
Calvi's illustrious citadel dominates the city's harbour, watching over a port bustling with luxury yachts dropping anchor, and well-heeled visitors wandering the Quai Landry's elegant seafront promenade. Cafes and restaurants clink and clatter, while the interplaying voices of trios of Corsica's polychronic singers provide a wonderfully evocative soundtrack. Calvi's grand, moon-shaped bay, completes the postcard-perfect appeal, and you can wander the fringe of soft sandy beach which stretches for five miles. Or, dip into the tempting turquoise waves that lap softly against the shore, while admiring the crowning glory of Calvi's majestic citadel. The stacked 13th-century Genoese fortress is Calvi's heart and has played a central role in fending off invaders from across the waves throughout the city's history. 
Livorno is a gritty city with a long and interesting history. In the early Middle Ages it alternately belonged to Pisa and Genoa. In 1421 Florence, seeking access to the sea, bought it. Cosimo I (1519–74) started construction of the harbor in 1571, putting Livorno on the map. After Ferdinando I de' Medici (1549–1609) proclaimed Livorno a free city, it became a haven for people suffering from religious persecution; Roman Catholics from England and Jews and Moors from Spain and Portugal, among others, settled here. The Quattro Mori (Four Moors), also known as the Monument to Ferdinando I, commemorates this. (The statue of Ferdinando I dates from 1595, the bronze Moors by Pietro Tacca from the 1620s.) In the following centuries, and particularly in the 18th, Livorno boomed as a port. In the 19th century the town drew a host of famous Britons passing through on their grand tours. Its prominence continued up to World War II, when it was heavily bombed.
All roads lead to Rome, and with good reason – this city is one of the world's most thrilling, offering unmatched history along every street. An evocative, inspiring and utterly artistic capital of unrivalled cultural impact, Rome is a city of back-to-back landmarks, which will take you on an exhilarating journey through the ages. This may be one of the world's oldest cities, but it's well and truly lived in. The ruins are punctuated with murmuring cafes, and the outdoor seating of restaurants sprawls out across piazzas, enticing you to sample tangles of creamy pasta and crispy pizzas. Rome's incredible Roman Forum is littered with the ruins of its ancient administrations, which have stood firm for 2,000 years, since the times when the area was the centre of the Western world. Few sites are more simultaneously beautiful and haunting than that of the storied Colosseum, which looms deep into Rome's rich blue sky.
Encircled by dramatic medieval walls, which rise abruptly from deep-blue waters, Alghero's defences shelter one of Sardinia's largest and most spectacular old towns. Uneven cobbled streets, rich history and a fiery Catalan flare provide a real depth of character, and the Coral Riviera's pristine beaches, which stretch out nearby, help to make Alghero a real highlight of Sardinia. Alghero has changed hands numerous times over its tempestuous history, but it's the Catalan influence that you'll feel most acutely, as you explore. It was the Catalans who upgraded the defensive ramparts of the 'Sardinian Barcelonetta' into the spectacular, imposing fortress we see today, enclosing the old town's evocative knot of narrow streets and rose-gold-coloured masonry. Wander the streets at your leisure, enjoying the cooling shade of the tight, cobblestone streets with lemon-gelato in hand, or enjoying fresh tuna steak at the bustling La Boqueria market.
Many tourists ignore the capital of the Costa del Sol entirely, heading straight for the beaches west of the city instead, although cruise-ship tourism now brings plenty of visitors to the city. Approaching Málaga from the airport, you'll be greeted by huge 1970s high-rises that march determinedly toward Torremolinos. But don't give up so soon: in its center and eastern suburbs, this city of about 550,000 people is a pleasant port, with ancient streets and lovely villas amid exotic foliage. Blessed with a subtropical climate, it's covered in lush vegetation and averages some 324 days of sunshine a year. Málaga has been spruced up with restored historic buildings and some great shops, bars, and restaurants. A new cruise-ship terminal and the opening of the prestigious Museo Carmen Thyssen in March 2011 have also boosted tourism, although there are still far fewer visitors here than in Seville, Córdoba, and Granada. 
More than a hundred watchtowers gaze out across the waves surrounding this ancient Andalusian city. Sprinkled with evocative cobbled side streets, you'll explore 3,000 years' worth of history, while stumbling across palm-tree lined plazas of shaded coffee sippers. Cadiz claims the mantle of Western Europe's oldest city, and every piece of architecture – and every wrong turn – offers a chance to discover fascinating new tales. Founded by the Phoenicians in 1100BC, Christopher Columbus used the city as a base for his exploratory, map-defining voyages of 1493 and 1502. The port grew in importance and wealth as Cadiz's strategic location close to Africa's northern tip helped it blossom into a centre for New World trade. Catedral de Cádiz, is a display of the city's wealth and importance, looming spectacularly over the Atlantic's waves, with cawing seagulls sweeping between its twin bell towers.
Spread over a string of seven hills north of the Rio Tejo (Tagus River) estuary, Lisbon presents an intriguing variety of faces to those who negotiate its switchback streets. In the oldest neighborhoods, stepped alleys whose street pattern dates back to Moorish times are lined with pastel-color houses decked with laundry; here and there, miradouros (vantage points) afford spectacular river or city views. In the grand 18th-century center, calçada à portuguesa (black-and-white mosaic cobblestone) sidewalks border wide boulevards. Elétricos (trams) clank through the streets, and blue-and-white azulejos (painted and glazed ceramic tiles) adorn churches, restaurants, and fountains. Of course, parts of Lisbon lack charm. Even some downtown areas have lost their classic Portuguese appearance as the city has become more cosmopolitan: shiny office blocks have replaced some 19th- and 20th-century art nouveau buildings.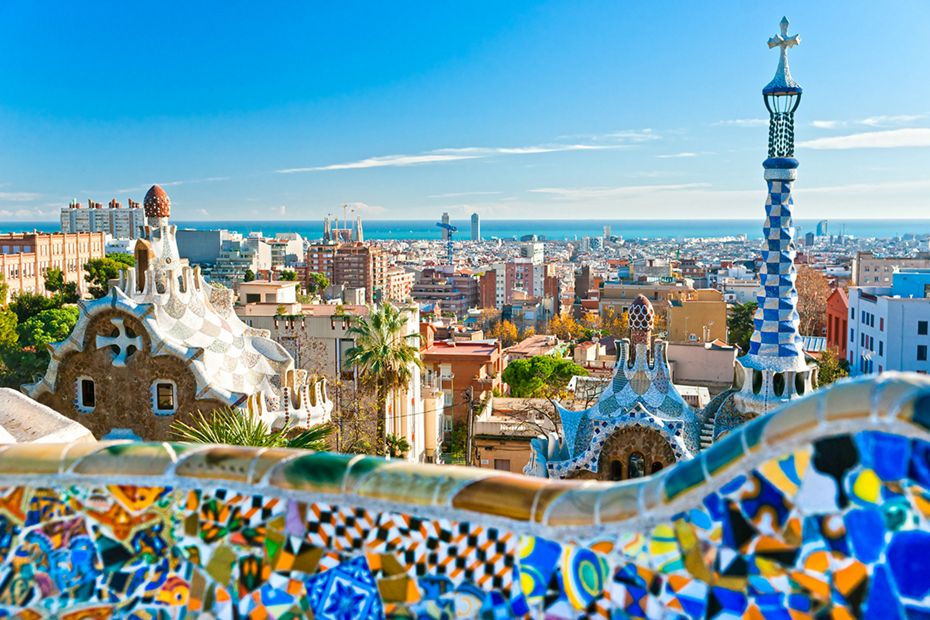 MillenniuM Travel can help you with more than just your cruise. We are here to assist you with all of your vacation plans including pre & post cruise hotels, transfers, tours and more to ensure you truly experience a "Taste of Life".  You can search through our luxury partnered hotel options using the links below.  If you need any assistance or have any questions regarding your pre and post cruise travel plans, please don't hesitate to contact us at (831) 659-0151 or Cruises@MmMmTravel.com. 
MaryAnn Tsai, Co-Founder & Owner
Growing up in a spirited Italian family in Boston, Massachusetts, MaryAnn spent summers helping her grandmother tend a verdant garden featuring rows of vegetables, herbs, and an especially precious vineyard. From the last of these, the family celebrated the rite of winemaking; a tradition that young MaryAnn did not fully appreciate until years later.
During her college years, MaryAnn found herself again ensconced in vineyards; this time in a study-abroad program at the University of Angers, France. Located in the glorious Loire Valley, the idyllic town of Angers epitomized French country living and was the perfect place to spark a willing palate for simple, but well-crafted wines and inspired cuisine. It was here that MaryAnn caught "the bug" that would fuel her interest in wines, and ultimately inspire her move to Napa Valley, her graduation from Harvard Business School, and the launch of a wonderful career in the wine industry.
Hired by Mike Moone to join Beringer Wine Estates in 1989, MaryAnn realized a long-standing dream to live and work in the legendary Napa Valley. During this time, and over the next 20+ years, she was involved with producing notable wines and brands, three of which earned the distinction of being named as "Wine Spectator's #1-rated Wine in the World". With the creation of Moone-Tsai wines in 2006, MaryAnn and Larry have set their sights on earning a fourth #1 rating…under the Moone-Tsai banner. Alongside their shared pursuit of this grand-vins endeavor, MaryAnn and Larry are especially proud to raise their two daughters in the fabled Napa Valley wine country that they are pleased to call home.
Larry Tsai, Co-Founder & Owner
As a first generation Chinese-American boy growing up in the lively North Shore neighborhoods of New York's Long Island, Larry held a peculiar fascination for the "yin-yang" that one might confer upon the daily experience. Indeed, in an environment where conventions frequently compelled forced choices (Yankees v. Mets; Ginger v. Maryann; dim sum vs. lox & bagels; etc.), he often instead strayed to permutations of the many possibilities lying therein, and beyond.
While this fascination might have led him to distraction, he was able to synthesize this into a world view that would prepare him for the many opportunities that awaited him in college, and later, in his professional and personal life. After earning degrees at Princeton and the Stanford Graduate School of Business, Larry embarked on a variegated career that enabled him to indulge his intertwining interests in wine, food, and the arts.
By way of his experiences across Fortune 500 companies, and atop emerging gourmet/food/lifestyle enterprises and Napa Valley non-profits; Larry has combined his management skills with a calling to create and deliver extraordinary wines and experiences that support the Moone-Tsai credo.
Since taking the winery's helm in 2010, Larry has moved Moone-Tsai from its single-cabernet-infancy to the brand's current annual production of seven acclaimed wines across 3,000 cases, with distribution in selected U.S. markets and abroad. Along the way, he has found that the simple pleasure of connecting with people who enjoy well-crafted wines is nothing less than divine. Teaching and tasting with the newly impassioned to the more studied and discerning; from Baton Rouge to Bali, Seoul to Sun Valley, Jackson Hole to Jakarta, and Manhattan to Mumbai; he is reminded of the axiom that posits how adept that Napa Valley wines can be in bringing together people over good times and fine conversation.
Chef Kurt Grasing, Proprietor of Grasing's Restaurant
Growing up in the Willamette Valley in Oregon, Kurt's love of food began from an early age. While other children may have hosted lemonade stands on the corner of their neighborhood, Kurt saved up to buy raspberry bushes, so he could harvest the berries to sell to neighbors. He began to experiment with culinary techniques by cooking apples from the family apple trees, testing out different cooking methods (four to be exact) to study the results. Kurt has always gravitated to great tasting food, with his love for food and entrepreneurial mind Kurt set out on what would be a career that has spanned almost four decades.
Kurt has had the opportunity to work in some of the finest restaurants in the world. His apprenticeship began at the Clift Hotel in San Francisco. After his apprenticeship he refined his craft at Narsai's in Berkeley, first as a saucier and then as chef. Kurt then had the chance to move to the east coast to work at the Pierre Hotel in New York as the Executive Sous Chef. In the years that followed he was at the three-star La Gavroche in London and Four Seasons in Boston. He returned to the west coast in 1986 to open 231 Ellsworth in San Mateo, which was soon considered one of the top restaurants in California during his time. One highlight of Kurt's career was to do a cooking show with Julia Child, an icon in American cooking history and early role model for him.  She was an inspiration to millions and helped shape Kurt's lifelong love of food.  It was a once in a lifetime experience and one he will always treasure.
In March of 1998 Kurt opened the door to his namesake restaurant: Grasing's in Carmel. A Carmel classic for over two decades, Grasing's restaurant has provided Kurt the opportunity to allow his love for food and entrepreneurial mind continue to develop. Grasing's has expanded over the years to include additional dining space and the popular bar/lounge space. Kurt has also extended his love for food to include jet catering for private planes coming in and out of Monterey and now you may see Kurt around town in the Grasing's van as he adds additional catering services available to the Monterey Peninsula!
About Silversea Cruises
Presenting Silver MOON
Built by cruise lovers, for cruise lovers, Silver Moon will be the epitome of 21st century luxury travel. Building on the phenomenal success of Silver Muse, Silver Moon – to be delivered August 2020 – will mirror her sister ship and will establish a new era of Silversea. At 40,700 gross tons and with a capacity to accommodate 596 passengers on board, Silver Moon will maintain the small-ship intimacy and spacious all-suite accommodation which are the hallmarks of the Silversea experience. Silver Moon will also feature the all-new Sea And Land Taste (.S.A.L.T.) programme – an immersive culinary concept that will enable guests to travel deeper through a range of destination based gastronomic experiences. Get ready – a new moon is coming.
Headquartered in Monte Carlo, Silversea's small luxury ships are designed for those who delight in the thrill of discovery while indulging mind and body in the most lavish surroundings imaginable. All accommodations are spacious, ocean-view suites and most  include butler service and private verandas. Silversea voyages and cruise expeditions sail to over 800 destinations on all seven continents, more than any other cruise line. Our intimate, ultra-luxury ships can sail up narrow waterways into the heart of a city, or tie up right at the pier while others must anchor off shore.   Enjoy the convenience, ease and comfort of an  all-inclusive cruise fare that includes almost all of your discretionary onboard expenses.
Intimate Boutique Ships: Our 9 small luxury ships can show you the world in a far more personal, meaningful way. They can glide into small, secluded harbors or transport you on an expedition to some of the most remote regions of the globe.  In the evening. return to gracious hospitality reflecting our Italian heritage and cherish the relaxed, friendly camaraderie  among guests in the lounges and open bars where faces quickly become familiar and conversation strikes a common chord.
Polished to Perfection: Silversea is passionate about service and profoundly committed to maintaining the highest standards. Service is richly personalized, genuine and caring, every wish, every need is discretely anticipated. With the experienced, highly trained personnel of a top luxury cruise line and a staff to guest ratio of nearly one to one, service excellence is guaranteed aboard Silversea ships.
Global Flavors for Worldly Travelers: Renowned for culinary excellence Silversea's luxury cruises offer a choice of open-seating dining options throughout the fleet, as well as several specialty venues aboard all non-expedition ships.   Silver Spirit has six restaurants to choose from; rather remarkable for a ship hosting only 540 guests.  Changing daily menus present a wide range of offerings including Continental, vegetarian and healthy selections, as well as regional specialties unique to the destination.
Your Suite is Your Sanctuary: Silversea offers one of the highest space-per-guest ratios of any luxury cruise accommodations. All of our suites feature ocean views, and many, a private teak veranda. That's why every Silversea suite is indulgently spacious, and beautifully furnished. Freshen up in your Italian marble bathroom with a choice of luxury amenities to suit your personal taste.
To make a reservation please contact us directly at 831.659.0151 or email us at Cruises@MmMmTravel.com. For additional information about this enchanting voyage, please fill out the form below and we will respond to your request within 1 business day via email. Please remember that our response to your query may accidentally be directed to your junk mail folder.