Join Gabrielle Leonhard O'Connell & Wayne O'Connell, Vintners of O'Connell Family Wines in the Med aboard Silversea's newest 5-star luxury ship Silver Moon – launching August, 2020! As the cicadas wake up from winter and the bougainvillea bursts into bloom, picture yourself wandering through the cobbled streets of Greece, Sicily and Italy. Leaving the shadow of the Pantheon, you could soon be watching one of those fabled sunsets in Santorini, exploring the picturesque villages of Cephalonia and spending some time in the Aeolian islands, and the gravity defying Sorrento – jewel of the Amalfi coast. However you choose to fill your day understated luxury awaits on Silversea's 596 guest Silver Moon where you will enjoy eight alternative restaurants, large suites with a private butler, open bar, divine exclusive O'Connell Family Wines activities & more. Guests wishing to participate in all O'Connell Family Wines events must book through MillenniuM Travel. Anyone making their reservation elsewhere (including directly with Silversea) will not be included in all events with O'Connell Family Wines.
Exclusive Happy New Year Savings Offers:
Free Airfare:

Book by

January 2, 2020

and enjoy

Free Round Trip Economy Airfare or Business Class Airfare from $699 each way from select US airports*
Early Booking Bonus:

Book and pay in full by

January 2, 2020 & save 10%!
25% Single Supplement: Silversea is delighted to welcome solo travelers aboard our intimate ships with single supplements at only 25% in select rooms (contact MillenniuM for pricing).
Cruise Highlights:
Enjoy receptions featuring O'Connell Family Wines vintages and participate in multiple O'Connell Family Wines wine paired dinners hosted by Gabrielle Leonhard O'Connell & Wayne O'Connell, vintners of O'Connell Family Wines.
Participate in multiple O'Connell Family Wines Dinners lead by Gabrielle Leonhard O'Connell & Wayne O'Connell.
Savor an included O'Connell Family Wines 5-course wine paired dinner in La Dame by Relais & Châteaux, sponsored by MillenniuM Travel.
Added shipboard credit for guests paying with unbranded American Express Platinum or Centurion cards.

All-suite All-inclusive 7-Day Cruise Includes:
Exclusive Culinary & Wine activities hosted by Gabrielle Leonhard O'Connell & Wayne O'Connell of O'Connell Family Wines (MillenniuM Travel guest Exclusive).
Complimentary Beverages in-suite and throughout the ship – select wines, champagne, premium spirits, specialty coffees and soft drinks, plus your own tailored mini-bar
Onboard gratuities always included in your fare
Spacious suites – most with private verandas
Personalized service – nearly one crew member for every guest
Butler service in every suite – all guests are pampered equally
Open-seating dining options – dine when and with whomever you please
Diversity of dining venues – casual, romantic, regional delicacies, and gourmet cuisine inspired by Relais & Châteaux
In-suite dining and 24-hour room service – always complimentary, always available
Sophisticated entertainment from live music to production shows
Enrichment lecturers, acclaimed chefs and destination consultants
Complimentary transportation into town in most ports
Free WiFi throughout the ship (daily limit applies)
2021 DATE
PORT
ARRIVE / DEPART
May 17, M
ATHENS (PIRAEUS), GREECE

Embark from 1pm / 7pm

O'Connell Family Wines Welcome Reception & Wine Dinner in Hot Rocks Grill, under the stars*   

May 18, Tu
SANTORINI, GREECE

8am / 7pm

O'Connell Family Group Dinner in Atlantide* 

May 19, W
SOUDA BAY, CRETE, GREECE

7am / 2pm

Afternoon O'Connell Family Wines Wine Tasting open to all guests aboard* 

Evening  O'Connell Family Wines group dinner in Silver Note Jazz Club* 

May 20, Th
ARGOSTOLI (CEPHALONIA), GREECE

8am / 3pm

Champagne Reception followed by O'Connell Family Wines Gala 5-course Wine Dinner in

La Dame by Relais & Châteaux* 

May 21, F
SIRACUSA, SICILY, ITALY 

8am / 11pm

May 22, Sa
LIPARI ISLAND, AEOLIAN ISLAND,  ITALY

8am / 7pm

O'Connell Family Group Dinner in SALT* 

May 23, Su
SORRENTO, (AMALFI COAST / ISLE OF CAPRI)  ITALY

8am / 7pm

O'Connell Family Wines Farewell Reception & Wine Dinner in La Terrazza* 

May 24, M
ROME (CIVITAVECCHIA), ITALY 

Disembark 8am-10am

*Optional Exclusive Post-Cruise Stay in Tuscany with O'Connell Family Wines (details TBA)

*Optional Post-Cruise Excursion: Civitavecchia to Family Farm & Vineyard with cooking demo, wine-tasting, and slow food, farm to table lunch en route to Rome. 
*Itinerary, events, times, and locations subject to final confirmation once aboard ship. Invitations will be delivered the evening prior to all O'Connell Family Wines exclusive  events and a Guest Itinerary will be mailed with MillenniuM Travel guests' cruise documents. Details on our optional exclusive Post Cruise stay in Tuscany & Post-Cruise Excursion to Civitavecchia will be made available to guests as they become available. There will be additional fees for the post cruise stay & excursion for guests that wish to participate in these optional programs.
Exclusive Happy New Year Savings Offers:
Free Airfare:

Book by

January 2, 2020

and enjoy

Free Round Trip Economy Airfare or Business Class Airfare from $699 each way from select US airports*
Early Booking Bonus:

Book and pay in full by

January 2, 2020 & save 10%!
25% Single Supplement:

Silversea is delighted to welcome solo travelers aboard our intimate ships with single supplements at only 25% in select rooms (contact MillenniuM for pricing).
Suites
Fares with Air
& 10% Savings* 
Cruise Only with
10% Savings (no air)* 
VISTA SUITE,  334 ft² with ocean-view windows, Deck 4
$4,610
$3,710
PANORAMA SUITE, 334 ft² with ocean-view windows, Deck 9
Waitlist
Waitlist
CLASSIC VERANDA SUITE, 387 ft² with Veranda, Decks 5,6
$5,600
$4,700
SUPERIOR VERANDA SUITE,  387 ft² with Veranda, Decks 7, 8, 9
$5,780
$4,880
DELUXE VERANDA SUITE, 387 ft² with Veranda, Midship Decks 6,7,8
$5,960
$5,060
SILVER SUITE (1 Bedroom), 786 ft² with Veranda, Deck 9,10,11
$8,660
$7,760
ROYAL SUITE (1-Bedroom), 1130 ft² with Veranda, Forward Deck 7
Waitlist
Waitlist
GRAND SUITE  (1-Bedroom), 1475 ft² with Veranda, Forward Deck 8,9
Waitlist
Waitlist
OWNER'S SUITE (1-Bedroom), 1281 ft² with Veranda, Deck 9
Waitlist
Waitlist
*MillenniuM Travel Fares are per person based on double occupancy in US dollars. Fares above include a $200 per person add-collect over Silversea's promotional cruise fares to help  offset the wine, shipping, and other expenses for our private wine events.  Solo traveler fares and triple rates available upon request. 2 Bedroom Suites are available in the Silver, Royal, Grand & Owner's suite categories; contact MillenniuM for quotes. Fares will increase as ship fills.  Fares shown does not guarantee availability. A 25% deposit secures you the best available pricing and suite locations. To receive American Express Amenities, guests must use an unbranded American Express Platinum or Centurion card for final payment. A reservation through MillenniuM Travel ensures invitations to private receptions and dinners, including a 5-course wine-paired dinner in La Dame by Relais & Chateaux. Silversea's 10% early payment savings is offered through January 2, 2020. Minimum number of guests required for O'Connell Family Wines  to host. Free transfers available only for guests utilizing Silversea air offer. Economy Class Air is provided on domestic US/Canada flights and intra-European flights from select US and Canadian gateways. Offer applies to new bookings made by January 2, 2019. Promotional air offer is valid only for guests from the United States and Canada. In the event economy class air is unavailable (determined at Silversea's sole discretion), a non-use Air credit in the amount of $900 per person may be applied to your booking. Silversea reserves the right to select the air carrier, routing and departure airport from each gateway city. Airline baggage fees are not included. Deviations to air travel dates are accepted at a charge of $150 per request plus all additional air costs. Due to flight schedules, some voyages may require an overnight hotel stay pre or post-cruise. This will be available for booking at an additional charge.  Please call for more information. Other conditions may apply, see Silversea's Terms & Conditions for more details. CST# 1005871-40. Silversea ship's registry: Bahamas. Please call MillenniuM Travel for more details.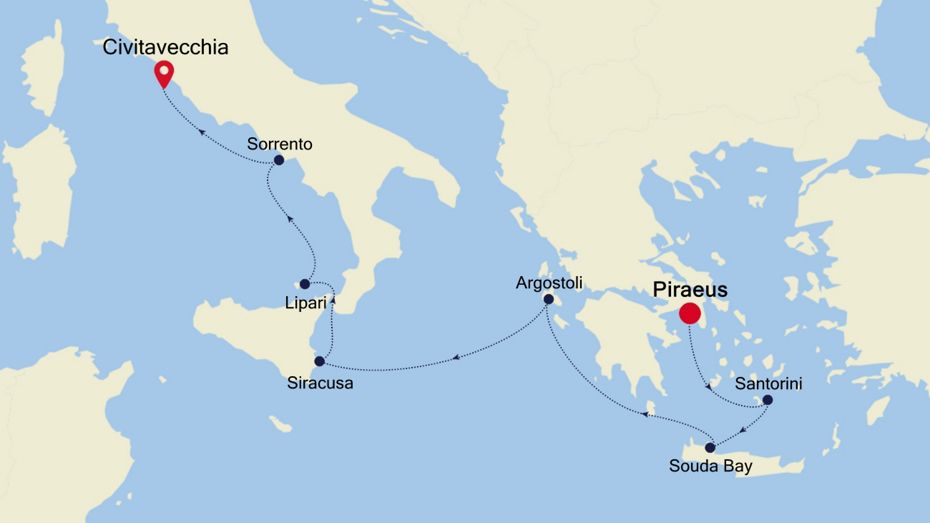 A city of legend, civilisation and enduring culture, Athens is a majestic and magical urban sprawl. Extraordinary elegance and grace combine with grit and graft in Greece's capital, where highways encase ruins from antiquity, and gleaming museums and galleries stand beside concrete sprayed with edgy street art. These contrasts enhance and elevate the wonders of this 2,500-year-old city, however, which can count notable contributions to philosophy, drama and democracy, among its global legacy. Piraeus' giant port and naval base welcome you to the edge of the Athens' urban area. From there it's a simple jaunt to the centre. The majestic ancient citadel of the Acropolis dominates an elevated platform and is a constant presence as you explore the city. The wonderful remains of the columned temple of the Parthenon – which date back to the 5th century BC – stand here, representing the pinnacle of classical architecture.
Breathlessly romantic, and incredibly scenic, the azure domes and whitewash buildings that cascade down Santorini's slopes are prime honeymoon material – and relentlessly romantic. A true gem of the Cycladic island group, Santorini is startlingly pretty, and its white windmills and dazzling villages are incredibly easy on the eye. Envy-inducing and evocatively beautiful, Santorini's sunsets are legendary, and the island is a highlight of any voyage to the Greek islands. Look out over the endless expanse of blue waves, filling the massive volcanic caldera of Santorini – and absorb one of the most spectacular views in the world. The sheer rock shoulders of the caldera create an immense, natural amphitheatre – so enjoy the show, as you sip a local, volcanic-mineral enhanced white wine, and fall in love all over again. Any meal is well rounded off with the famous wine, Vinsanto.
Enter Souda Bay to land on Greece's largest island, and explore the sun-soaked charms of this fascinating land of legends, landscapes and luxuries. Packed with beautiful beaches and rich maritime history, Souda Bay's huge natural harbour is a spectacular entrance, opening up the treasures of Crete's many well-stocked museums, rich archaeological sites, and charming Venetian fishing towns. The massive natural harbour of Souda Bay also makes the site an interesting spot for military history – with a huge NATO base here, as well as the Souda Bay War Cemetery, which honours Allied soldiers of World War II. Soak up some Mediterranean sunshine by heading straight to one of the luxurious white sand beaches – where you can recline to a soundtrack of fizzing waves, and dine with sparkling sea views stretching out before you. Explore olive groves producing golden oil, and savour the deep, fruity flavours. 
Loggerhead turtles patrol the clear, calm waters of Cephalonia island, which rises majestically out of the Ionian's emerald green haze. A place of simple, fundamental pleasures, discover this island where lazy waves lap against long, sweeping expanses of silky sand, and contented laughter echoes above tables groaning with platefuls of fresh seafood and generously splashed wine. It's not always been this peaceful, however. Having survived German and Italian occupations – and the bloodshed of the Greek Civil war – Cephalonia was finally overcome by a devastating earthquake in 1953, which razed practically every structure during a hellish half-minute of destruction. Nowadays, Cephalonia is a heavenly mirage of idyllic beaches, all overlooked by the huge rise of Mount Aenos – a black-pine coated mountain where wild ponies roam freely.
Honey-coloured Siracusa is a staggering UNESCO World Heritage Site, and an extraordinary Sicilian city of immense ancient history. The modern population is a fraction of what it was at the city's heyday around 400 BC, when Athens' might was successfully challenged and faced down, reinforcing the city's incredible power and status. Siracusa's historical nucleus waits to be discovered on the compact islet of Ortygia. The city was founded here, but grew over time, spreading across to the mainland. A small channel separates the two, which is now spanned by twin bridges. Wander the atmospheric streets of this time warp, to reach the shining elegance of Piazza Duomo. The Baroque cathedral rises like a giant sandcastle, and you can settle opposite to cradle a glass of wine and enjoy the view over the immaculate square – people watching before the glorious baroque façade. Dig deep into its history at the mainland's archaeological park. 
Located just to the north of Sicily, and to the west of Italy's mainland, Lipari Island is the largest of the Aeolian's cluster. Florally-painted buildings line cobbled, plant-pot decorated streets – and glow attractively in the ever-present sunshine. The laid-back island atmosphere immediately washes over you, as you breathe in your first taste of the salty sea air. With tastebud-jangling pizza, palate-satisfying wines, and sparkling blue waters to behold – Lipari Island is a little slice of sensory heaven. Head straight to the shore to soak up the rich blue hues of spots like Havana Beach – where shelves of turquoise are interrupted only by bobbing yachts and occasional swimmers. Hike the scenery, and look out across the archipelago to the fiery cone of Stromboli – one of three active volcanoes in Italy – which looms from the blue waters.
Sorrento's colourful, sun-faded facades cascade down from green hills and cliffs to the Bay of Naples' gently lapping waters. The perfect base for exploring this Italian corner of outstanding natural beauty, venture to the curvaceous roads of the Amalfi coast – or enjoy leisurely jaunts across the shimmering waves to Capri's gem of an island. While it makes for a fantastic jumping-off point, Sorrento itself has oodles of rustic fishing town charm, so don't rush off too quickly. Piazza Tasso is the locals' main meeting spot and a starting point for a wander through the picturesque streets. Throw back a quick espresso caffeine kick at a standing cafe, before strolling through Corso Italia – Sorrento's spine – which is lined with boutiques, museums, bars and restaurants. The historic Church of San Francesco blossoms with colourful celebrations of weddings, which spill out into its gorgeous ivy-tangled cloisters.
All roads lead to Rome, and with good reason – this city is one of the world's most thrilling, offering unmatched history along every street. An evocative, inspiring and utterly artistic capital of unrivalled cultural impact, Rome is a city of back-to-back landmarks, which will take you on an exhilarating journey through the ages. This may be one of the world's oldest cities, but it's well and truly lived in. The ruins are punctuated with murmuring cafes, and the outdoor seating of restaurants sprawls out across piazzas, enticing you to sample tangles of creamy pasta and crispy pizzas. Rome's incredible Roman Forum is littered with the ruins of its ancient administrations, which have stood firm for 2,000 years, since the times when the area was the centre of the Western world. Few sites are more simultaneously beautiful and haunting than that of the storied Colosseum, which looms deep into Rome's rich blue sky.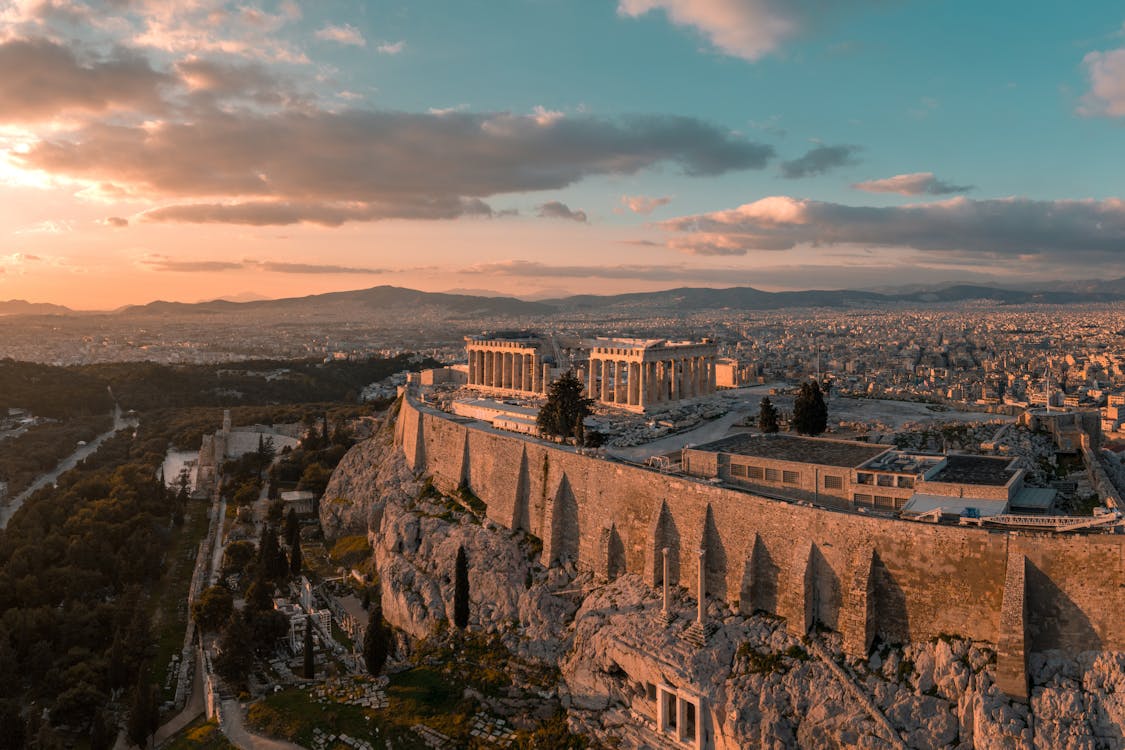 MillenniuM Travel can help you with more than just your cruise. We are here to assist you with all of your vacation plans including pre & post cruise hotels, transfers, tours and more to ensure you truly experience a "Taste of Life".  You can search through our luxury partnered hotel options using the links below.  If you need any assistance or have any questions regarding your pre and post cruise travel plans, please don't hesitate to contact us at (831) 659-0151 or Cruises@MmMmTravel.com. 
O'Connell Family Wines Exclusive Post-Cruise Stay in Tuscany
We will be offering an exclusive optioanl Post-Cruise stay in Tuscany for O'Connell Family Wines guests. This program is exclusive to O'Connell Family Wines guests & must be reserved through MillenniuM Travel. We will provide details to guests as they become available. Additional fee applies.
Optional Post-Cruise Excursion: Civitavecchia to Family Farm & Vineyard with cooking demo, wine-tasting, and slow food, farm to table lunch en route to Rome.  Details TBA
Vintners Gabrielle Leonhard O'Connell & Wayne O'Connell
Single Vineyard Estate O'Connell Family Vineyard Cabernet Sauvignon, Oak Knoll District of Napa Valley
"The family estate vineyard is the result of our lifelong dream to produce world-class wine. We traveled to Napa Valley for decades to enjoy the wine country lifestyle and now we live it and honor it. Our goal is to coax the personality of our soil, climate and farming practices into marvelous glasses of wine that will be raised for many joyful toasts."
Gabrielle O'Connell's Bio: Vintner & Director of Winemaking O'Connell Family Wines
Gabrielle Leonhard O'Connell, is vintner and Director of Winemaking of O'Connell Family Wines, which produces Gabrielle Collection, Pietro Family Cellars and O'Connell Family Vineyard Estate Cabernet Sauvignon. The family portfolio of wines is known for boutique, handcrafted, gold metal Cabernet Sauvignons from the O'Connell Family Estate Vineyard in the Oak Knoll District of Napa Valley and their elegant Chardonnay and sumptuous Sauvignon Blanc. Gabrielle specializes in distinctive, small production Cabernet Sauvignons that show a sense of place and her style of artful blending. The Gabrielle Collection has a loyal following of fine wine collectors worldwide.
As a forward thinking vintner, Gabrielle believes in bio-diversity, purity of the growing environment and sharing the bounty that a vineyard based lifestyle produces. She established the CCOF Organic Certified estate vineyard and gardens as a diverse eco-system to ensure overall vineyard health- one of few Napa Valley estates that is 100% organic. She believes this complex environment sustains healthy organisms that maintain a naturally robust vineyard, which creates beautifully complex wines. The olive grove, orchard, lavender field, herb and vegetable garden produce culinary and lifestyle enhancing products, that embody the natural luxury of wine country living. These products and innovative food & wine pairings are featured for all to enjoy at Gabrielle Collection taste+, the winery's Tasting Boutique in downtown Napa.
Gabrielle has another passion: Olive Oil. She has completed the certification curriculum at UC Davis to be an Olive Oil Taster; is founder of the Olive Oil Culinary Guild- a training program for chefs on olive oil sensory evaluation and quality; and of MOPREP- an organization to preserve the historic olive trees in California. She is currently authoring a The Ultimate Guide of American Olive Oil and grows historic Mission olives to produce GC Napa Valley Certified Organic Estate Extra Virgin Oil.
Ms. Leonhard O'Connell is active in the wine industry including: National Board President of Women for WineSense, judging wine competitions, and honored as a leader in Sustainable Farming by Napa Valley Grape Growers.
About Silversea Cruises
Presenting Silver MOON
Built by cruise lovers, for cruise lovers, Silver Moon will be the epitome of 21st century luxury travel. Building on the phenomenal success of Silver Muse, Silver Moon – to be delivered August 2020 – will mirror her sister ship and will establish a new era of Silversea. At 40,700 gross tons and with a capacity to accommodate 596 passengers on board, Silver Moon will maintain the small-ship intimacy and spacious all-suite accommodation which are the hallmarks of the Silversea experience. Silver Moon will also feature the all-new Sea And Land Taste (.S.A.L.T.) programme – an immersive culinary concept that will enable guests to travel deeper through a range of destination based gastronomic experiences. Get ready – a new moon is coming.
Headquartered in Monte Carlo, Silversea's small luxury ships are designed for those who delight in the thrill of discovery while indulging mind and body in the most lavish surroundings imaginable. All accommodations are spacious, ocean-view suites and most  include butler service and private verandas. Silversea voyages and cruise expeditions sail to over 800 destinations on all seven continents, more than any other cruise line. Our intimate, ultra-luxury ships can sail up narrow waterways into the heart of a city, or tie up right at the pier while others must anchor off shore.   Enjoy the convenience, ease and comfort of an  all-inclusive cruise fare that includes almost all of your discretionary onboard expenses.
Intimate Boutique Ships: Our 9 small luxury ships can show you the world in a far more personal, meaningful way. They can glide into small, secluded harbors or transport you on an expedition to some of the most remote regions of the globe.  In the evening. return to gracious hospitality reflecting our Italian heritage and cherish the relaxed, friendly camaraderie  among guests in the lounges and open bars where faces quickly become familiar and conversation strikes a common chord.
Polished to Perfection: Silversea is passionate about service and profoundly committed to maintaining the highest standards. Service is richly personalized, genuine and caring, every wish, every need is discretely anticipated. With the experienced, highly trained personnel of a top luxury cruise line and a staff to guest ratio of nearly one to one, service excellence is guaranteed aboard Silversea ships.
Global Flavors for Worldly Travelers: Renowned for culinary excellence Silversea's luxury cruises offer a choice of open-seating dining options throughout the fleet, as well as several specialty venues aboard all non-expedition ships.   Silver Spirit has six restaurants to choose from; rather remarkable for a ship hosting only 540 guests.  Changing daily menus present a wide range of offerings including Continental, vegetarian and healthy selections, as well as regional specialties unique to the destination.
Your Suite is Your Sanctuary: Silversea offers one of the highest space-per-guest ratios of any luxury cruise accommodations. All of our suites feature ocean views, and many, a private teak veranda. That's why every Silversea suite is indulgently spacious, and beautifully furnished. Freshen up in your Italian marble bathroom with a choice of luxury amenities to suit your personal taste.
To make a reservation please contact us directly at 831.659.0151 or email us at Cruises@MmMmTravel.com. For additional information about this enchanting voyage, please fill out the form below and we will respond to your request within 1 business day via email. Please remember that our response to your query may accidentally be directed to your junk mail folder.