From the grand canals of Venice and the fashionable avenues of Monte Carlo to the treasures of Rome and the mysteries of Sicily, a culturally enriching voyage highlighted by a maiden call to Gallipoli.  Along the way enjoy wine paired dinners, receptions, tastings, a cooking demo & events with Sondra Bernstein and Chef John Toulze, Proprietors of the girl & the fig while being pampered aboard Crystals award winning Crystal Serenity with large staterooms, multiple restaurants, Michelin inspired dining and more. Sondra & John are bringing some of their favorite the girl & the fig wines aboard, to share exclusively with you, an MmMmTravel guest. Guests wishing to participate in all the girl & the fig events must book through MmMmTravel. Anyone making their reservation elsewhere (including directly with Crystal) will not be included.
Why Crystal Cruises by MmMmTravel?
Exclusive events hosted onboard by Sondra Bernstein & Chef John Toulze, Proprietors of the girl & the fig include private receptions, food & wine pairings, wine dinners, tastings, a cooking demo & more.

Crystal Cruises' all-inclusive value provides:
Complimentary fine wines, champagne, premium spirits and non-alcoholic beverages including bottled water,
specialty coffees, soft drinks and fresh juices
Dining; including specialty venues Prego, and Umi Uma & Sushi Bar inspired by Chef Nobu Matsuhisa.
Pre-paid gratuities throughout for housekeeping, bar and dining staff
24-hour room service
Award-winning Broadway-style entertainment, piano bars and dance clubs
Recent-release films in spacious surround-sound theatre
A wide range of enrichment classes such as art, music, computer/technology, dance, and foreign language
Comfortable shuttles to town in most ports and concierge services for personal arrangements ashore
Gym with state-of-the-art fitness equipment and classes including yoga, Pilates, cycling, Kinesis systems & Tai Chi
DATE
PORTS
ARRIVAL
DEPART

Sep 21, Sa

Venice, Italy

Embark

Overnight

the girl & the fig Welcome Reception & Wine Dinner*

Sep 22, Su

Venice, Italy
Exclusive Optional boat ride to Murano & Burano islands (fee)*

3:00 PM

Sep 23, M

Dubrovnik, Croatia

12:00 PM

9:00 PM

Exclusive Optional walking tour and countryside fireside  lunch (fee)*
the girl & the fig Private Wine Tasting, followed by casual group lunch*

Sep 24, Tu

Kotor, Montenegro
Exclusive Optional walking tour and Croatian and Montenegrin wine-tasting (fee)

9:00 AM

5:00 PM

Sep 25, W

Corfu, Greece

8:00 AM

10:00 PM

Sep 26, Th

Gallipoli, Italy

8:00 AM

2:00 PM

the girl & the fig Cooking Demo*

Sep 27, F

Taormina/Giardini Naxos (Sicily), Italy

7:00 AM

5:00 PM

the girl & the fig Reception & Gala Wine Dinner*

Sep 28, Sa

Sorrento, Italy
Exclusive Optional day trip to Positano, Ravello & Amalfi Coast (fee)

7:00 AM

8:00 PM

Sep 29, Su

Rome/Civitavecchia, Italy
Exclusive Optional farm-to-table wine lunch at countryside Agriturismo & vineyard (fee)*

7:30 AM

9:00 PM

Sep 30, M

Monte Carlo, Monaco

12:00 PM

Overnight

Oct 01, Tu

Monte Carlo, Monaco

5:00 PM

the girl & the fig Farewell Reception & Wine Dinner*

Oct 02, W

Barcelona, Spain
Exclusive Optional evening tapas & wine sampling by side-car motorcycle or open air van (fee)*

12:00 PM

Overnight

Oct 03, Th

Barcelona, Spain

Disembark am

*Itinerary, events, times & locations are subject  to final confirmation once aboard ship. Invitations will be delivered the evening prior to event to MmMmTravel guests and a Guest Itinerary will be mailed with guests Final Cruise Documents.  Optional shore excursions are exclusive to our group and are offered at an added fee; details will be announced at a later date.
Fares include: all beverages including fine wines, champagne, premium spirits and all non-alcoholic beverages such as bottled water, soft drinks and specialty coffees; gratuities for housekeeping, dining and bar staff; complimentary evening of specialty restaurant dining in Prego and at least once in Umi Uma & Sushi Bar (additional reservations or visits available for a modest fee.); 24-hour room service; complimentary Wi-Fi/Internet access; attentive Butler service in all Penthouse categories; enrichment workshop series featuring lectures; fitness programs including yoga, golf instruction and mat Pilates; and much more.
| | | |
| --- | --- | --- |
| Category | MmMmTravel Fare* | Past Guest Savings |
| C3-Deluxe Stateroom 226 sq. ft with Picture Window | Waitlist | tba |
| C2-Deluxe Stateroom 226 sq. ft with Picture Window | Waitlist | tba |
| C1-Deluxe Stateroom 226 sq. ft with Picture Window | $5,435 | $137 |
| B3-Deluxe  Stateroom 269 sq. ft with Verandah | $6,530 | $165 |
| B2-Deluxe Stateroom 269 sq. ft with Verandah | $6,695 | $169 |
| B1-Deluxe Stateroom 269 sq. ft with Verandah | $6,830 | $172 |
| A2-Deluxe Stateroom 269 sq. ft with Verandah | Waitlist | tba |
| A1-Deluxe Stateroom  269 sq. ft with Verandah | $7,035 | $177 |
| P2-Deluxe PURE Stateroom 269 sq. ft with Verandah | $7,140 | $180 |
| P1-Deluxe Stateroom 269 sq. ft with Verandah | $7,250 | $182 |
| PH-Penthouse, Deck 10 & 11 403 sq. ft with Verandah | $10,890 | $274 |
| SH-Penthouse, Deck 10 403 sq. ft with Verandah | $10,890 | $274 |
| PS-Penthouse Suite, Deck 10 & 11 538 sq. ft with Verandah | $14,725 | $369 |
| SP-Penthouse Suite, Deck 10  538 sq. ft with Verandah | $14,725 | $369 |
| CP-Crystal Penthouse Suite 1,345 sq. ft with Verandah | $29,500 | $739 |
Place a 4-day courtesy hold by calling (831) 659-0151 or emailing us at Cruises@MmMmTravel.com with passengers names and preferred room category. To receive additional information about this voyage, please fill out the form below. 

*MmMmTravel Fares are per person based on double occupancy in US dollars.  Single and triple rates available upon request. Please note pricing is Crystal's lowest fare but include a $100 per person service fee to offset the costs associated with safely shipping substantial amounts of  wine across the globe. Guests wishing to participate in all events with the girl & the fig must book through MmMmTravel. Guests booking elsewhere, including directly with Crystal,  will be not be included in all events. Cruise-Only Fares are per person in U.S. dollars, double occupancy and do not include cruise port, security and handling charges of $540 per person. Minimum number of guests required for the girl & the fig to host. Fares shown does not guarantee availability. Optional air add-ons are available from Crystal Cruises' designated gateway cities in the U.S. and Canada, and include all government fees and taxes. All offers may not be combined with other promotions, apply to first two full-fare guests in stateroom or suite, are capacity-controlled, subject to availability and may be withdrawn or changed at any time without notice. Click here for complete terms & conditions. Crystal Cruises reserves the right to correct errors or omissions and to change any and all fares, fees, promotions and programs at any time with or without notice. CST# 1005871-40
Venice rests three miles off the coast of mainland Italy and is considered one of the world's most enchanting cities. Known as the "Queen of the Adriatic," it actually comprises more than 100 separate islands. Laced together by a string of 400 intricate bridges, Venice is legendary for its labyrinthine network of canals. A whimsical stroll through the city can lead one to a hidden world of ornately decorated piazzas and shops. As you explore colorful marketplaces and busy town squares, marvel at a priceless legacy of Baroque architecture. Admire the richness of St. Mark's Basilica and the lavishness of the Palazzo Ducale. Getting lost in Venice can be a truly delightful experience. The place of dreams, this romantic city will live long in your memory.
Though it has only recently re-emerged as an independent nation, Croatia is by no means a new country. There were settlements along the Dalmatian Coast before recorded time. When Slavic people migrated here in the 6th century, they converted to Catholicism and adopted the local Latin alphabet. The region eventually became part of the powerful Kingdom of Croatia. Medieval Dubrovnik, formerly the Republic of Ragusa, was one of several walled cities established in the 7th century to guard the coastal approaches. Its fortification was completed in the 13th century and has remained relatively unchanged. The city walls are in excellent condition and today prevent invasion by automobiles. Within the walls, the lovely sleek lines of Venetian-style buildings complement a wealth of ancient stone architecture. Nearby islands feature beautiful beaches as well as intriguing ancient ruins.
Rising above the Adriatic Sea, the town of Kotor is splendid for both its ocean views and medieval Old Town. To walk through its streets is to take a stroll through history. You'll see fortifications dating from the 9th century; the Church of Saint Ana dating from the 12th century; the Church of Saint Luke from the 13th century; the Church of the Healing Mother of God from the 15th century; the Prince's Palace from the 17th century; and Napoleon's Theatre from the 19th century. Stylish gates, enticing flights of stairs and inviting squares, all accessed via a maze of narrow lanes, make Kotor's Old Town a true delight. With your visit, you will understand why Old Town is a UNESCO World Heritage Site.
Shaped like a scythe, the island of Corfu is considered one of the Mediterranean's best-kept secrets. Its lush interior is covered in cypress and olive trees while the main downtown area has elegant Venetian architecture and a serene atmosphere. Strategically important due to its location, this island has managed to maintain its uniqueness despite numerous invasions by outside forces. Today, the culture of Corfu reflects its turbulent past as well as its origins.
Greek for "Beautiful City," Gallipoli is indeed lovely, with its charming old town crowded onto an island that juts out into the Ionian Sea, connected to the mainland by a 17th-century bridge. From this fine location, the canvas is set. Now paint a pretty picture of an atmospheric Italian town: Add a 13th-century fortress, the remains of 14th-century defensive walls, a labyrinth of narrow lanes, a dotting of ornate Baroque churches and the richness of stately palazzi (palaces), all edged by a seafront promenade. Layer by layer, the natural setting and architectural details create a lush masterpiece. Step into it to become immersed in not just a historical representation of Italy's unique place in the world of art and empire, but an actual living stage, where the rough-hewn fortress walls shouldered up against a lapping sea help earn Gallipoli its beautiful name.
Nature and history have made Sicily a land of striking contrasts. The largest island in the Mediterranean Sea, Sicily was for centuries the center of the known world. Its unique geographic position made the island vulnerable to attacks by foreigners, while also making it a meeting place of Mediterranean civilizations, a bridge between the East and West. The picturesque little town of Taormina enjoys a beauty comprised of light, color and sea. Taormina has no middle tones, no grays and no muted shades. Lying on a short terrace of the coast and dripping off the shoulders of the enormous Mount Etna, Taormina embodies the essence of Sicily.
As your ship approaches the Sorrento Peninsula, delight in craggy cliffs draped with flowing pink blossoms. Renowned for its serene way of life, this romantic port exudes a special magic. Its dramatic bluffs and surrounding flowered hills bid travelers welcome to a town overflowing with charm and character. It is easy to relax in this languid southern Italian atmosphere. The sensational Amalfi Coast and the haunting ruins at Pompeii are among the region's highlights.
Civitavecchia was founded by Emperor Trajan in the 2nd century. Today this port is noted for its fine seafood and attractive monuments. Located 90 minutes away is the Eternal City of Rome. Steeped in 2,500 years of history, Rome was for many centuries the center of Western civilization. It was both the focal point of the Roman Empire and of Christendom. Landmarks such as the Colosseum, Forum, Pantheon, Vatican, Sistine Chapel and Spanish Steps are reminders of the legacy of its rich past.
Monaco is an ancient principality steeped in rich and colorful history. Its proud monarchy is presided over by Prince Albert, who assumed the throne after his famed father Prince Rainier died in 2005. Today when gazing on Monte Carlo's modern skyline, it is hard to imagine that Monaco endured a turbulent past. Once a Greek settlement conquered by the Romans, it was bought from the Genoese in 1309 by the Grimaldis, who still rule as the world's oldest monarchy. Monaco covers less than one square mile and is known primarily for its Grand Casino.
Barcelona, capital of Catalonia, is a celebration of history and heir to Greek, Phoenician, Roman, Carthaginian, Gothic and Arab cultural legacies. Since it is nearly as close to Rome, Geneva and Munich as it is to Madrid, Barcelona has long been the Spanish link to Western Europe. It was the home of Picasso, Miró, Dali, Casals and Gaudí and has been described as a Mediterranean Manhattan, a cosmopolitan experimental center for political ideas and artistic movements. In addition to its abundance of artistic and architectural treasures, Barcelona serves as the gateway to one of the world's most impressive mountainside enclaves at Montserrat. Discover the secret legends of the Black Virgin and the alluring chants of monastic life high atop the Catalonian plains. Barcelona's ancient city walls and the narrow crooked streets of the town's old section are laid out for your discovery. You will find that Barcelona has something for everybody.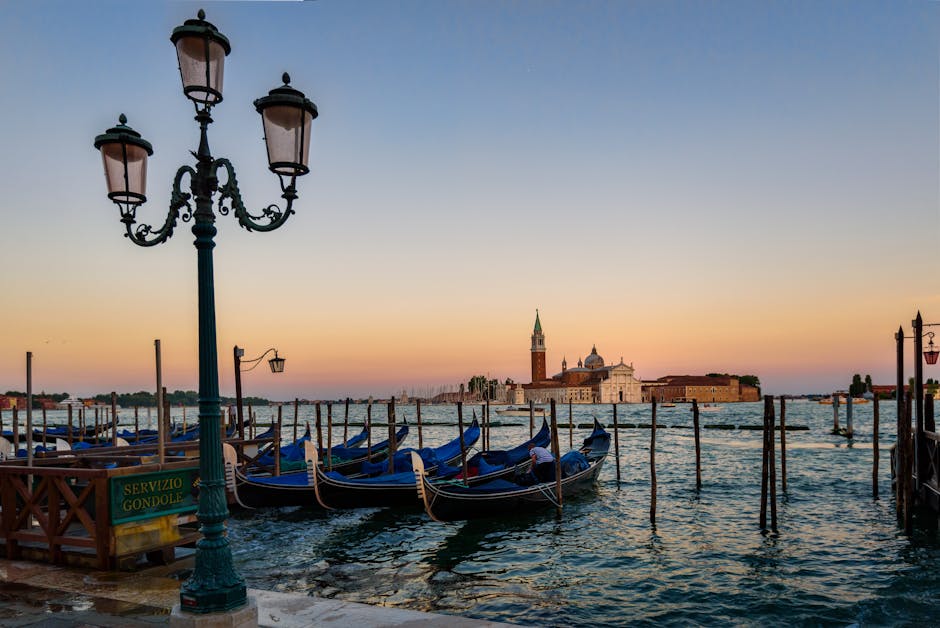 MmMmTravel can help you with more than just your cruise. We are here to assist you with all of your vacation plans including pre & post cruise hotels, transfers, tours and more to ensure you truly experience a "Taste of Life".  You can search through our luxury partnered hotel options using the  links below. If you need any assistance or have any questions regarding your pre and post cruise travel plans, please don't hesitate to contact us at (831) 659-0151 or Cruises@MmMmTravel.com. 
Sondra Bernstein – Proprietor
Sondra is the proprietor of the girl & the fig in Sonoma, the fig café & winebar in Glen Ellen, and a unique event space in Sonoma known as Suite D. Full-service catering along with a food truck, dubbed "the fig rig," and her newest endeavor, The Rhône Room, (wine shop, tasting room and farm) round out her fig empire. She is the author of the the girl & the fig Cookbook, Plats du Jour: the girl & the fig's Journey through the Seasons in Wine and her newspaper called Fig Chronicles that comes out several times per year. Her gourmet food product line is available nationwide under the girl & the fig label and her curated house wines are only available at the restaurants, wine shop or online. In addition to these businesses, The Sonoma FIG Foundation Fund was established in December of 2016. The Fund offers grants to nonprofit organizations that help startup entrepreneurs with funding in food, farming, food media, wine and spirits, restaurants, artisanal food production or new projects for existing businesses.
Over the past twenty-one years the girl & the fig has made its mark in Wine Country and has been a longtime favorite for both locals and visitors to the area. the girl & the fig continues to be featured in many magazines as well as on national television. Just like a plump ripe fig, the girl & the fig food is fresh, healthy, and bursting with flavor. With a seasonal menu featuring garden vegetables and herbs from their own farm, and an abundance of creativity, the rustic Provencal-inspired cuisine allows earth's true and natural flavors to shine. The chefs at the girl & the fig make as many things as possible in house including their own award-winning charcuterie and salumi. In early 2018, Sonoma's much loved local Crisp Bakeshop folded into the girl & the fig adding a full line of cookies and wedding cakes.
The reasonably priced wine list concentrates on wines made with Rhône varietals from California and abroad. In 2012, Sondra was celebrated as "Person of the Year", alongside partner John Toulze by Hospice du Rhône, an international vintners association at their 20th anniversary event for their commitment to promoting Rhône wines. In 2016, she received the Lifetime Achievement award from The Rhône Rangers for the same efforts. the girl & the fig was the first restaurant to offer a Rhône- Alone wine list in 1997, introducing patrons to new varietals and expanding their palates.
One sure thing that can be said about Sondra Bernstein is that, as an authentic Restaurateur, her restaurants are a true expression of her personality. Sondra sets the tone at her restaurants — just the right balance of quirky and elegant — to create a casual yet very singular, authentic dining experience. Many of the guests who frequent Sondra's establishments feel as if she is a friend of theirs, which is understandable given her close attention to ensuring that their experience is distinctive and memorable. Her passion for the hospitality business is her driving force and continues to inspire her to create and recreate.  Knowing that all of this can't happen alone, Sondra has surrounded herself with very talented and passionate people that share the philosophy that life is a work in progress.
Her short story  D.C. born, Philadelphia bred, BFA from Philadelphia College of Art (photography), TGI Friday's Trainer & Team Leader for their national restaurant openings, graduate of The Restaurant School (culinary & restaurant management), Operations Manager for several restaurants in Philadelphia (The Fish Market & Marabella's) and Los Angeles (Alice's Restaurant & Tavern on Main), and Director of Operations for Viansa Winery in Sonoma County.
Chef John Toulze- Managing Partner & Executive Chef
John Toulze is a native of Northern California from a third generation French family. Cooking was, and continues to be, a strong passion in his family life. John started his career in hospitality at Viansa Winery in Sonoma in 1994. After several years of cooking and wine sales, John left Viansa winery to help Sondra Bernstein open the girl & the fig restaurant in Glen Ellen. At the girl & the fig, John's role was varied as he divided his work between the sous chef and floor manager. During the second year of business, John took over the kitchen as the Chef de Cuisine and continued to define the restaurant's "country food with a French passion" focus.
Twenty years later, John is not only the President but also a Managing Partner. John has been essential to the opening of the original restaurants and every project that followed. He has also had an important role in developing the girl & the fig's FIG FOOD product line and has developed the recipes for both the girl & the fig cookbooks. The restaurant's' farm to table experience grew under John's care from herb gardens at the restaurant to working an organically farmed culinary garden. John believes his immersion in "the farm project," as they call it, has taught him to be a better chef, giving him an intimate understanding of what seasonality really means.
While running ESTATE, an Italian-themed restaurant in the historic property known as "The General's Daughter", John discovered a passion for creating salumi. He mastered the artisanal art of curing meats and continues to teach our other chefs so they can keep up with the production. Under the brand MANO FORMATE, bacon, pancetta, prosciutto, guanciale, lonzo and salami are just a few products produced in-house.
John received a Rising Star Chef award in June 2009. He also received a Good Food award in 2011 for his MANO FORMATE Coppa.
Being a completely self-taught chef, John enjoys developing new recipes, training new staff, but, most of all, understands the importance of consistency and endurance. "Food is my passion, I have been blessed to cook in the wine country where the commitment and dedication to exceptional products is of the highest importance. I am one of the lucky ones, I am able to pursue my passion and make my dreams become reality."
Owner Sondra Bernstein quietly opened the girl & the fig in 1997 originally in Glen Ellen, California. Slowly people began to discover the rustic French food and the unique way of marketing and presenting it. In 2000, she relocated the restaurant into more upscale quarters on the northwest corner of the square in Sonoma in the historic Sonoma Hotel. Over the past twenty years the girl & the fig has made its mark in Wine Country and has been a longtime favorite for both locals and visitors to the area. With a seasonal menu featuring garden vegetables, herbs, and an abundance of creativity, the rustic Provencal-inspired cuisine allows earth's true and natural flavors to shine.
One of the signature dishes is our Fig & Arugula Salad, prepared with arugula, goat cheese, pancetta, pecans, and grilled fresh figs in season. Other imaginative entrées feature local seafood, lamb, rabbit, and duck—all served with a wonderful array of grains, pastas, and fresh vegetables. The unique wine list, a Wine Spectator and Wine Enthusiast award winner, concentrates on wines made with Rhône varietals from California and abroad. Wine flights paired with local artisan cheeses are a popular light meal.
Sondra believes the dining experience should continue after your time at the restaurant. She wants her guests to be able to take home a tangible piece of their experience from the girl & the fig and a memory of their visit to wine country. December 2011 brought the release of Sondra's celebration of Sonoma's bounty—Plats du Jour. This coffee-table style book features full page color photos and intimate stories of local food purveyors, along with over 100 recipes.
The other way to make the "fig" experience last is through the "FIG FOOD" product line. This includes jam, chutney, compote, vinegar, vinaigrette and herb blends that are sold nationwide. These are all natural, artisan produced gourmet food products that are available in the restaurants, at www.thegirlandthefig.com and in select stores nationwide. With a healthy balance of elegance and offbeat personality, our unparalleled cuisine and attentive staff result in a refreshingly unique and wholly pleasurable dining experience that will linger long after the meal itself.
The Evolution of Crystal Luxury continues in November 2018 as the 68,000-ton Crystal Serenity undergoes her own multi-million-dollar transformation to welcome just 980 guests with more suites and penthouses, exciting new culinary options with open seating, and expanded technologies including free, unlimited Wi-Fi. Crystal Serenity shares the international spotlight with Crystal Symphony as the world's two most awarded luxury ships. All-inclusive cruises include complimentary fine wines and premium spirits throughout both ships as well as gratuities for housekeeping, bar, dining and Penthouse butler staff. In addition to our Taste of Life amenities, Crystal's all-inclusive value provides:
Fine Dining
Up to eight evening dining venues
Complimentary fine wines, champagne and premium spirits as well as dining in all restaurants, including specialty venues Prego, and Umi Uma & Sushi Bar inspired by Chef Nobu Matsuhisa
Open-bar service throughout the ship
Gratuities for housekeeping, bar and dining staff throughout the ship
The Bistro, a European-style sidewalk café, now with extended hours into the late evening
All non-alcoholic beverages including bottled water, specialty coffee drinks, soft drinks, fresh juices and Afternoon Tea service
Early embarkation luncheon
Welcome champagne
24-hour room service
Beginning November 10, 2018 aboard Crystal Serenity, the Lido Café will be transformed into two unique dining experiences for breakfast and lunch, and one for dinner, complemented with open seating; no reservations required!

Marketplace: A fresh and friendly venue for breakfast and lunch with an open-kitchen preparing made-to-order favorites including handmade pastas, made-to-order sandwiches, fresh salads and more.
Churrascaria: For dinner, we "travel" to South America with a feast of succulent cuts of meat and ceviches as Marketplace transforms into a Brazilian steakhouse each evening, with tapas and seafood too.
Enrichment & Entertainment
Computer University@Sea® classes with software instruction
Technology Concierge "how to" tips on latest high-tech gadgets and apps
Digital USC School of Cinematic Arts Filmmaking classes
Experiences of Discovery® theme cruises with focused programming on music, film & theatre, wellness, golf and more
Crystal Visions® lecture series featuring renowned speakers, authors, celebrities and destination experts
Interactive Ocean Views™ , and new Local Insights on select voyages where native experts come on board to share their unique, niche knowledge about the destination's art, politics, archaeology or history
Award-winning Broadway-style entertainment including new productions Rocket Man!: a tribute to Elton John and Divas, plus piano bars and chic nightclubs
Magic Castle® at Sea offering intimate performances and educational classes
Recent-release films in spacious surround-sound Hollywood Theatre
Dance lessons
Art classes with Odyssey Art At Sea
Dedicated Junior Cruiser facilities and programs
Comfortable shuttles to town
Concierge services for personal arrangements ashore
Fitness
Gym with state-of-the art fitness equipment
Well-appointed separate men's and women's steam, saunas and whirlpools in the only Feng Shui-inspired spa at sea
Fitness classes including yoga, Pilates, "Tour de Spin" cycling, cutting-edge Kinesis™ systems and Tai Chi courses
Golf lessons with PGA pros
Walk-on-Water® weighted vests and Nordic Pole walking equipment
Paddle tennis
Exclusive 360° (wraparound) teak Promenade Deck for uninterrupted walks, jogs and sweeping ocean views
Ambassador Hosts, cultured and well-traveled gentlemen, are available on every cruise to socialize and dance the night away
Ship Specifications
| | |
| --- | --- |
| Crystal Serenity | |
| Crew: | 655 |
| Guests: | 980 |
| Length: | 820 ft |
| Width: | 105.6 ft |
| Speed: | 20 Knots |
| Tonnage: | 68.870 |
To make a reservation please contact us directly at 831.659.0151 or email us at Cruises@MmMmTravel.com. For additional information about this enchanting voyage, please fill out the form below and we will respond to your request within 1 business day via email. Please remember that the email response to your query may accidentally be directed to your junk mail folder.